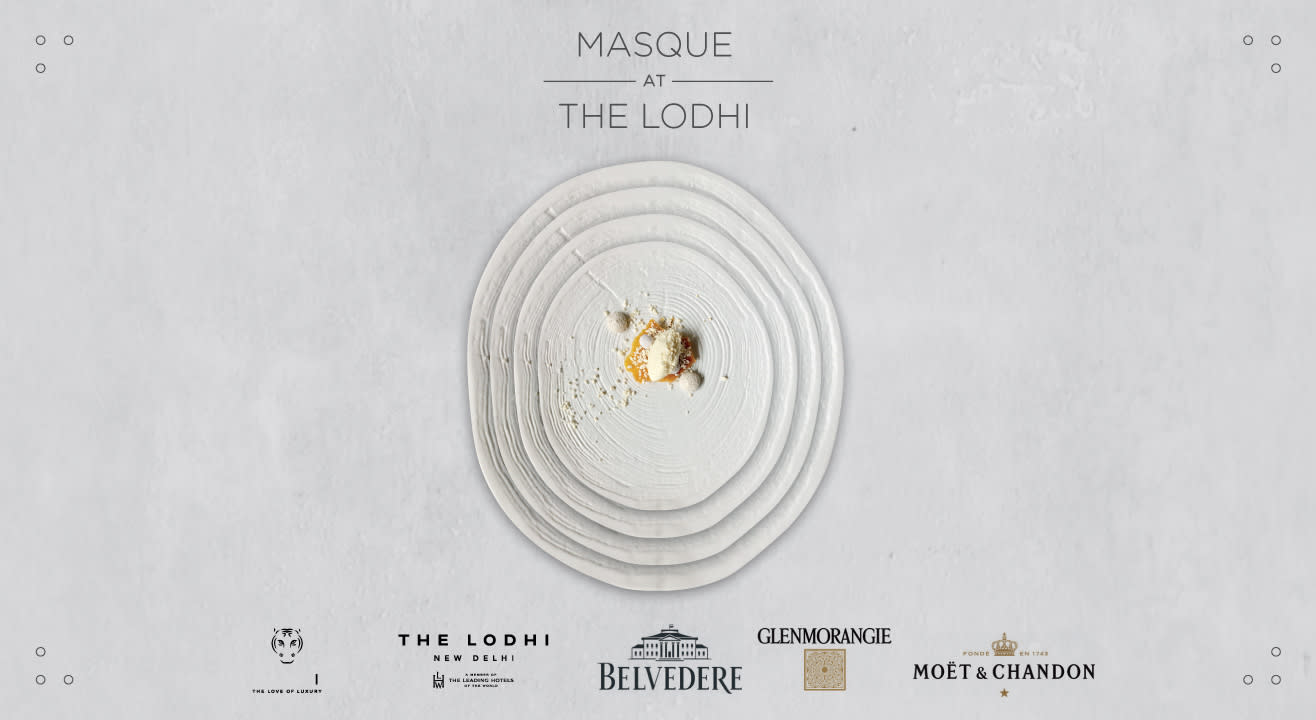 Drinks & More
Masque at The Lodhi
December 2 | Multiple Timings
About
At Masque, every plate is a celebration of regional harvests; seasonal Indian produce dictates the chef's tasting menus. The food is modern and defies anyone cuisine, yet each menu is strongly influenced by the flavours and techniques of Kashmir and the Himalayan belt. Founded in 2016 by Chef Prateek Sadhu and Aditi Dugar, the restaurant has been at the forefront of progressive food in the country.
For the first time, Masque travels to the capital as The Lodhi opens its lawns exclusively for this pop-up on December 2nd.
The 14-serving menu crafted by Chef Prateek and his team will be paired with Moet and Glenmorangie; Masque's unique cocktail kitchen also makes an appearance, where you can infuse your Belvedere with herbs, spices and botanicals of your choice right by your tableside before heading over the cigar lounge for a break between drinks.
Venue
The Lodhi, New Delhi
The Lodhi, Lodhi Road, CGO Complex, Pragati Vihar, South Delhi, New Delhi, Delhi 110003