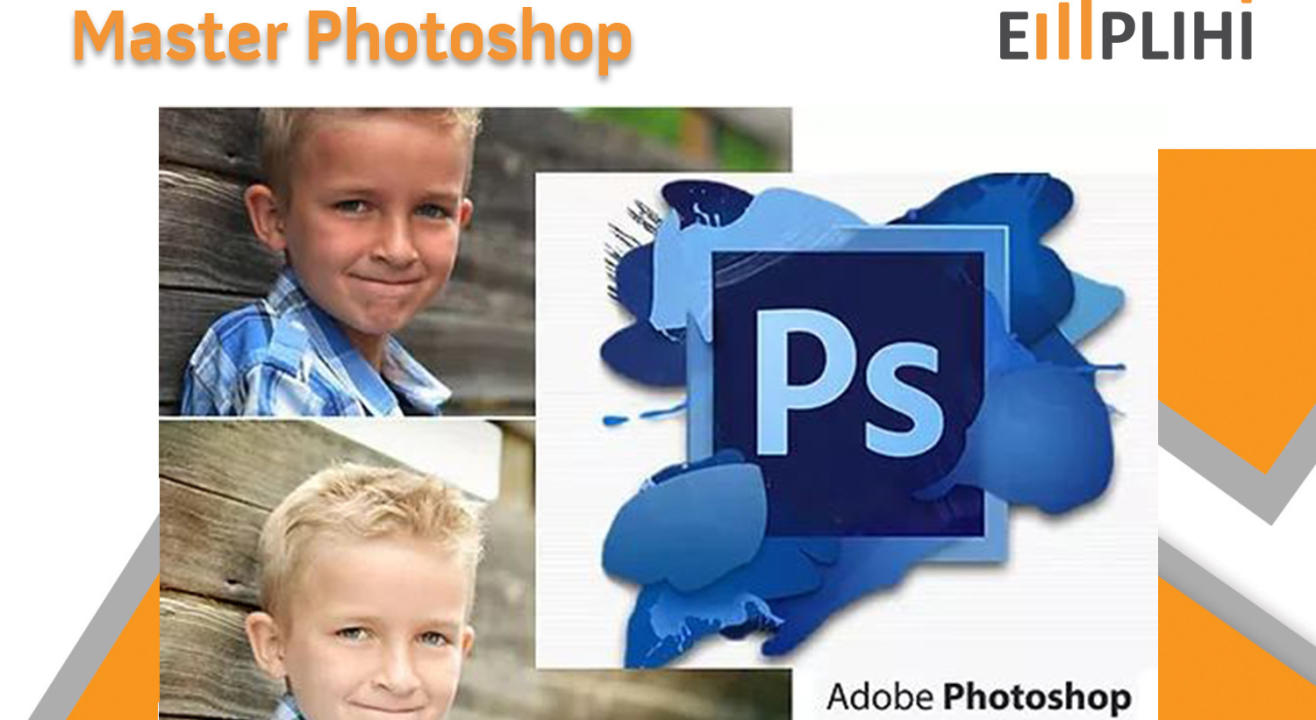 Master Photoshop by EMPLIHI
February 23 | 11:27AM - July 31 | 11:27AM
Enjoy this event from your home
Invite your friends
and enjoy a shared experience
Invite your friends
and enjoy a shared experience
About the Event
Welcome to The Complete Adobe Photoshop Mastery Course for Beginners, where you'll learn the basics of Adobe Photoshop in a fun, hands-on way. This course is designed to teach you the most important elements of beginning Photoshop without the frustration or stress that often comes with learning new software.
If you are brand new to Photoshop or have tried to learn Photoshop and struggled with it, this course is for you. The course starts at the very beginning with how to install Trial/Purchase version of Photoshop and get it on your computer. It moves forward in an easy-to-follow, logical way, building your skills up until you feel confident using Photoshop for your photo editing. Within an hour you'll be using Photoshop to crop, fix blemishes, and cut out and move parts of your images. And from there, your knowledge will keep rapidly growing through the rest of the course.
I promise you'll enjoy learning to master Photoshop.
Getting to know Photoshop
- Intro to Photoshop Interface
- How to customize Photoshop Interface
- Keyboard Shortcuts
- Open, Save & Rename an Image
Intro to important Photoshop Tools
- 5 most important tools in Photoshop
- How to use Brush Tool
- Assignment 3
- Assignment 4
- Cropping an Image using content aware
- Using Text in your images
- Use of Gradient tool for better background
Intro to Layers in Photoshop
- Intro & importance of layers
- Using adjustment layers
- B/W adjustment layers
- Assignment 5
- Hue/ Saturation Adjustment Layers
- Working in the layer panel Menu
- Assignment 6
Making Selections in Photoshop
- Selections – Lasso & Marquee tools
- Selection – Quick Selection tool
- Assignment 7
- Assignment 8
- How to save a selection for later use
Layer Masks
- Intro to layer masks
- How to create layer mask
- How to how or hide parts of an image using layer mask
- Assignment 9
- Assignment 10
Batches starting every Thursday | 60 Min | 05:00pm - 6:00pm
Thursday :::::: 16th, July '20
Thursday :::::: 23rd, July '20
Thursday :::::: 30th, July '20
Pricing: 700 per session; Minimum 5 sessions required
No. of Sessions 6
Duration
60 Min
For more information, connect us on +91 8105305995 | info@emplihi.com