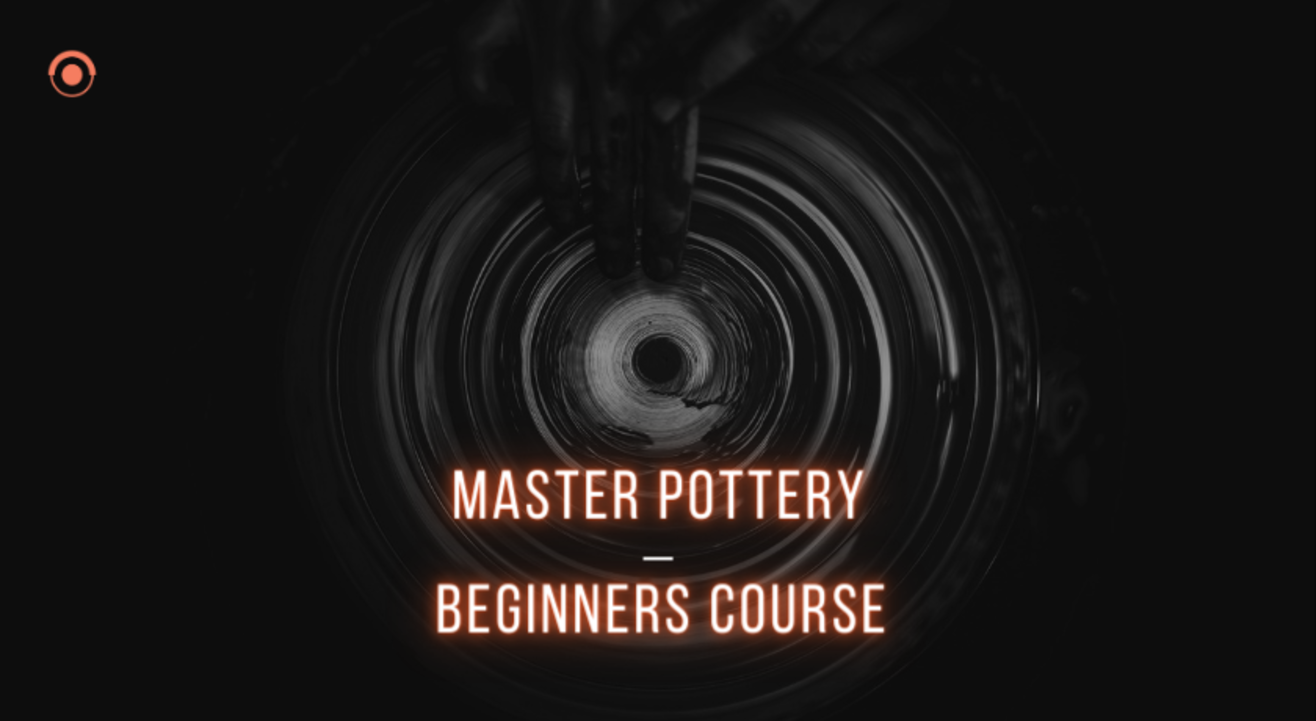 Master Pottery: 30 Hours Flexible Beginners Course
June 28 | 10AM - December 31 | 5PM
Wheel and Potter Pottery Studio, Bengaluru
Event Guide
Language
English, Hindi, Hinglish
Masterclass
Learn from an expert
Invite your friends
and enjoy a shared experience
Master Pottery: 30 Hours Flexible Beginners Course
June 28 | 10AM - December 31 | 5PM
Wheel and Potter Pottery Studio, Bengaluru
Event Guide
Language
English, Hindi, Hinglish
Masterclass
Learn from an expert
Invite your friends
and enjoy a shared experience
Event Guide
Language
English, Hindi, Hinglish
Masterclass
Learn from an expert
Covid 19 Safety Measures
This event adheres to the following

Health & safety measures
Social Distancing
Temperature Checks
Face Masks Required
Hand Hygiene Stations
Limited Capacity
Contactless Service
Sanitisation before the show
Organisers wear masks
Proof of Vaccination Required
Invite your friends
and enjoy a shared experience
Covid 19 Safety Measures
This event adheres to the following

Health & safety measures
Social Distancing
Temperature Checks
Face Masks Required
Hand Hygiene Stations
Limited Capacity
Contactless Service
Sanitisation before the show
Organisers wear masks
Proof of Vaccination Required
This immersive 30-hour beginner`s pottery course ís designed to introduce you to the captivating world of clay and unleash your creativity.
🏺 Unleash Your Inner Artist: Over the course of 30 hours, you`ll delve into the fundamentals of pottery and ceramics, guided by experienced instructors who are passionate about helping you unleash your inner artist. From learning hand-building techniques, throwing, turning and mastering the potter`s wheel to glazing your pieces, you`ll gain a solid foundation in pottery craftsmanship. Through hands-on practice, you`ll create unique pieces of functional or decorative pottery, transforming raw clay into stunning works of art.
🌱 Nurturing Creativity and Skill Development: The comprehensive curriculum is designed to nurture both your creativity and technical skills. You will learn how to create using all the hand-building techniques, along with joining/attaching pieces of clay to create masterpieces. On the potter`s wheel, you will get comfortable handling and creating with upto 800 grams of clay. To test your progress, we will have a wheel throwing session in which you will throw a cylinder on the wheel completely blind-folded. Our supportive environment encourages experimentation, empowering you to explore your own style and develop a personal artistic voice.
🌟 Flexible Schedule, Endless Possibilities: This course is tailored to fit seamlessly into your routine. The day and time of a class (3 hour/session) can be decided upon between the instructor and the student, to complete the total number of hours (30 hours) in the course to suit your availability. Whether you`re a full-time professional, a busy parent, or someone with a diverse schedule, we`ve got you covered - allowing you to fully immerse yourself in the art of pottery without compromising your other commitments.
💫 Small Class Sizes, Personalized Guidance: To ensure personalized attention and optimal learning, our class sizes are intentionally kept small with a minimum of 1 and maximum of 6 students at any time. This allows our instructors to provide individualized guidance, tailored feedback, and troubleshooting assistance as you navigate your pottery journey.
🎉 Celebrate Your Creations: At the end of the course, you will get to take home all your creations completely glaze fired. It`s a moment to celebrate your progress, newfound skills, and the beautiful pieces you`ve crafted during the course.
✨ The Environment, The Vibe: Discover the joy of molding clay in our open air, cozy and aesthetic studio bound to awaken your inner artist and uncover your creative potential.
Enroll in this 30-hour beginner`s pottery course, and embark on a transformative experience that will leave you with lifelong skills and a newfound passion for pottery.
Note: 1) All the tools, materials and equipment will be provided.
2) Each session is 3 hours long.
3) Total number of sessions are 10 (total 30 hours including 6 FREE practice hours).
✨ Sign up today and let the artistry unfold!
Expert guidance, individualized attention & hands on learning experience in a pleasant ambience.
Flexible Schedules: Work at your own pace.
Take home all your creations at the end of the course.
Wheel and Potter Pottery Studio
3, 2nd Floor, 1st Cross Elite Garden, next to Delhi Public School, Srinivasa Nagar, Bengaluru, Karnataka 562149, India
GET DIRECTIONS
Master Pottery: 30 Hours Flexible Beginners Course
June 28 | 10AM - December 31 | 5PM
Wheel and Potter Pottery Studio, Bengaluru
Event Guide
Language
English, Hindi, Hinglish
Masterclass
Learn from an expert
Invite your friends
and enjoy a shared experience