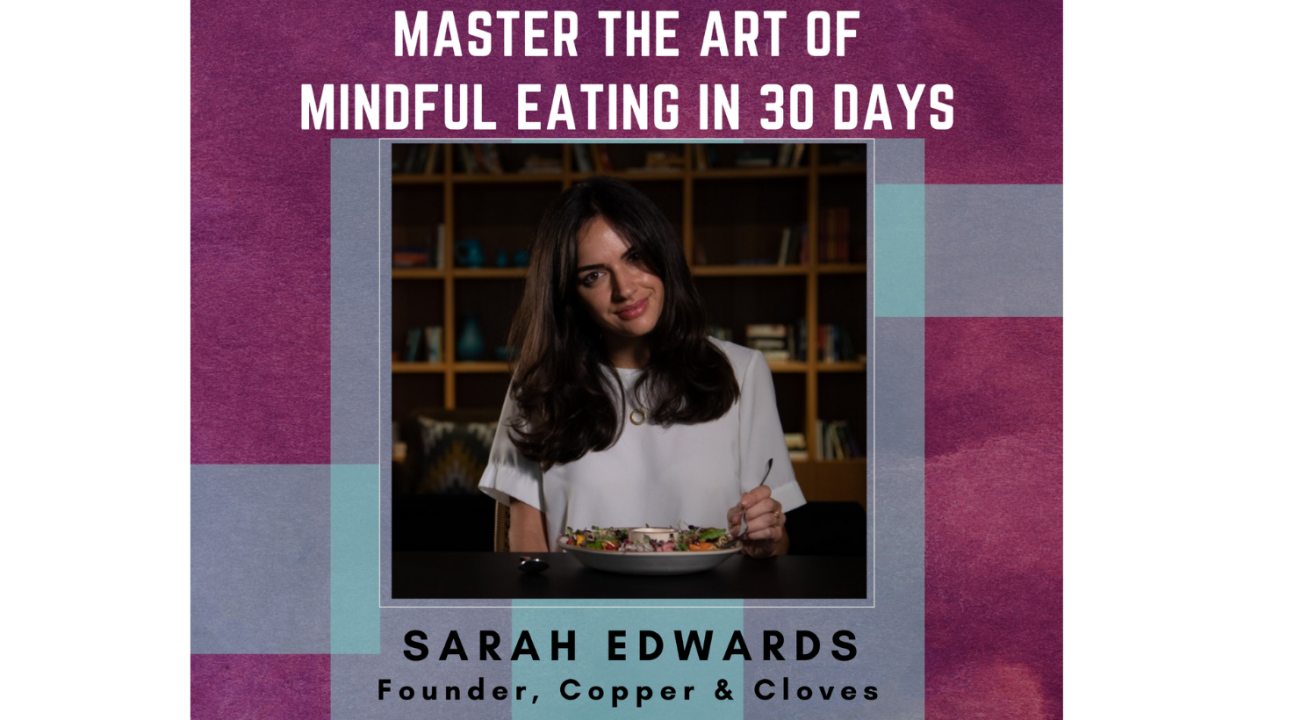 Master the Art of Mindful eating
Event Guide
For Age(s)
Family Friendly
Masterclass
Learn from an expert
Invite your friends
and enjoy a shared experience
Master the Art of Mindful eating
Event Guide
For Age(s)
Family Friendly
Masterclass
Learn from an expert
Invite your friends
and enjoy a shared experience
Event Guide
For Age(s)
Family Friendly
Masterclass
Learn from an expert
Invite your friends
and enjoy a shared experience
ABOUT THE COURSE
Mindful eating is simply paying attention to the food we eat, on purpose, moment by moment, without judgment. It is an approach to food that focuses on the individual's sensual awareness and experience of the food. It has little to do with calories, carbohydrates, fat, or protein.
Although it is highly likely that those who adopt this style of eating will lose weight, that is not the primary objective. The intention is to help each person savor food in the moment and to encourage their unrestricted and total presence while partaking in the eating experience.
ABOUT THE COACH - SARAH EDWARDS
Sarah is on a mission to prove that eating well does not mean boring or restrictive food. She studied with the Institute of Integrative Nutrition and is a certified Health and Wellness Coach. She uses a habit-based approach to help people adopt positive health-promoting behaviors.
She has enabled clients to transform their attitude to food and to crave whole foods while drastically reducing the amount of sugar in their diet. She has also helped her clients to quit smoking.
You can find her serving colourful, nourishing food at pop-ups and yoga brunches as well as leading cooking classes and mindful eating workshops across Bangalore.
Master the Art of Mindful eating
Event Guide
For Age(s)
Family Friendly
Masterclass
Learn from an expert
Invite your friends
and enjoy a shared experience