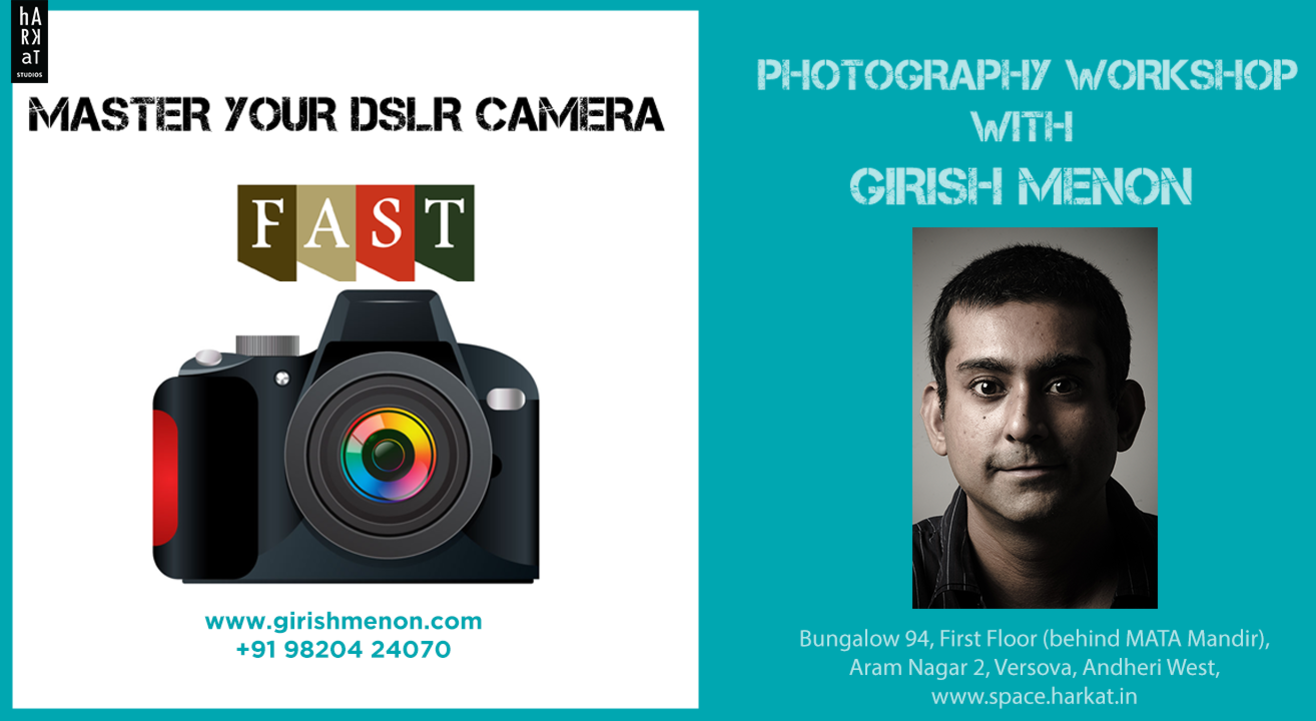 Photography
Master your DSLR Camera F.A.S.T.
Harkat Studios, Versova, Mumbai
About
Master Your DSLR Camera F.A.S.T. is an innovative 1-day photography workshop:
Designed for first-time DSLR users
Result oriented all practical approach
Simple instructions
Unlimited post workshop support
How will you benefit from the Master Your DSLR Camera F.A.S.T. workshop?
Learn how to use your camera in the MANUAL MODE instead of AUTOMATIC and SEMI-AUTOMATIC MODES
Set the FOCUS correctly to ensure that your pictures are always SHARP, even in LOW LIGHT
Set the ISO, APERTURE and SHUTTER SPEED (exposure settings) according to how you want your picture to look
Choose a relevant DEPTH OF FIELD for example, focus on your subject and have the background go out of focus
Set the appropriate LIGHT METERING MODE, WHITE BALANCE, TONALITY etc.
COMPOSE powerful photographs, and more.
What do you need to bring?
Any DSLR Camera / Bridge Camera / Mirrorless Camera / Point-and-shoot camera which has a MANUAL MODE
A notebook and pen to make notes
The Investment:
The Master Your DSLR Camera F.A.S.T. workshop is priced at a nominal Rs. 3,000. It includes tea and snacks
Venue
Harkat Studios, Versova, Mumbai
HARKAT STUDIOS, BUNGALOW 94, FIRST FLOOR, ARAM NAGAR 2, VERSOVA, ANDHERI WEST, 400061-MUMBAI
GET DIRECTIONS