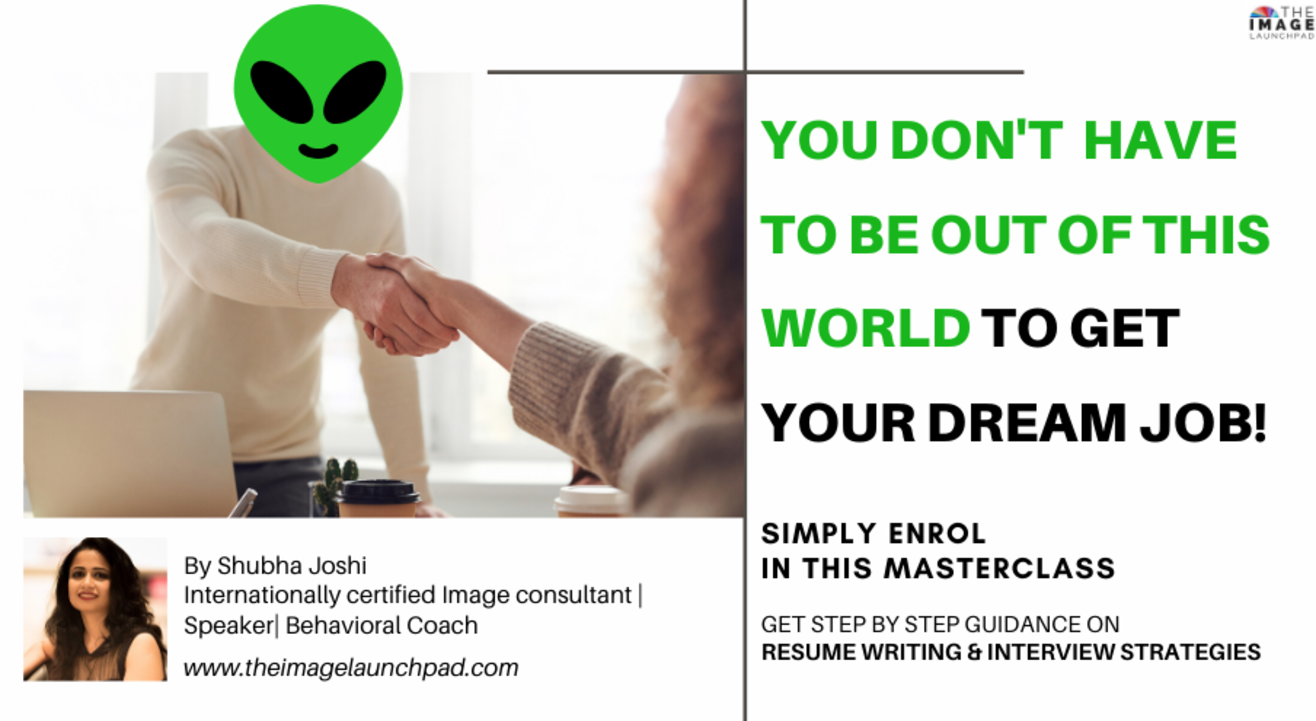 Online Course
MASTERCLASS ON INTERVIEW STRATEGIES
About
Abraham Lincoln once said, " Give me six hours to chop down a tree and I will spend the first four sharpening the ax."
If you want to utilize the lockdown well, attending this Masterclass on Interview Strategies is a great opportunity to hone your interview skills.
Learn these strategies and skills from the comfort of your home by Internationally certified Image Consultant and Trainer and start practicing them.
Remember that Interviewing skills are essential for job hunters.
You will learn secrets in preparation and planning that go beyond just checking out a company's website. Employers will take notice of you; you won't be lost in the pack. Finally, you will learn a foolproof system for eliminating nervousness before any job interview.
You'll learn:
- How to design a professional CV
- How to create opportunities
- Dressing
- Dos and Don'ts
About the Speaker:
Shubha Joshi is an Internationally certified Image Consultant and Behavioral Trainer. Presently she holds two significant positions in the Board of Directors as General Secretary and Treasurer of AICI, India Chapter.
She graduated in Image Consulting from London Image Institute, USA, where she mastered the science. She has been closely trained by Lynne Marks and Sarah Hathorn who are AICI-CIM among a handful of 19 Image Masters in the world.
Shubha is also a certified, professional Soft Skill Trainer from Image Consulting Business Institute, India- accredited by NABET (National Accreditation Board for Education and Training) and SQA (Scottish Qualifications Authority).
She has worked with some of the biggest Corporates in India viz, The Times of India, HDFC Bank and ICICI Bank. She is the co-founder of the Toastmasters International club (Lucknow chapter) and, WSET (Wine and Spirit Education Trust), London Level-1 qualified.