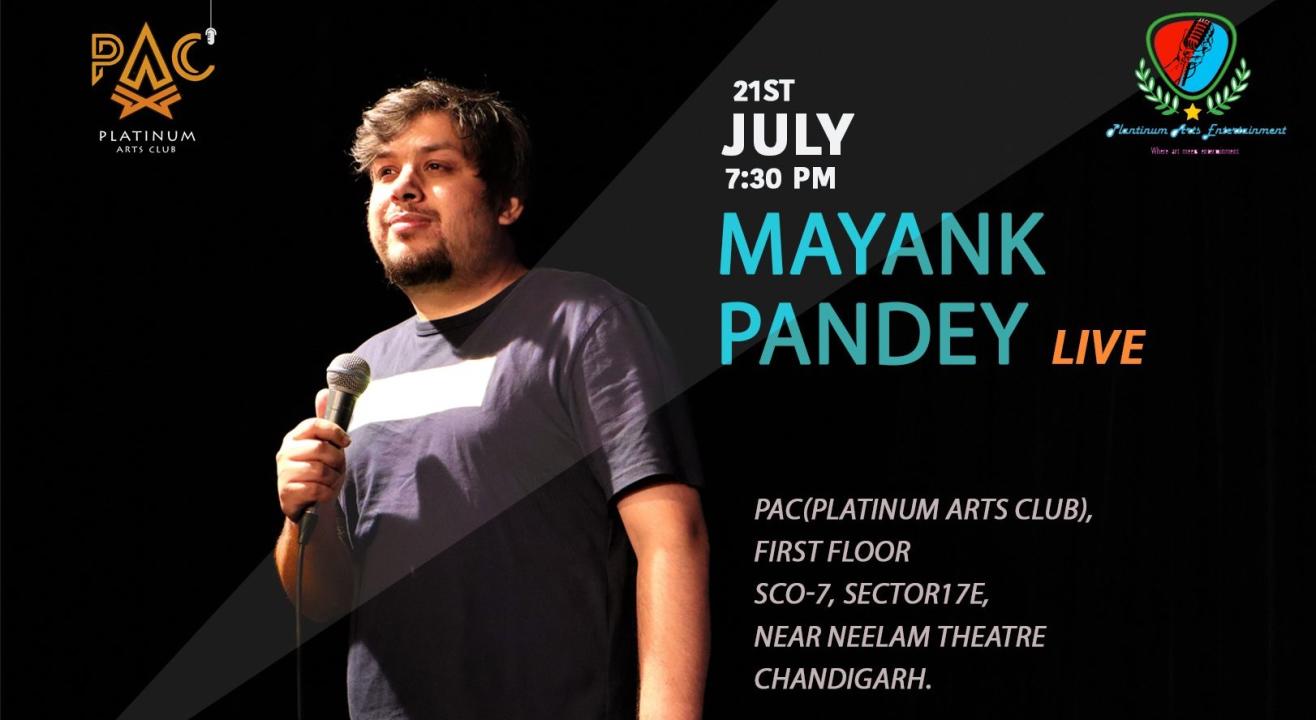 Comedy
About
Platinum Arts Entertainment brings together a very different and very funny act for a memorable day at Platinum Arts Club Chandigarh.
A show filled with stand up comedy.
Interactive, engaging and hilarious.
Experience the best and funniest comic at the most hilarious stand up show First time in CHANDIGARH.
Age limit: 18+
About the artist:
Mayank Pandey:
Mayank Pandey is a stand up Comedian from Delhi and has been cracking up people for over 3 years from now. He doesn't trust in limiting his substance to one specific kind and investigates each territory for jokes and talks about anything to everything which he finds funny, Come and watch him perform and see what 3 years of diligent work has made out of Mayank.