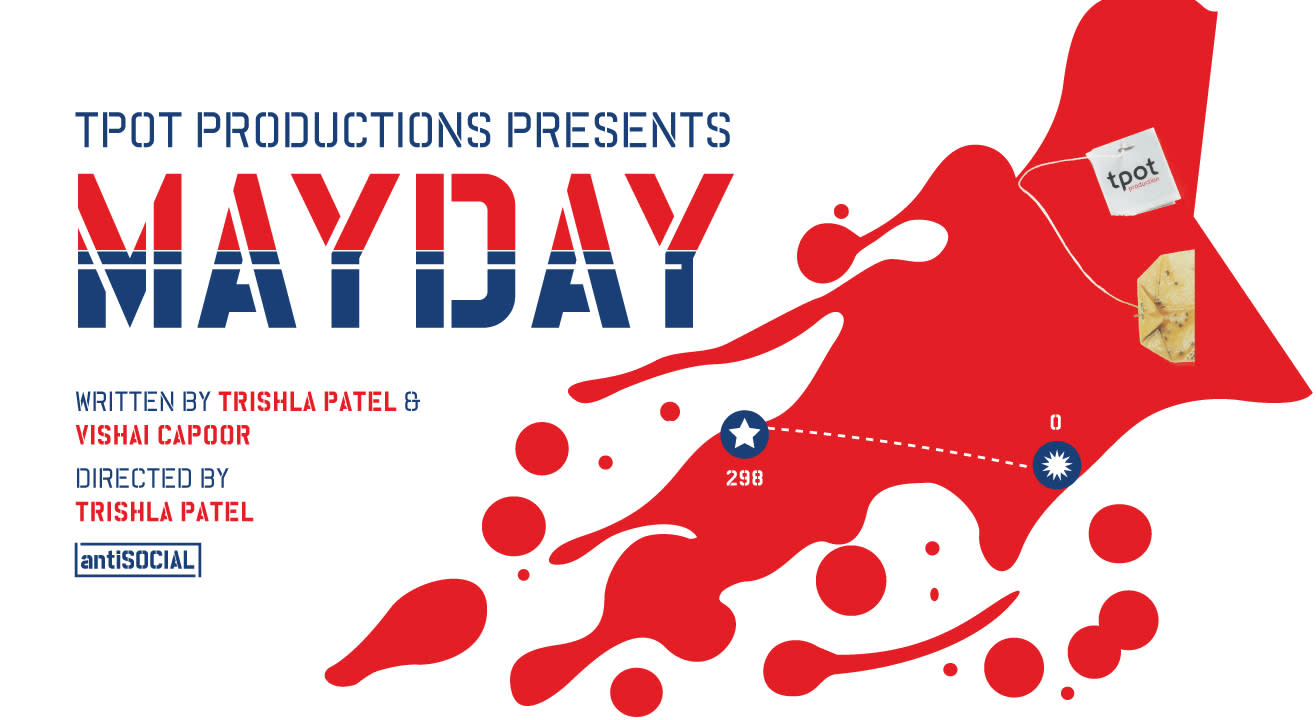 Thriller
MayDay Play at #antiSOCIALkhar
About
'Mayday' is a farcical approach to a story inspired from the true events of the ill-fated flight MH 17 which got shot down.
We enter the inter twined and complicated lives of a few passengers and its crew. The setting is a Delhi - Amritsar flight. What happens when the flight actually is in danger. We explore the relationships and bonds which tie people together in such a scenario through humour and music and song at 30,000 feet. So do join us on this entertaining flight. Safe landings to us all! Enjoy the ride!
Cast and credits
Actors : Santanu Ghatak, Dipna Patel, Manali Panchal, Rohit Das, Shruti Shrivastava, Mohit Agarwal, Aashitosh Solanki, Nakul Tomar, Aastha Deorah, Veronica Gautam,Garvill
Music : Rohit Das and Santanu Ghatak
Choreography : Mohit Agarwal
Dipna Patel is former Miss Universe India - 2nd runners up and she has been doing theatre - hindi, gujarati and english- for the past 4 years

Rohit Das is a composer, song-writer, producer, guitarist, vocalist and also an actor.

Mohit Agarwal is a professional actor, choreographer and a composer. Have worked in various plays, TVC's, TV shows and films

Manali Panchal is a dancer and actor, She has been doing Gujarati, Hindi and English theatre for the past 3 years

Santanu Ghatak is an actor and singer-songwriter. He has appeared in several TVC's and has been pursuing theatre in mumbai for a little over a year now.