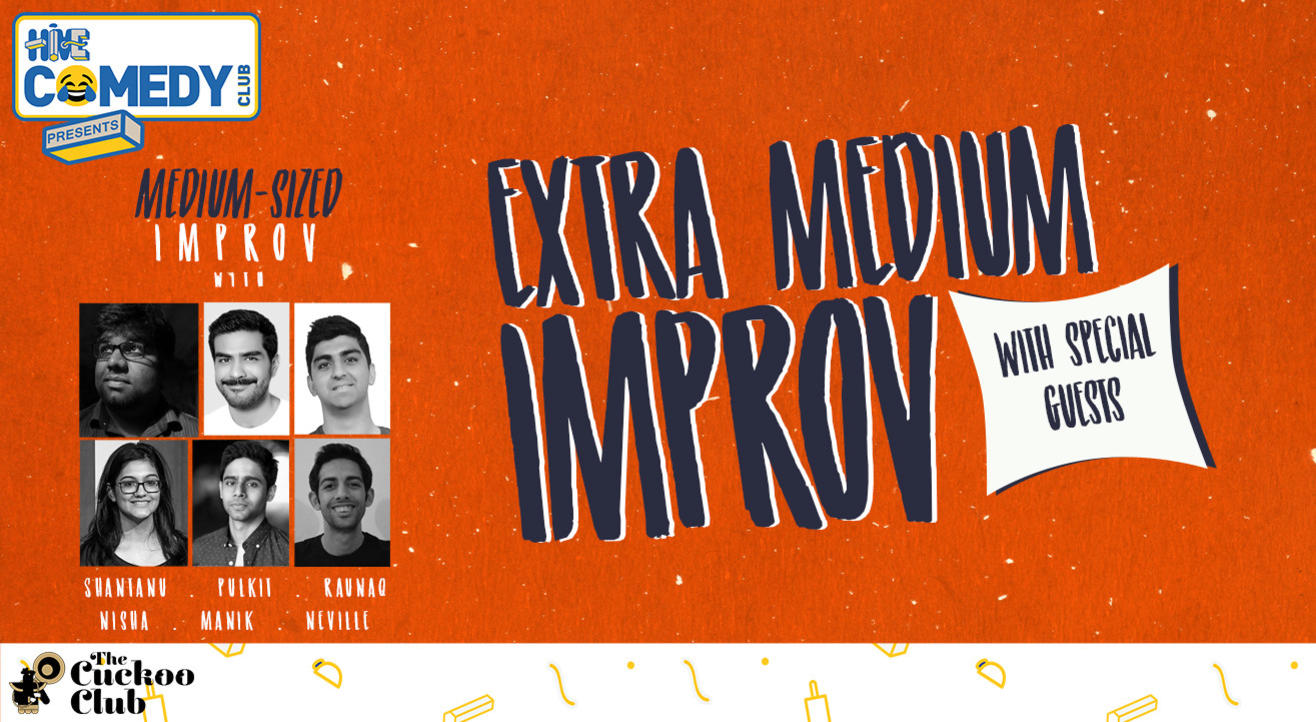 Comedy
Medium-Sized Improv presents Extra Medium Improv
Alternate Thursdays | 8:30PM
About
Medium Sized Improv does some, well, Improv for you. A mix of lots of short form games and a little bit of long form. It is all scenes, games, dialogues and songs made up completely on the spot based on your suggestions. So get ready to be a thoroughly participative audience and who knows, you may have to jump on stage to help us out.
Meet the bunch of misfits who create this magic together!
Pulkit Arora where the P stands for personality. A writer who prides himself on being very attractive.
Manik Papneja is a quintessential sidekick waiting for attention and craving validation. He is talented though.
Shantanu Anam is the one friend we all have but don't know why we have him. He will you laugh and he will make you cry. Often at the same time.
Nisha Kalra is the a part time budding performer and full time tantrum thrower. Her likes include make people happy and always striving to do her best. She hates it when Starbucks spells her name with two 'ee's instead of an 'i'.
Neville Bharucha peaked in college. It has been steadily and slowly downhill since then. Hopefully, he can ride on the back of these awesome impovisers and become relevant again.
Raunaq Rajani is misunderstood. He is not always angry, he is not always looking for a fight. He secretly loves entertaining people, drinking milk and the colour beige.
Venue
The Cuckoo Club, Mumbai
5AA, Pali Hill Road, Next to Candies, Bandra West, Mumbai, India 400050
GET DIRECTIONS