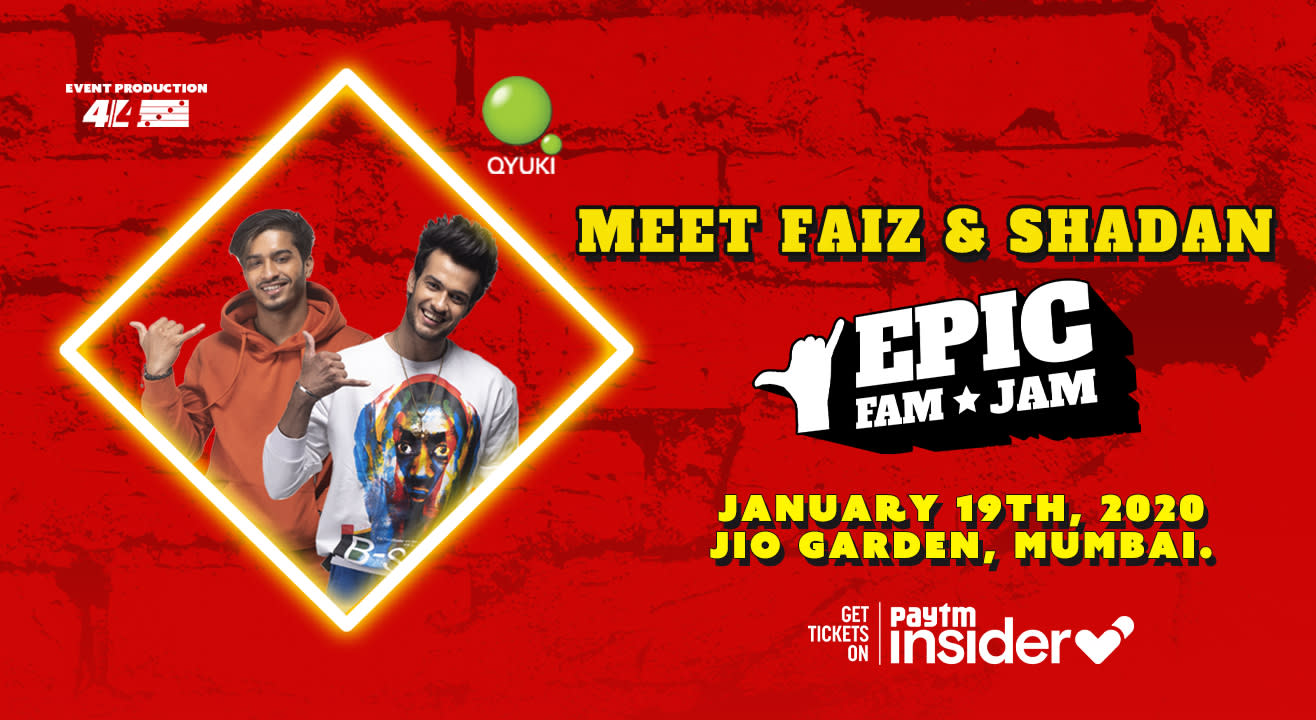 Experiences
Meet Faiz & Shadan @ Epic Fam Jam | Mumbai | LIVE CONCERT
About
* Exclusive meet-up with Faiz Baloch and Shadan Farooqui of Team07
* Make collab video
* Get follow back
* Get special shoutout
* Live concert feat. Faiz Baloch and Shadan Farooqui of Team07
Faiz Baloch is a young heartthrob known for his romantic videos, which have made him the favorite social media superstar of millions of fans.
Shadan Farooqui, fondly known as Saddu, is the awesome buddy everyone needs in life. He is a TikTok star and super famous on Instagram.
Epic Fam Jam is India's biggest fan festival where you can meet your favorite Instagrammers and TikTok Stars. This is the first time Internet sensations and their superfans will bond together at a celebration of a lifetime.
Venue
Jio Garden, BKC
Pt No: RG1A, G Block, Bandra Kurla Complex, Bandra East, G Block BKC, Bandra Kurla Complex, Bandra East, Mumbai, Maharashtra 400051