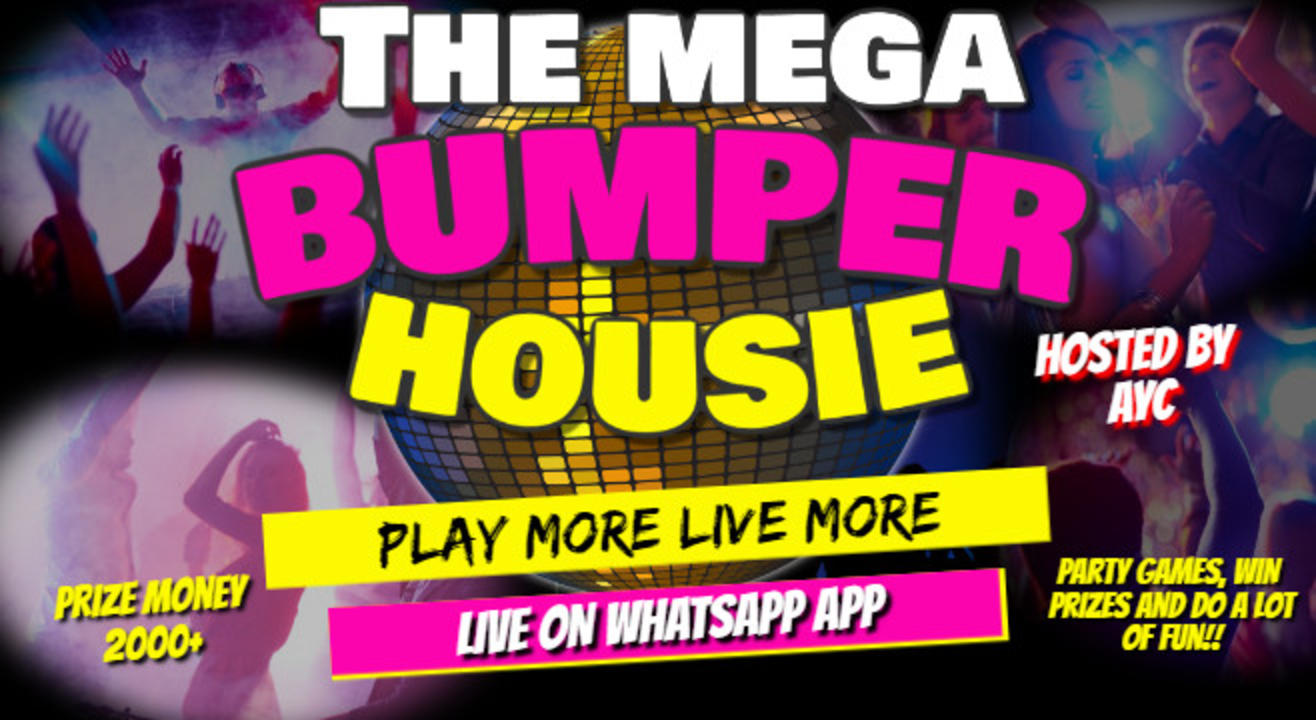 Invite your friends
and enjoy a shared experience
Invite your friends
and enjoy a shared experience
About the Event
About Us
Alpha Youth Club is a community who organize a events for family & friends . We host Fun events, Sports events & meet-ups, with games, food and music, for all the family and friends to have a good time, and to rekindle their relationships.
About Event -
This event is all about a premium and luxurious experience of a simple Housie (Tambola) game over WhatsApp. What makes it different -
Limited number of participants (maximum 35).
Customize Housie Tickets, and it will be delivered to your WhatsApp.
Unique prizes and theme to make things interesting.
And it is not a everyday thing, it will be conducted only once a week.
How it Works -
1. Once you sign up, you will receive an confirmation email.
The game will be hosted on WhatsApp only. A WhatsApp group will be created on the day of the event, and a link to join the group will be shared with you.
We will be sharing an image of your ticket on WhatsApp along with further instructions on the day of the event.
Before the event, draw out your housie ticket on a piece of paper so it's easier for you to mark.
Further details will be communicated on Whatsapp.
You can sign up for this event until 5:00 pm on the day of the event so dont miss this mega housie because it conducts only once a week.
Use your wit & try your luck at this innovative Tambola which we bet you've never played before :)
Prizes –
There will be 15+ prizes - Early 5, Four Corners, Pairs, Hindustan, Pakistan, Breakfast, Lunch, Dinner, Top Row, Middle Row, Bottom Row and a Full House (1) , Full House (2), Full House (3), Full House (4)
Prize Pool - 2000+
(It may be change it depends on collection further details about prize and other will be communicated on whatsapp on the day of the event.)
|| Luxury is all about limited experience ||
For any questions, feel free to contact us.
WhatsApp - 9898877712