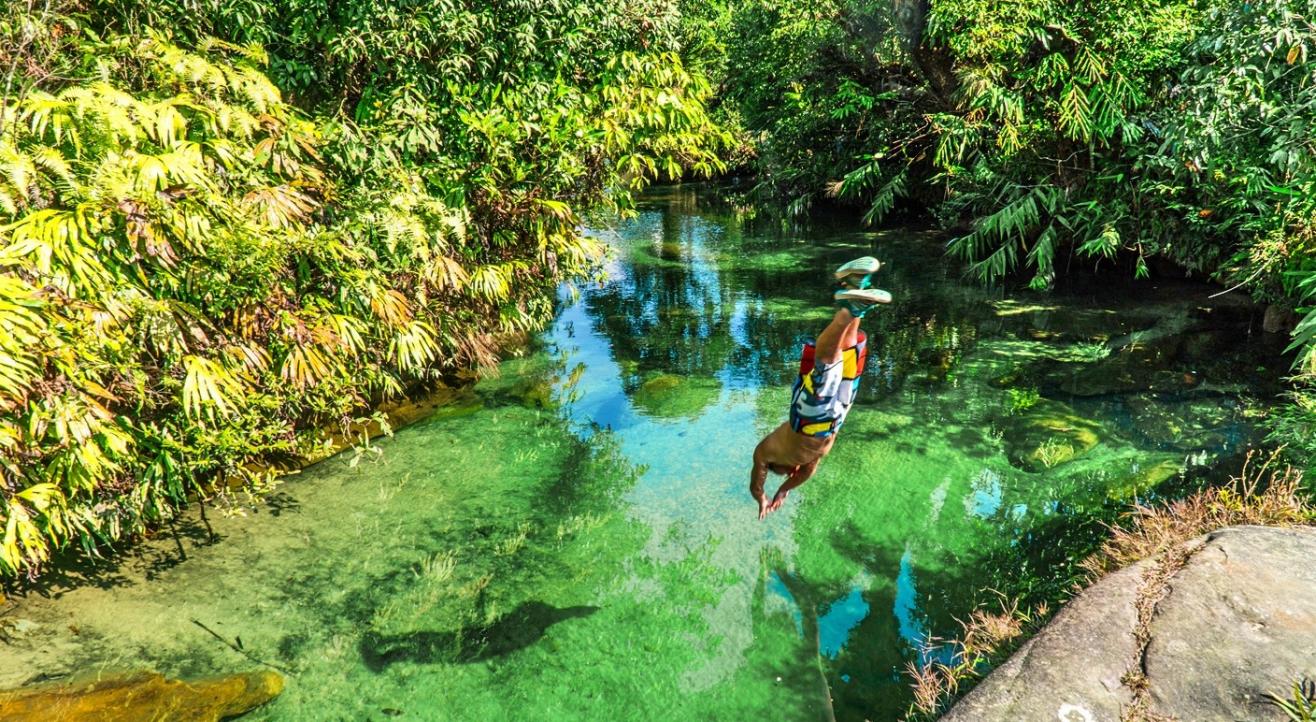 Trek
Meghalaya on Foot Trek | Plan The Unplanned
24,149 (*inclusive of taxes)
About
Vast stretches of valleys and plateaus infused with the scenic beauty of lush forests, time-honoured caves and splendid waterfalls - this is Meghalaya. Doesn't it sound dream-like? See for yourself! Take a one-of-a-kind trek through the wondrous locales of Mawphlang, Cherrapunjee and many more magical spots in Meghalaya with Plan The Unplanned and unleash the wanderer within you.
Day 0/24th Jan: Reach Guwahati
Day 1/25th Jan: Mawphlang Sacred Grove Trek
Day 2/26th Jan: David Scott Trail Trek & Double-Decker Root Bridge
Day 3/27th Jan: Trek to Rainbow falls & Drive to Cherrapunjee
Day 4/28th Jan: Explore Cherrapunjee & Kongthong Village
Day 5/29th Jan: Sightseeing in Kongthong & Drive to Dawki
Day 6/30th Jan: Explore Dawki
Day 7/31st Jan: Trek to U Mawryngkhang (Wahkhen)
-Accommodation in Homestays and lodge (27th Oct-2nd Nov)
-Transportation pick up and drop and sightseeing (Guwahati to Guwahati)
-Beverage (drinks)
-Breakfast, lunch and dinner on all days
-Accommodation for Day 0 (26th Oct) & Day 8 (3rd Nov) at Guwahati
-Transportation from and to Guwahati Airport
-Personal Expenses (snacks, mineral water etc)
-Anything not included in the inclusions above
1. Min number of traveller required for the event to happen is 5. Plan The Unplanned would be not responsible for any flight cancellation charges/any other cost.
2. As most destinations in the itinerary are remote and isolated, the food options available to you (especially veg options) will be limited to the very basics. We expect your understanding regarding the same.
3. The itinerary is subject to change during the course of the trip owing to severe weather conditions keeping in mind your safety and accessibility to locations.
4. It is mandatory to reach Guwahati on day 0/26th October itself.
Personal expenses are to be borne by you.
5. You can check the cancellation policy by clicking on the cancellation tab.
6. You may book your return ticket for 1st February 2019.
8000/- INR (Booking Fee) is not refundable.
If you have paid the total amount that is 22999/- INR before 25th Dec 2018 and cancel for any reasons, then there would be a 45% refund
If you cancel the plan after 25th Dec 2018 – No Refund.
For more info please feel free to get in touch with us on sayhello@plantheunplanned.com.
For faster communication: +91 9035182699, +91 7760710005, +91 9428909952