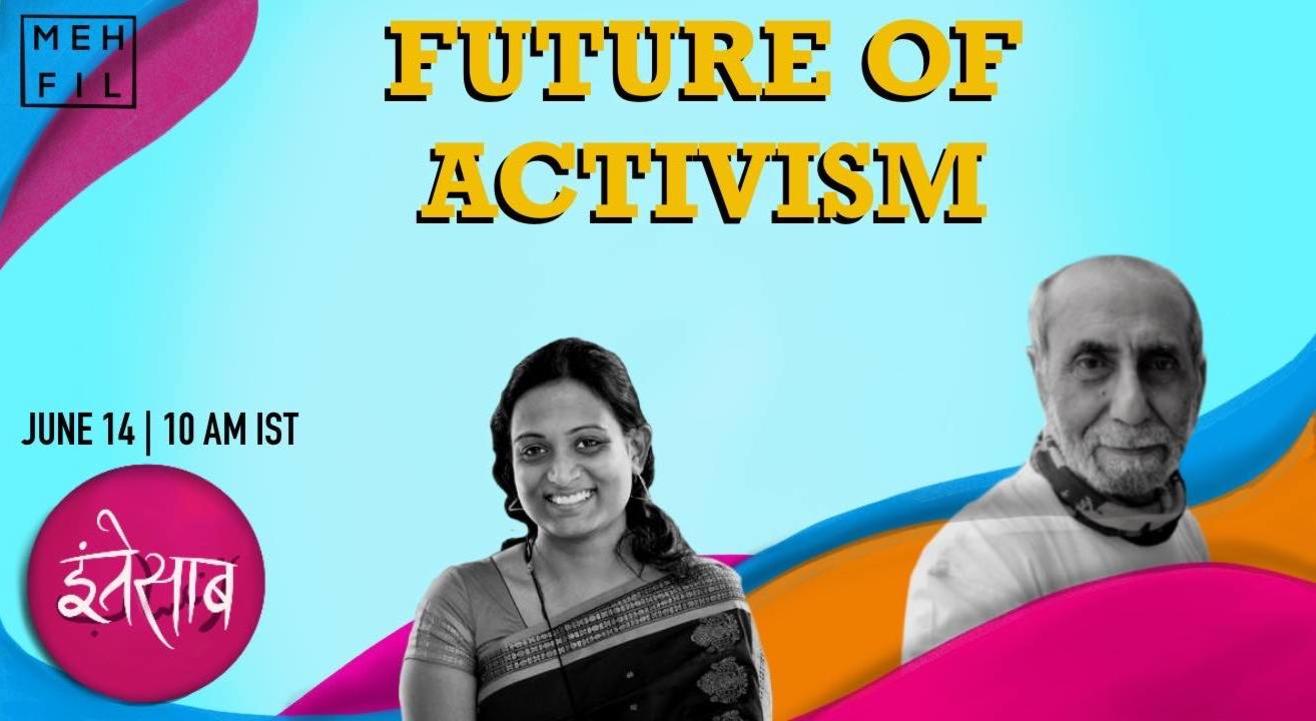 Mehfil: Future of Activism
Enjoy this event from your home
Invite your friends
and enjoy a shared experience
Invite your friends
and enjoy a shared experience
About the Event
Imagine a world which is silent. Not moving, not breathing, statute. That felt like the future of Activism in the beginning of the Covid-19 pandemic. However, with the rise of online platforms rose online petitions, webinars, and protests seems to question our predictions about how States and people will interact in the future. The recent Black Lives Matter movement indicates to us that protests and political expression is more important than ever, despite a pandemic.
We at Intesaab would like to invite you to enrich our understanding of this relationship between States and its peoples and help us realise what the future holds for Political Activism.
Aabid Surti
Chairman, Drop Dead Foundation
National Award-winning (1993) author, Aabid has written around 80 books, which have been translated into almost every Indian language. An accomplished painter, he has held 16 exhibitions in India and abroad. In 1971, the Indian government commissioned a short film 'ABID' on his creative work. As a cartoonist, he created the lovable simpleton 'Dhabbuji'. This was a highly original and most popular comic-strip, and the longest-running (30 years) comic strip in India, Aabid has also created the first Indian comic book superhero, 'Bahadur' (1976), which achieved cult status globally.
About Intesaab 2020
Intesaab 2020, organised by the Ishan Foundation Trust, Jaipur x Mumbai, marks a new beginning where art and artists find their way to express their inhibitions. Scheduled on the 12th, 13th, and 14th of June 2020, it is India's first virtual festival, where these three days are an amalgamation of panel discussions, talks, events, and workshops, where Intesaab shall diverge into an iconic platform for art across the nation to be rediscovered and cherished.
With the grasping clutches of the COVID-19 pandemic, we also believe in making a change in society that sustains us. Hence all proceeds from the festival shall be donated to NGOS which provide relief to the victims of the COVID-19 crisis. Thus, Intesaab 2020 is a cradle for new avenues to emanate, reorient, and unravel incredible directions that will divulge our past, mold our present, and inspire our future.
Find more about Intesaab on www.ishantrust.org
Follow us on instagram: @intesaabfest
For queries: intesaab@ishantrust.org