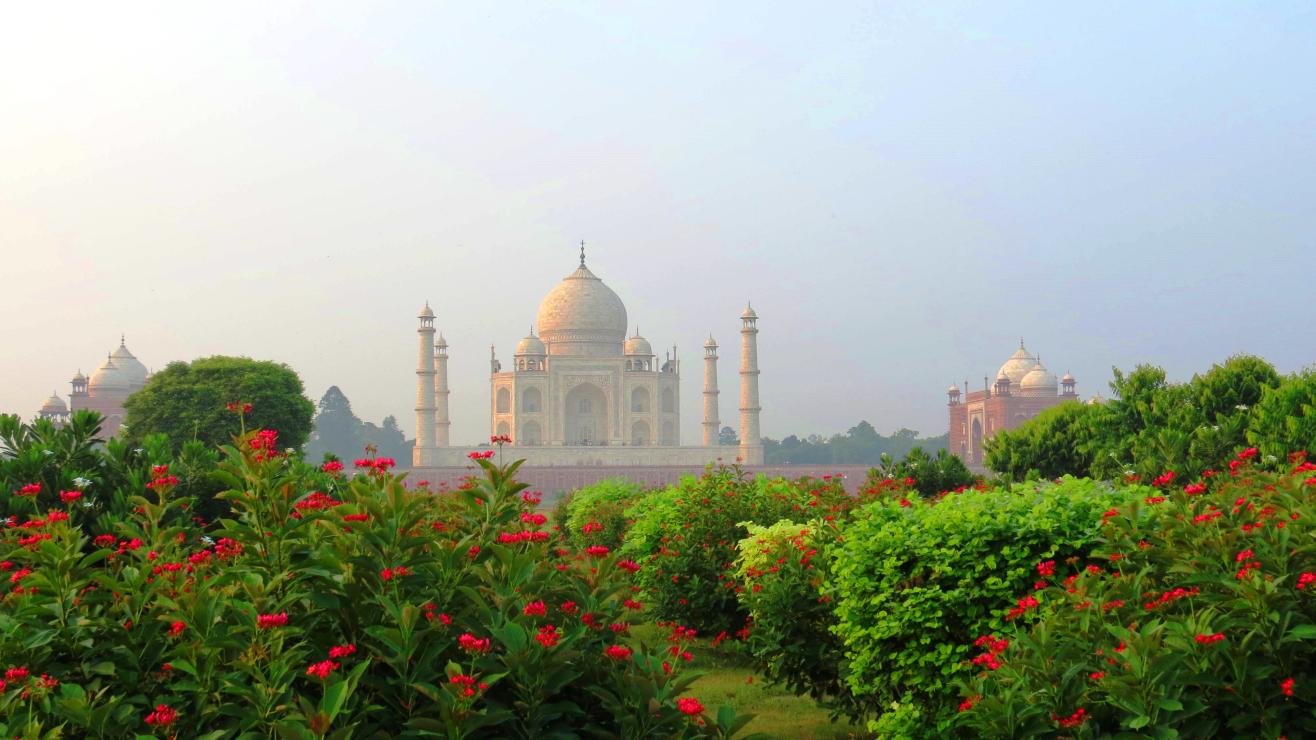 Step out and enjoy this event
Invite your friends
and enjoy a shared experience
Step out and enjoy this event
Invite your friends
and enjoy a shared experience
Invite your friends
and enjoy a shared experience
Mehtab Bagh, or 'moonlit garden', was the last in a series of 11 parks to be built by Mughal emperor Babur in the 15th century CE. It also has one of the best views of the Taj Mahal! When it was first designed, it was the standard Persian layout of a garden with four parts. It featured white walkways, towers, fountains with pools, and pavilions with fruit trees. However the structure became damaged, and today you'll find the garden back on its way to restoration. It features the same char bagh layout, one tower, a large octagonal pond, fountains, and two ruined structures which were likely garden pavilions to relax in.
The reflection of the Taj Mahal in the pond is a much-talked about sight!
The red sandstone tower on the southeast side, which is one of the only two remaining original structures
Hail a taxi, auto or drive your own private vehicle through the Taj Ganj from the west gate of Taj Mahal.
Mehtab Bagh
Mehtab Bagh, Agra, Dharmapuri, Forest Colony, Tajganj, Agra, Agra, Uttar Pradesh, 282001, near Taj Mahal
GET DIRECTIONS
Step out and enjoy this event
Invite your friends
and enjoy a shared experience