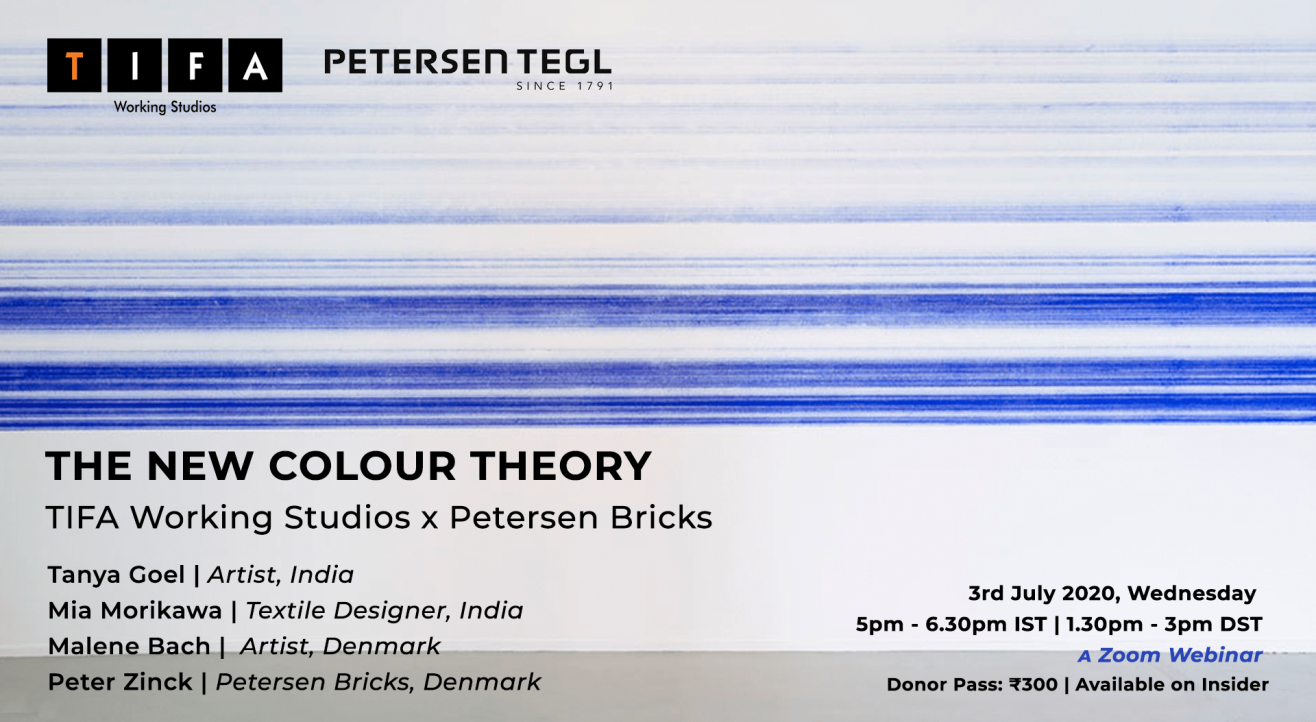 Invite your friends
and enjoy a shared experience
Invite your friends
and enjoy a shared experience
About the Event
The New Colour Theory
TIFA Working Studios x Petersen Bricks
3rd July 2020 | 5pm - 6.30pm IST, 1.30pm - 3pm DST
A Zoom Webinar
We live in a colourful world, but few of us truly appreciate the sheer power of the hues around us. Nature employs colour with unparalleled artistry, making sunsets more breathtaking, flowers more exquisite, and wildlife more captivating, thus giving colour a vital role in the world we live in.
Where and how are colours born? How have they evolved over the years? How do colours age? How do colours affect our psychology? What cultural stories do colours tell?
Meet this exceptional group of creatives and hear about their personal relationships with colour, as well as examining the use of colour in different disciplines like architecture, textiles, design and art.
Tanya Goel | Artist, India
Mia Morikawa | Textile Designer, 11:11, India (TBC)
Malene Bach | Artist, Denmark (TBC)
Petersen Bricks | Petersen Bricks, Denmark
Join us as we lift the lid on the world of colour: exploring the science behind the shades, the theories beyond the tints and the cultural impact of colour.
See you! #whatsTIFAupto