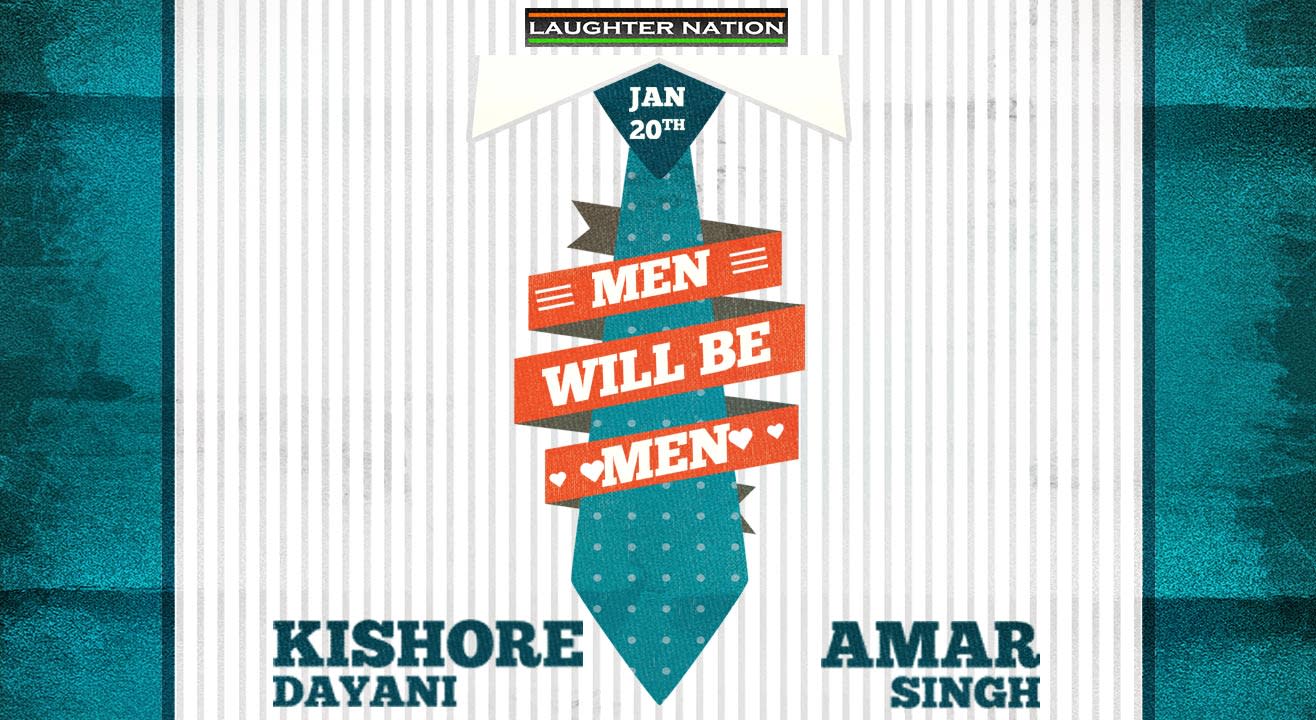 Comedy
Men Will Be Men - A Stand Up Comedy Show
About
Men will be Men is a show about, well everything that comes under a man's hat. This show isn't about praising men, neither about praising women (who toh, dil me hai, hamesha ), also not chauvinism, also not feminism, also not queerism.


This show is about how men think about various things starting from booze, women, joints, politics, Bollywood and lots more. How every topic leads to one direction. How every discussion bring out a different character in a man. This show is a case study on journey of boys being men and how the now famous phrase comes through - "Men will be Men."


Watch this for unending humour, some scathing satire and plenty of biting sarcasm.

And also – pyaaar ki raah par chalna seekh.
The Boy from Ranchi, is diverse and is pleasantly deceptive. His joking habit propelled him to pursue stand-up comedy. The small town boy is trying to make it big. Being a mix of Bihari, Jharkhandi, Sindhi and a Delhiwala hasn't helped matters for him and his life has become a mix of all 4 cultures. To top up the problems, he got married 3 years back and to make matters even worse, his mother in law keeps visiting him. Watch him talk about life of Biharis, Sindhis and how marriage marred him, and yes of course, his dog and Salman Khan.
Kishore takes a subtle gig at RaGa!
Laughter Nation does the funny bit. They curate stand up comedy shows in Delhi/NCR, Chandigarh, Ranchi, Jamshedpur and Lucknow.
Lok Kala Manch is a non-profit performing venue for artists of all kinds.