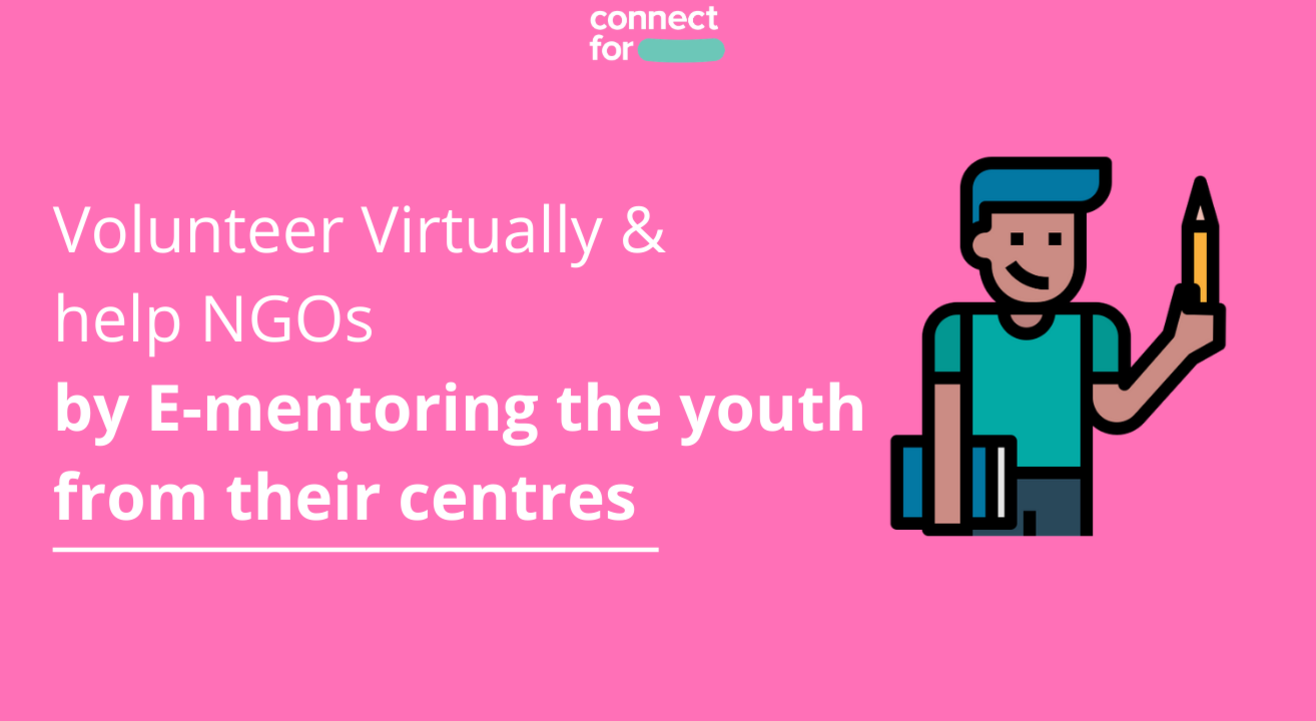 Mentor youth to bridge the gap between education & employability
Invite your friends
and enjoy a shared experience
Invite your friends
and enjoy a shared experience
About the Event
"A mentor is someone who allows you to see the hope inside yourself" - Oprah Winfrey. Would you like to be that person and help youth from disadvantaged backgrounds bridge the gap between education & employability? If yes, then sign up!
ConnectFor and it's NGO partner, Antarang are looking for volunteers to mentor young mentees for their academic, career and social development.
How can volunteers help?:
Volunteers will act as e-mentors to young people (14-25 years) and guide them with their aspirations, career and personality development.
Each volunteer will be assigned to two mentees who they will communicate with via a phone call or a Whatsapp voice call. Volunteers will be expected to call their mentees once every week. The duration of this call will be for one hour.
Please note: Once volunteers sign up, the ConnectFor team will reach out to them to brief them on further details and share a manual for these calls to help navigate around the volunteering experience.
Things to keep in mind:
Volunteers must be graduates in any discipline OR have at least 3 years of work experience in any field.


Time commitment needed by the Volunteer:
1 hour per week for a year.
Meet the Team:
ConnectFor, a research project of The Rosy Blue Foundation, is a digital volunteering platform that matches and connects volunteers to NGOs based on their requirements. ConnectFor was founded in 2015 by Shloka Ambani and Maniti Shah when they understood the value of human capital and it's dire need in the development sector. They have over 18,000 volunteers registered on their platform and work with more than 350 NGOs.
ConnectFor's NGO partner Antarang works with youth ages 14 – 25 with the primary objectives to encourage students to stay in formal education for as long as possible and to assist youth from disadvantaged backgrounds to bridge the gap between education and employability, and to help them launch themselves on the path to a fulfilling career.
Questions? Reach us at:
vidhi@connectfor.org or virtualvolunteering@connectfor.org