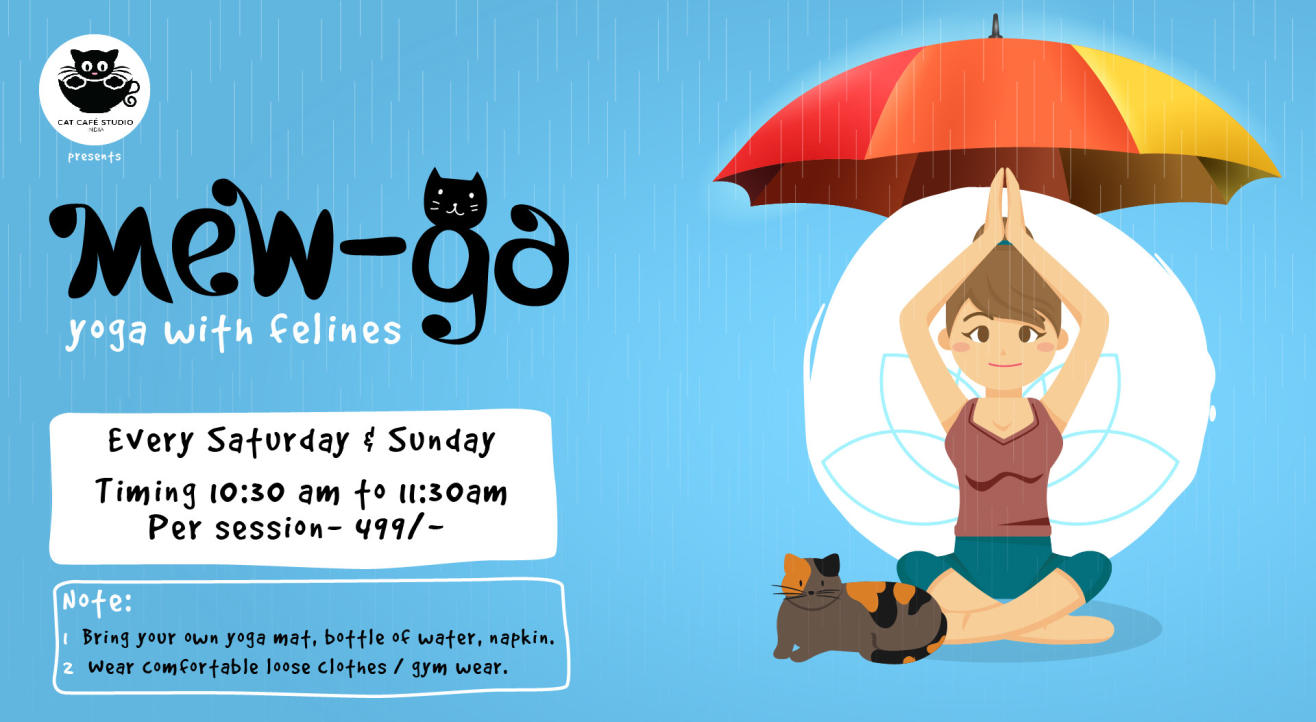 Yoga
Mew-Ga : Yoga with Felines
Multiple Dates | 10:30 AM
About
Cat Café Studio presents Mew-ga 2.0: Yoga With Felines! (Cats)
Mew-ga is a unique experience where one can
enjoy peaceful yoga with the kitties at Cat Café
Studio.
Spending time with pet animals has proved to
be very helpful in dealing with stress and
anxiety, and similarly, a good yoga session
helps one experience a feeling of equanimity,
calmness, and is also known to reduce anxiety.
Another major advantage of being around cats
while performing activities like yoga is that it
helps one envision cats in their own homes –
which is our ultimate goal.
Want to begin your Sundays on a healthy note? Want to
break away from all the madness from the week? Ring a
friend and come on over to Cat Café Studio and enjoy a
delightful Mew-ga session, conducted by Priti Jhavar
trained at The Yoga Institute, and partake of our brand
new healthy and hearty breakfast menu afterwards!
(Carry your own Yoga mats)
Venue
Cat Café Studio, Versova
63, Harminder Singh Road, Aram Nagar Part 1, Aram Nagar, Versova, Andheri West, Aram Nagar Part 1, Aram Nagar, Versova, Andheri West, Mumbai, Maharashtra 400061