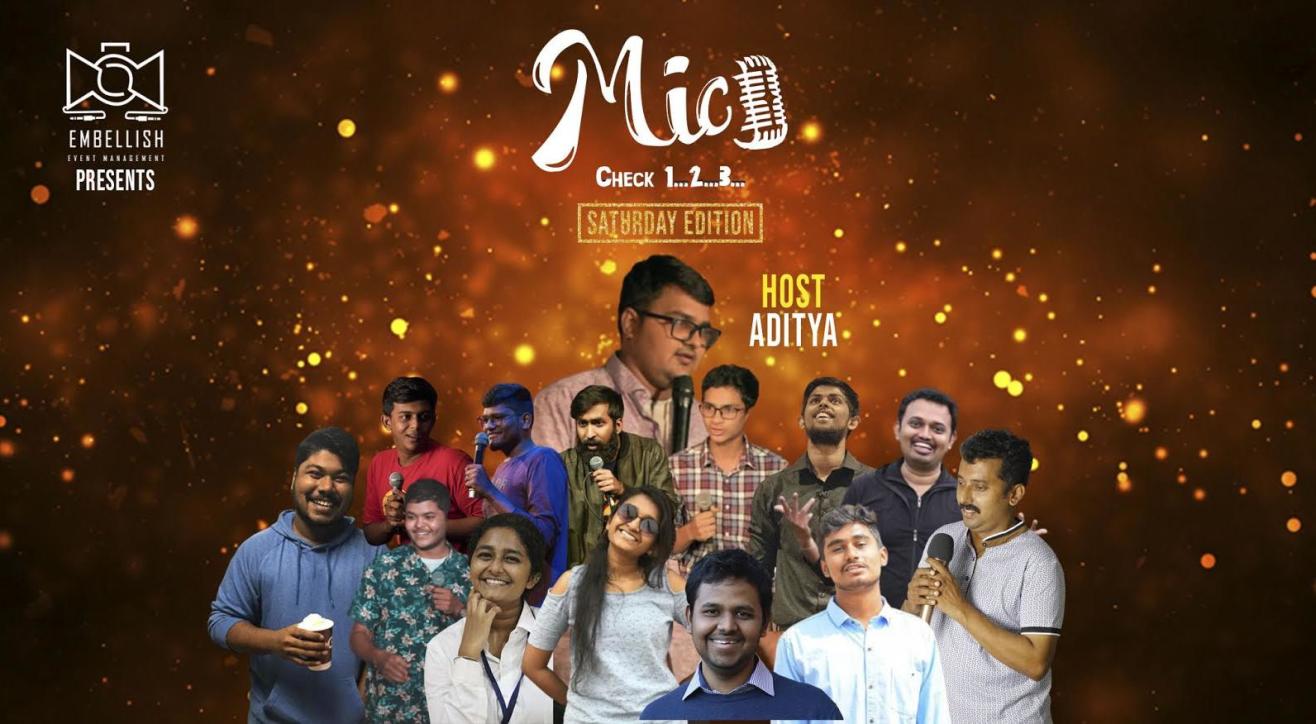 MIC CHECK 1...2...3... (Tanglish) | Openmic | Embellish events
Event Guide
Digital Event
Watch on Zoom
Live Performance
Enjoy a unique experience
Invite your friends
and enjoy a shared experience
Event Guide
Digital Event
Watch on Zoom
Live Performance
Enjoy a unique experience
Invite your friends
and enjoy a shared experience
About the Event
Hey guys !
Corona Corona Corona! Will you be going na? This is the tone everyone at this time will be experiencing. Instead of bawl, let's crawl like baby, laugh louder and forget the world? So here we are.
Embellish events presents the first "Mic Check 1... 2... 3..." show with new and upcoming artists to show their content to the audience. Along with this, we also represent the experienced comics for expressing their new talents during this lockdown.
Rules and regulations:
1)The ticket is only to watch the show and not for anyone to perform or participate.
2) There is no audio or video recording allowed. If done, the viewers will be removed.
3) We offer one ticket per registered email ID .
4) There is no way to transfer the tickets.
5) The pictures can be cliked on the online show of artists or can record a boomerang video and tag the post/story in any social media website.
6) We request audience to not mute their audio as the total laughter sound should be felt at the moment to you and us.
7)language-Tamil & English
Laugh till you cough. We are looking for forward for your support and love.