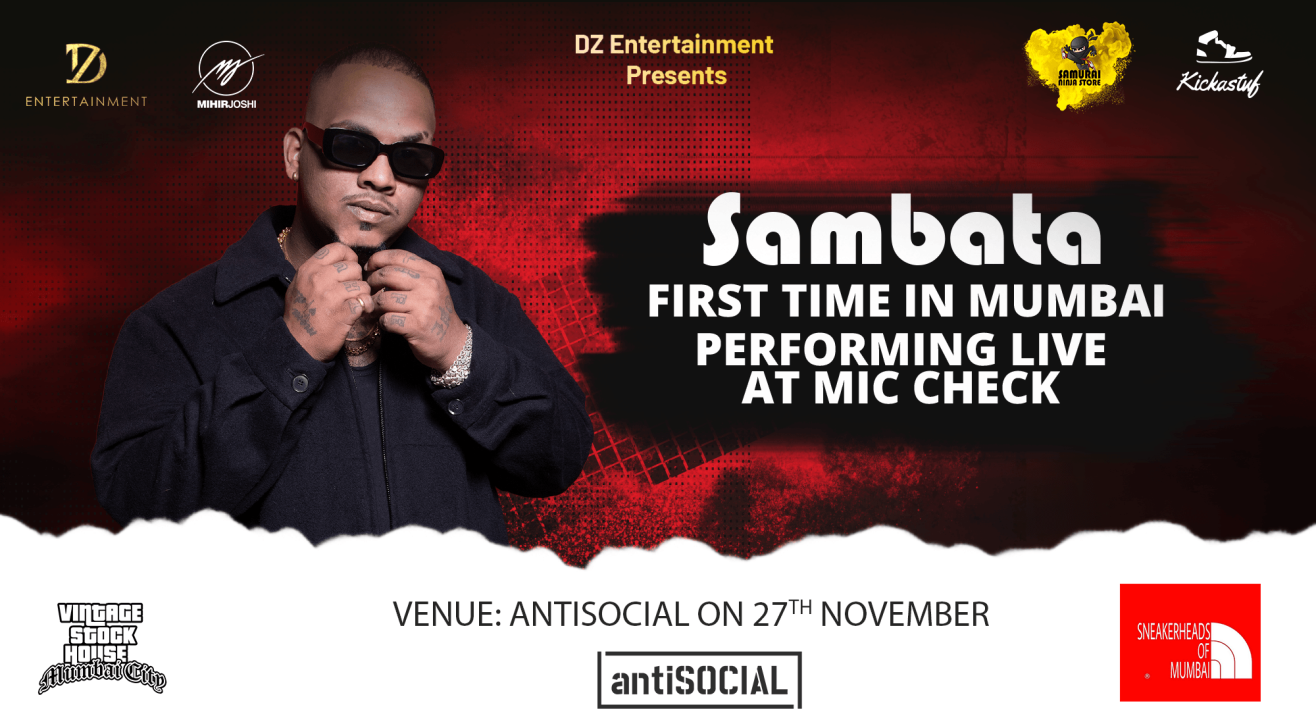 November 27 | 3PM - November 28 | 1AM
antiSOCIAL, Lower Parel, Mumbai
Event Guide
Live Performance
Enjoy a unique experience
Invite your friends
and enjoy a shared experience
November 27 | 3PM - November 28 | 1AM
antiSOCIAL, Lower Parel, Mumbai
Event Guide
Live Performance
Enjoy a unique experience
Invite your friends
and enjoy a shared experience
Event Guide
Live Performance
Enjoy a unique experience
Invite your friends
and enjoy a shared experience
'Mic Check' is an Initiative to showcase popular as well as emerging artists in the country . It is a wider step towards Changing the Independent Music Scene & Live Events Scene In India including all the elements of hip hop in Detail.
A Festival Which will completely Focus on 'Live Performances' including all the elements of Hip-Hop , Hip-Hop Is known to be the fastest Growing Genre in Music For Mostly all Digital Media Platforms to Streaming Services . Due to 'Covid 19' Live Giggs ,Concerts & Festivals has been severely Impacted .Our Idea is Just to keep the Audience Entertained Across the Country .
'Mic Check' gives you a chance to relive a forgotten experience since 2020.
We are more than Happy to announce our First Round of 'Mic Check'
Line up
Sambata
Dopeadelicz
Nasty Ninja
+ Special Guest
antiSOCIAL, Lower Parel
CS #242, Near Viva Centre, Mathuradas Mill Compund, Lower Parel West, Mumbai
GET DIRECTIONS
November 27 | 3PM - November 28 | 1AM
antiSOCIAL, Lower Parel, Mumbai
Event Guide
Live Performance
Enjoy a unique experience
Invite your friends
and enjoy a shared experience