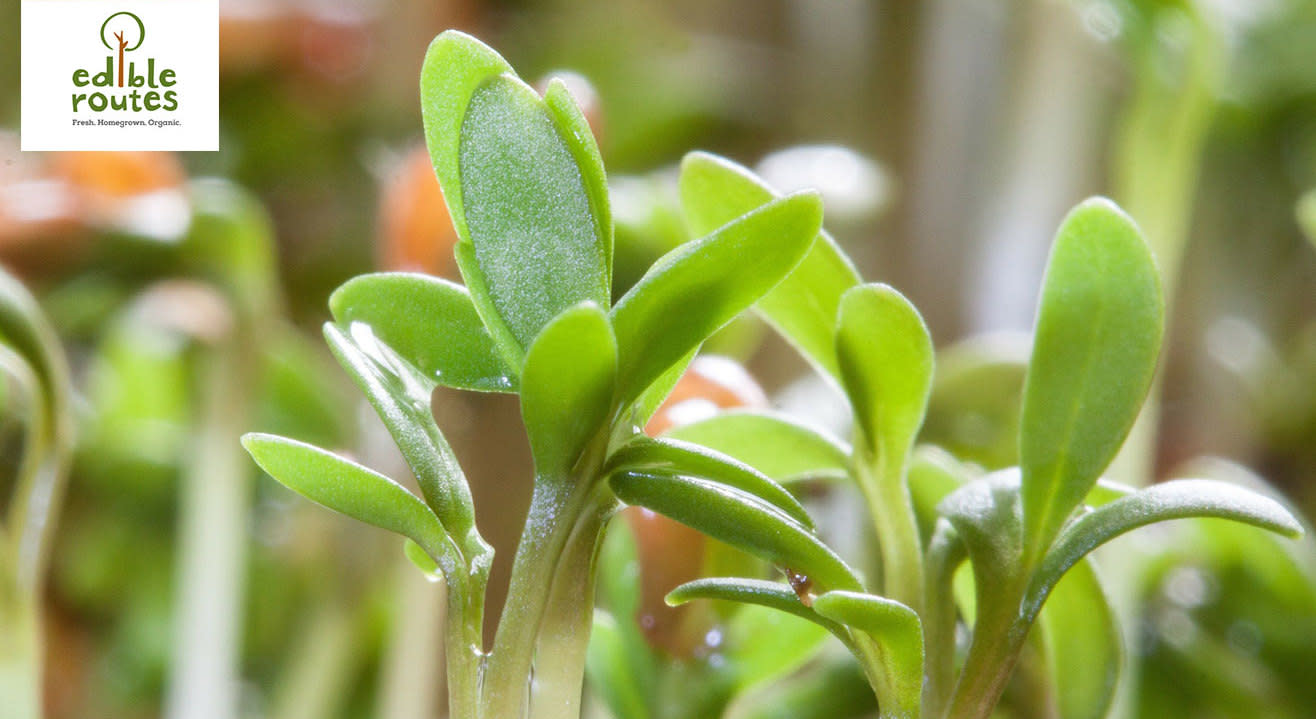 Gardening
Learn to grow Microgreens!
About
Edible Routes bring to you a workshop where you can learn all about growing microgreens and become an expert gardener at home with Kapil Mandawewala.

What are microgreens?
Microgreens are nutrient-packed, flavor-rich mini versions of commonly eaten greens and vegetables like spinach, alfalfa, mustard, radish and broccoli. They're the post-sprout, pre-adulthood stage of a plant that gourmet chefs like to use as edible jewellery for their dishes. But what's more important is that they're super easy to grow and packed with nutrients! For example, red cabbage micros contain 6x more Vitamin C and 40x more Vitamin E than full-grown leaves. Best of all, growing microgreens requires minimal space, sunshine, time, and what's more, you'll have your first harvest in just 5-10 days. They add colour, taste and freshness to salads, soups and sandwiches or you can whizz them into your smoothies. In this workshop, you learn everything you need to know to start growing microgreens at home and using them in your dishes.

What's included: Detailed instructions on growing microgreens at home plus hands-on activities.
Take-home microgreens kit (includes a basket, soil mix, seeds and recipes)
Kitchen demonstration on using microgreens
Snacks and refreshments

ABOUT THE INSTRUCTORKapil Mandawewala studied at the University of Texas, Austin and worked with Deloitte Consulting in San Francisco for five years before returning to India in 2008 to start organic farming in his twenty-acre family farm in Gujarat. He then started Sajeevfresh [now Edible Routes] in 2010 with the mission of spreading healthy, nutritious and fresh food and building strong communities that are self-reliant.
Venue
Farm 8, Delhi
Farm 8, Phase V, Main Entrance Rd Phase Five, Aya Nagar Extension, Aya Nagar, New Delhi, Delhi 110047, India
GET DIRECTIONS