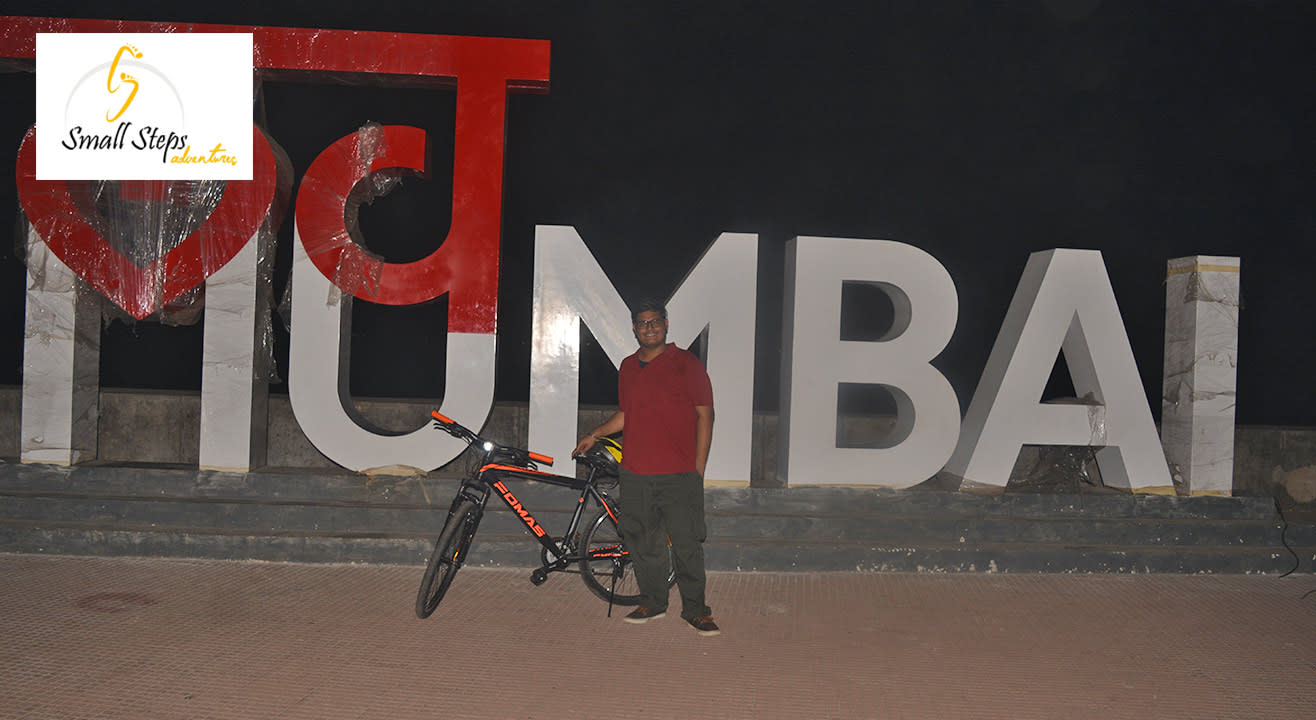 Cycling
Midnight Cycling Tour Mumbai
About
"The city that never sleeps" is very well known to everyone. There are many ways to explore Mumbai, and one can explore the city of dreams at night, on pedals.


It is dark at night, but the cycle ride will be very colourful and safe at the same time. Mumbai Midnight Cycling Ride is the kind of tour wherein you will be visiting important places of the city. One can surely try hands on night photography on the way. Many architectural sites/buildings/monuments are decorated very well with colourful lights. There will be tour leaders to guide you through out the night and will be riding with you!
11:00 PM: Meet at Madras Café, Colaba Causeway; cycle distribution.
11:30 PM: Start ride from Colaba Causeway to Bandra Bandstand.
Mumbai mid-night ride will pass through following areas
Regal Cinema
Gateway of India
Taj Hotel
Rajabhai Clock Tower
Bombay High Court
Flora Fountain
CSMT Station Photography
BMC HQ
Oval Maidan
Wankhede Stadium
Marine Drive
Girgaon Chowpatty
Mahalakshmi Temple
Haji Ali
Worli Seaface
Sidhhivinyak Temple
Mount Mary
Bandstand & Bandra
Cycles with helmet
Transfer of cycles from bandstand to starting point
Energy kit
Expertise charges
Mechanic for emergency repair
First aid
Any other personal expenses other than above & GST
Cancellation and refund applicable on the tour cost
If cancellation done prior to 15 days of outing 75% will be refunded.
If done prior to 10 days of outing 50% will be refunded.
After that no refund will be provided.
Identity proof
2 litres of drinking water
Some ready to eat food (plum cakes, biscuits)
Electral/Tang powder/Glucon-D is must
Any personal medicine
Good sport shoes (no sandals)
Camera (optional)
Small rucksack to carry all these things.
Smoking and drinking alcohol is strictly prohibited.
Tour leader's decision will be final and binding.
Small Steps Adventures reserves all the right to change/deviate/cancel the plans without prior notice.
Telephonic confirmation is mandatory; if unable to contact us then send a text message and we will call you back.
Please avoid wearing Gold and other jewelry.
Please do not carry unnecessary extra bags.
Important guidelines to make this cycle ride a successful affair
Do not carry any heavy luggage. It will drain you out while riding.
Always get in touch with the tour leaders, if you have any queries.
Small Steps Adventures will not responsible for any physical harm during the ride.
Follow all the instructions of tour leader to avoid any mishaps.
Can I bring my own cycle?
- No, as package includes cycle rent wherein Small Steps Adventures provides quality branded cycles with helmets.

Are cycles geared or non-geared?
- It depends on the distance of cycle ride. Majority of the time, they provide geared-cycles.

Total kms we will be riding?
- Approx – 20 kms

Washrooms facility?
- On the way there will be a halt for washroom

Is Mumbai midnight cycle ride good for beginners?
- Yes, it's a city ride and suitable for beginners

Is it safe for girls to join?
- For all events of SSA, mostly the male-female ratio is 50-50%. Apart from that, it's a cycle ride in the city wherein you will find presence of Mumbai Police throughout night. Also, you have the presence of tour leaders who will be there with you from start to end.
Small Steps Adventures want people to come out of their comfort zone and ordinary life; experience the great nature and its beauty. Adventure, thrill, fun and memorable moments that is what they offer with best safety standards, thanks to their professionals and volunteers with proper experience. The activities they carry out are trekking, camping, waterfall rappelling, river rafting, rock climbing and valley crossing.
Venue
Madras Cafe
Aziz Mansion, S.B.S. Near Colaba Market, Shahid Bhagat Singh Road, Apollo Bandar, Colaba, Colaba Causeway, Railway Colony, Apollo Bandar, Colaba, Mumbai, Maharashtra 400005