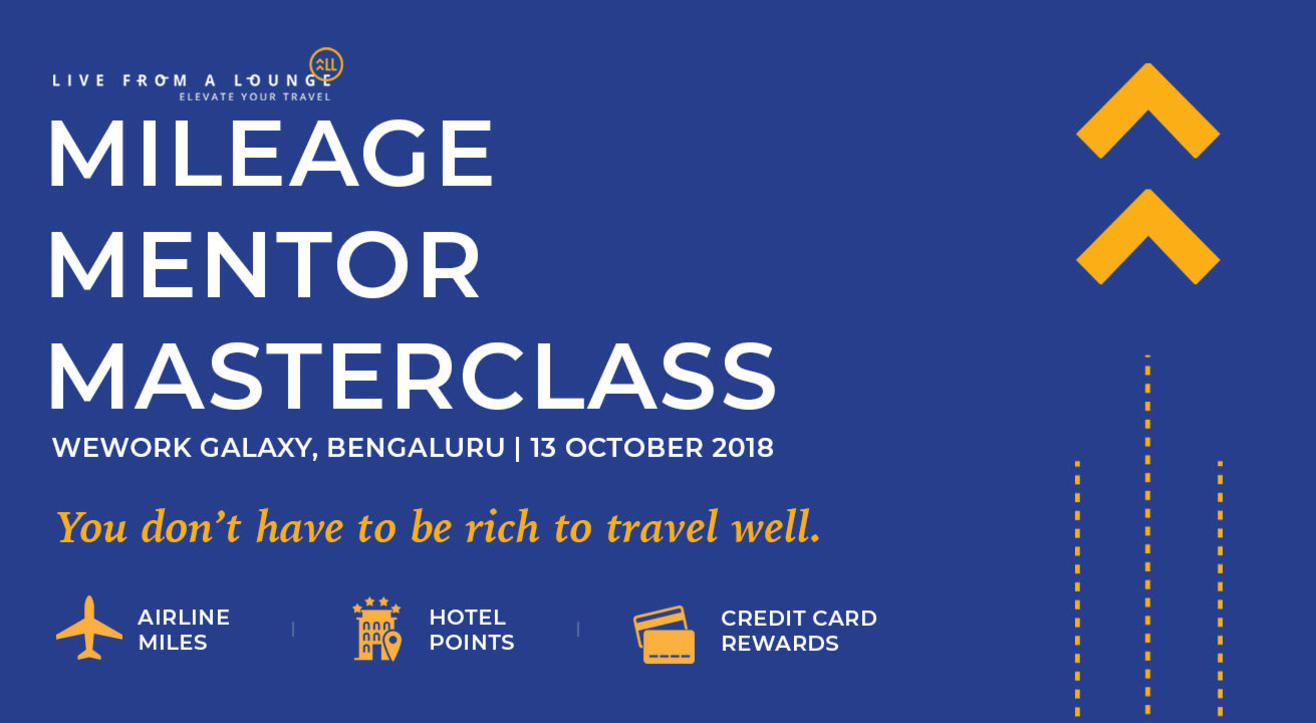 Learn
Mileage Mentor MasterClass, Bangalore
About
Airline and hotel loyalty programs are extremely popular but poorly understood by most. Many mem-bers amass miles and points and struggle to redeem them at all, let alone get the best possible value from them.
We'll teach you how to earn more miles, whether through travel or special offers, and how to use those miles to your advantage. Our starter events provides options for everyone at a beginner and intermediate level, for those who are wondering how to use their points for the first time. We will share our insights in making miles work for you so that you can travel more and spend less.
In this 3-hour workshop we will work with you on the following lines:
Miles & Points Concepts
Airlines: How to Earn those Miles and How to Burn those Miles to get on the pointy edge of the plane
Hotels: Why being loyal helps you, and how to maximise your hotel loyalty benefits
Credit Cards: Learn how to generate miles and points on your everyday purchases, and what works best for your spends.
Book any workshop ticket and get a 7-day cult.fit pass FREE. Offer valid till 31st September. (T&C apply) Click here for more information
Venue
WeWork Galaxy
43, Residency Rd, Srinivas Nagar, Shanthala Nagar, Ashok Nagar, Bengaluru, Karnataka 560025