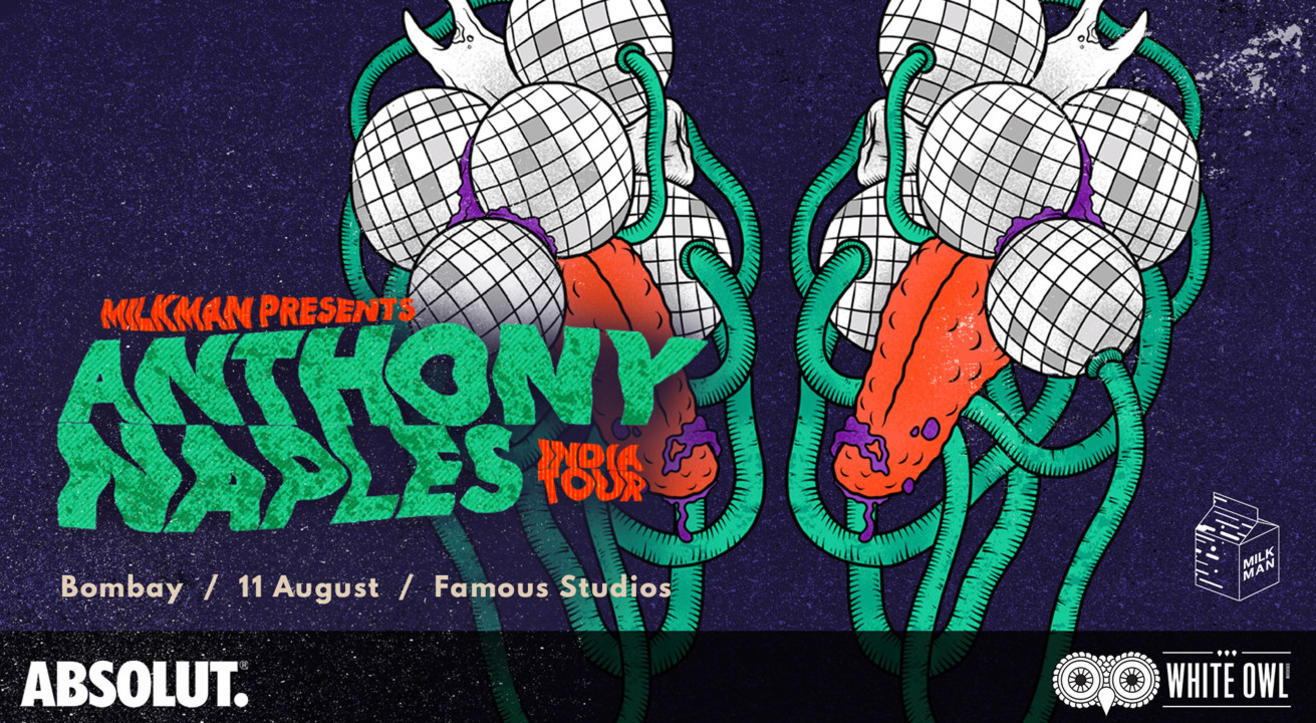 Music
Milkman Presents: Anthony Naples India Tour x Bombay
About
A producer and DJ, as well as operator of the Incienso and Proibito record labels, Anthony Naples is a New York City based artist whose tracks have been termed 'outsider house'. The tag might fit only because he didn't intend to have his work played in clubs, since most of his output -- despite off-center touches and occasional challenges for DJs -- is functional for dance floors. Naples, who grew up hearing Miami bass in his hometown and later got into experimental electronic music -- debuted on the Mister Saturday Night label in 2012 with 'Mad Disrespect,' a mellow, slightly vaporous track with clever sample usage. During the next couple years, additional EP's materialized on labels like Rubadub, City2 St. Giga, and Will Bankhead's The Trilogy Tapes. Body Pill, his first album, was released in 2015 on Four Tet's Text label. As a label owner, Anthony's influence led to both Incienso and Proibito releasing critically acclaimed albums from both DJ Python (Dulce Compania, 2017) and Huerco S. (For Those Of You..., 2016), as well as many vital 12" from producers working in the New York City underground house and techno scene.
Regarded as one of the leading New York DJs and producers from the younger generation, who made his name on the new wave of house music that combines raw sounds with emotional melodies, Anthony Naples makes his way to Mumbai for a special warehouse party at Famous Studios.
Milkman is a hybrid of ideas, emotions and sounds that come to life through live events and extraordinary experiences. Milkman offers live music and entertainment experiences for all of mankind.
Being music enthusiasts and experiencing live music events across the world, Milkman strongly believes in creating happy and dance friendly environments for essential music lovers.