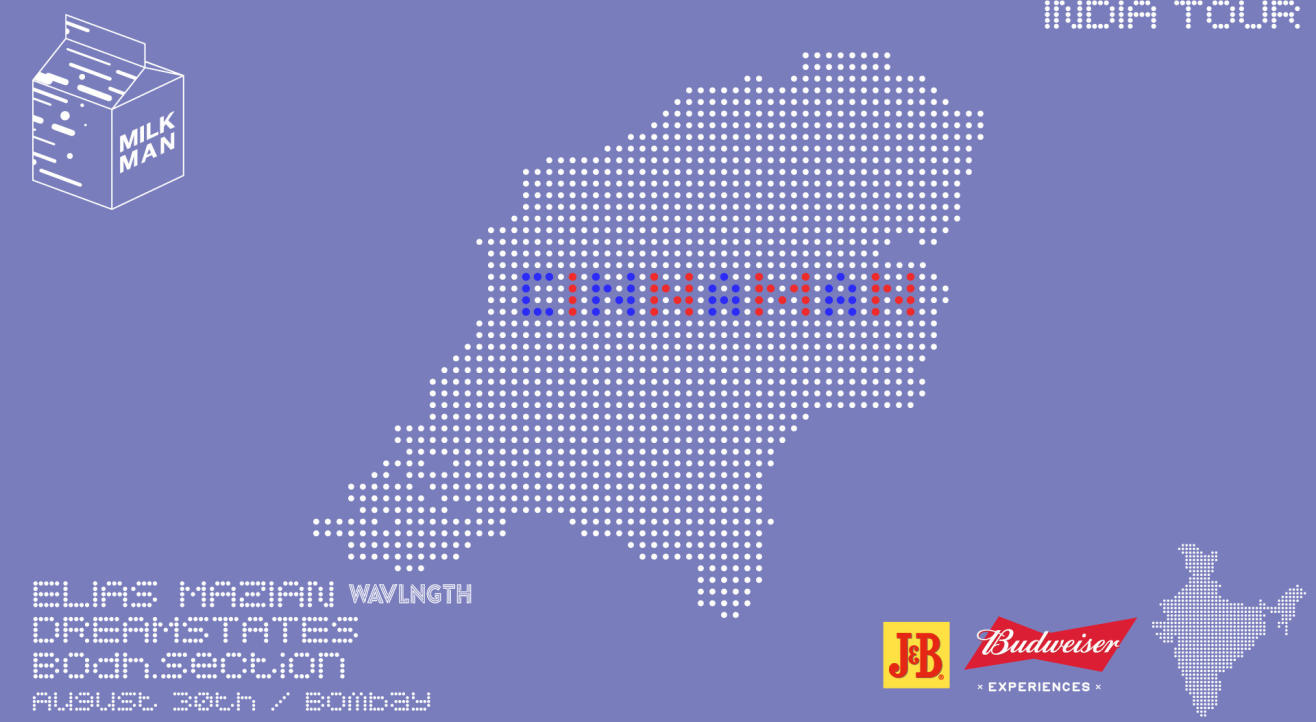 Music
Milkman Presents: Cinnaman / Bombay
About
MILKMAN:
Milkman is a leading Indian electronic music event firm committed to high-quality curation, innovation, & more importantly giving music lovers a truly exceptional musical experience. Baba Stiltz, Interstellar Funk, Ben UFO, Bake, San Proper, David Vunk, DJ Stingray, Helena Hauff, Anthony Naples, Optimo, Pariah, Randomer are the recent India tours it has successfully organized.
Cinnaman:
The Amsterdam based Yuri Boselie, alias Cinnaman, is rightfully known as one of the
leading Dutch DJs of the moment. At an early age he stepped up behind the decks
and his years of experience clearly come to the fore in his eclectic DJ sets.
Cinnaman plays a wide range of styles and is never afraid to mix the known with the
unknown. From house to hip-hop, from techno to garage: Cinnaman never hesitates
to take risks in his sets and always draws for remarkable combinations and
transitions.
By holding residencies at legendary venues Club 11 and Trouw for the last eight
years, he can now call Amsterdam-based club De School his home. His eclectic style
can also be seen in his variety of guests at De School.
Cinnaman is an all-rounder: not only is he a DJ and a curator, he is also a
producer. By releasing music with artists and friends alike such as Tom Trago and
Breach, Cinnaman shows that he is one to keep an eye on.
Elias Mazian:
"As a kid, music could give me the feeling of going into a time capsule where nothing else mattered" says Elias Mazian, and that is something he tries to convey in every DJ set he now plays. The Dutchman has a Moroccan background but grew up in the Netherlands and is now a firm fixture on the capital's club circuit, as well as being part of the much loved DJ collective Barre Tijden.
Elias openly admits to being passionate, emotional and sensitive, and it shows in his DJ sets which take inspiration for the music around which he grew up – Michael Jackson, Prince, Stevie Wonder – as well as from more contemporary flames like Moodymann, Pepe Bradock and Tom Trago. To date he has played venerated night spots like Melkweg, Chicago Social Club, Into the Woods, Club Air, Studio 80, 5 Days Off and many others.
"When I make music and I play out, I have to open up my heart and be able to spread the same love that I get when I'm on the dancefloor," he admits. "That warm feeling that hits my soul is the thing I aim for when producing my tracks or when I play in the club. Music is a highly emotive way of expressing myself, and when people recognize that I'm the happiest person on the planet.
Support:
Dreamstates:
Patently undaunted by the limitations of genre, Mumbai-based dreamstates' approach to music selection is but a natural furtherance of his wide listening habits, habits that have been in a state of positive flux for nearly two decades. That he would make for one of the Indian underground's in-demand DJs this early into his professional career would have been a cautious punt even for an 18-year-old Dharam Saraviya circa 2007 as he cut his teeth playing rhythm guitar in thrash and punk bands.
A deep curiosity and a ravenous thirst for musical knowledge guides his hands on the ones-and-twos, and whether it's lo-fi breakbeats, electro, garage or acid oozing out through the speakers, the unique signature of a dreamstates performance invariably breaks through the mix.
As a resident DJ on Boxout.FM, India's only online community radio station devoted to alternative music, dreamstates hosts a monthly show titled 'Cosmic Claps'. Having burst onto the scene in 2017, he's had the opportunity to share the console with some of his heroes - Auntie Flo, Mosca, DJ Stingray and Baba Stiltz - to name a few. And with appearances at Magnetic Fields, Echoes of Earth festival, A Day of Slick and Boxout Weekender, he's on his way to becoming a regular on the festival circuit.
Bodh.section