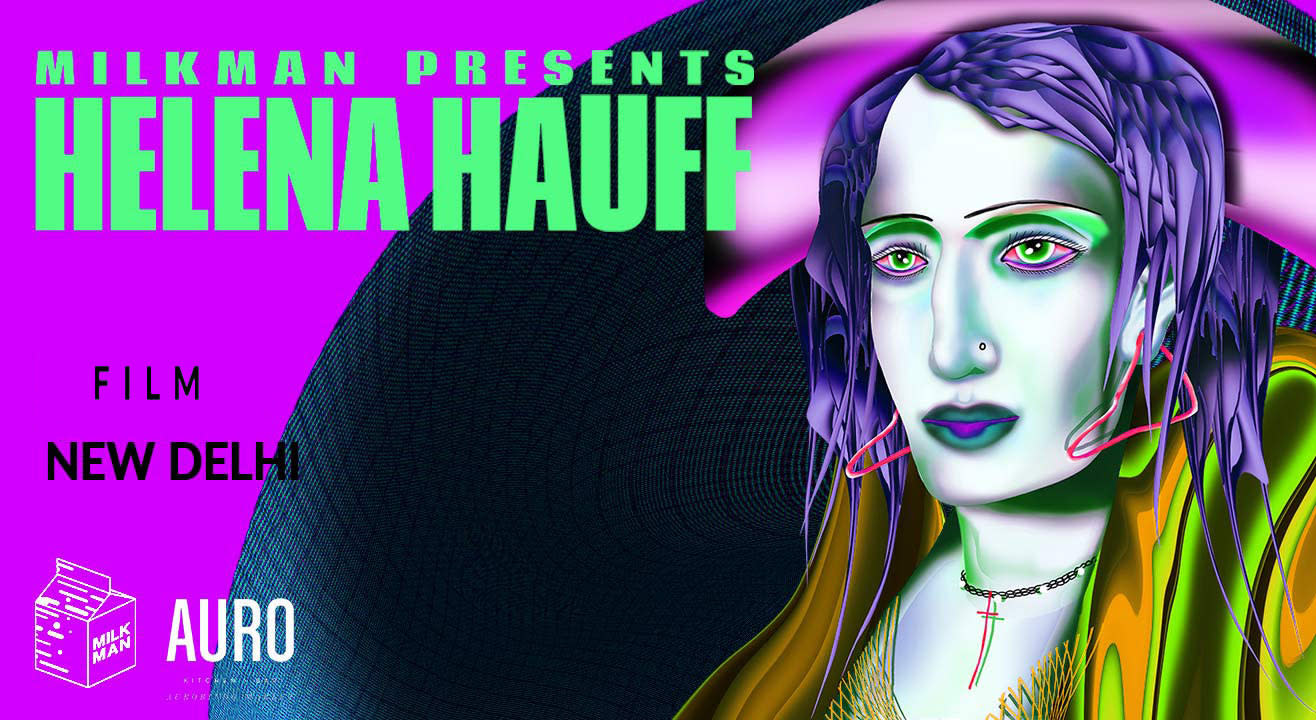 Music
Milkman Presents: Helena Hauff India Tour – New Delhi
Auro Kitchen & Bar, Delhi
About
About Helena Hauff
First appearing on the scene as a resident at Hamburg's beloved Golden Pudel, Helena Hauff has quickly ascended the DJ ranks in recent years. These days, her uncompromising blend of stripped-down techno, electro, acid, industrial and goth sounds are something of a can't-miss proposition, while her releases for a variety of labels, including Actress' Werk Discs, have proven her studio acumen.

Her 2015 album "Discreet Desires" embodied Helena's deep-seated beliefs about music as a radical force and unifying movement. Something that is evident from her growing stature as a selector and her enthusiasm for musical subcultures from punk to nu wave, industrial, krautrock and avant garde electro – all of which were rooted in raw experimentation and existed in polar opposition to the perfect, polished mainstream.

In addition to being a highly respected producer, at the core of Helena's personality is her commitment to, and innate talent for, the craft of DJing. Acclaimed for her skill and unique selection, her profile has rocketed in the last two years as she has taken on a BBC Radio 1 Residency, delivered her debut BBC Radio 1 Essential Mix which ended up winning #EMOTY 2017, played a legendary B2B set with Ben UFO at Sonar 2017, graced the covers of Crack Magazine, DJ Mag, and earned herself the #12 spot in Mixmag's "Top 20 DJs of 2016."

Drawing influences from acid house, EBM and industrial music, Helena Hauff brings her signature sound to India for a 3 city tour in Bangalore, New Delhi and a special warehouse party for his Mumbai leg of the tour.


About Film
Sanil Sudan aka FILM lives suspended between two worlds. Oscillating between deeply moving, emotional electronic music. with a sonic vision that pulls together elements of house and techno with influences from Hip Hop, Jungle and even pop music. Productions range from straight-up dance floor jams to low-slung ambient tracks and more abstract compositions.
MILKMAN is a hybrid of ideas, emotions and sounds that come to life through live events and extraordinary experiences. Milkman offers live music and entertainment experiences for all of mankind.
Being music enthusiasts and experiencing live music events across the world, Milkman strongly believes in creating happy and dance friendly environments for essential music lovers.
Since November 2017, Milkman has toured the likes of Baba Stiltz, Ben UFO, BAKE, Interstellar Funk, San Proper, David Vunk, DJ STINGRAY and the electro queen Helena Hauff coming up in June.
Venue
Auro Kitchen & Bar, Delhi
31, 2nd Floor, DDA Shopping Complex, Aurobindo Place Market, Hauz Khas, New Delhi - 110016