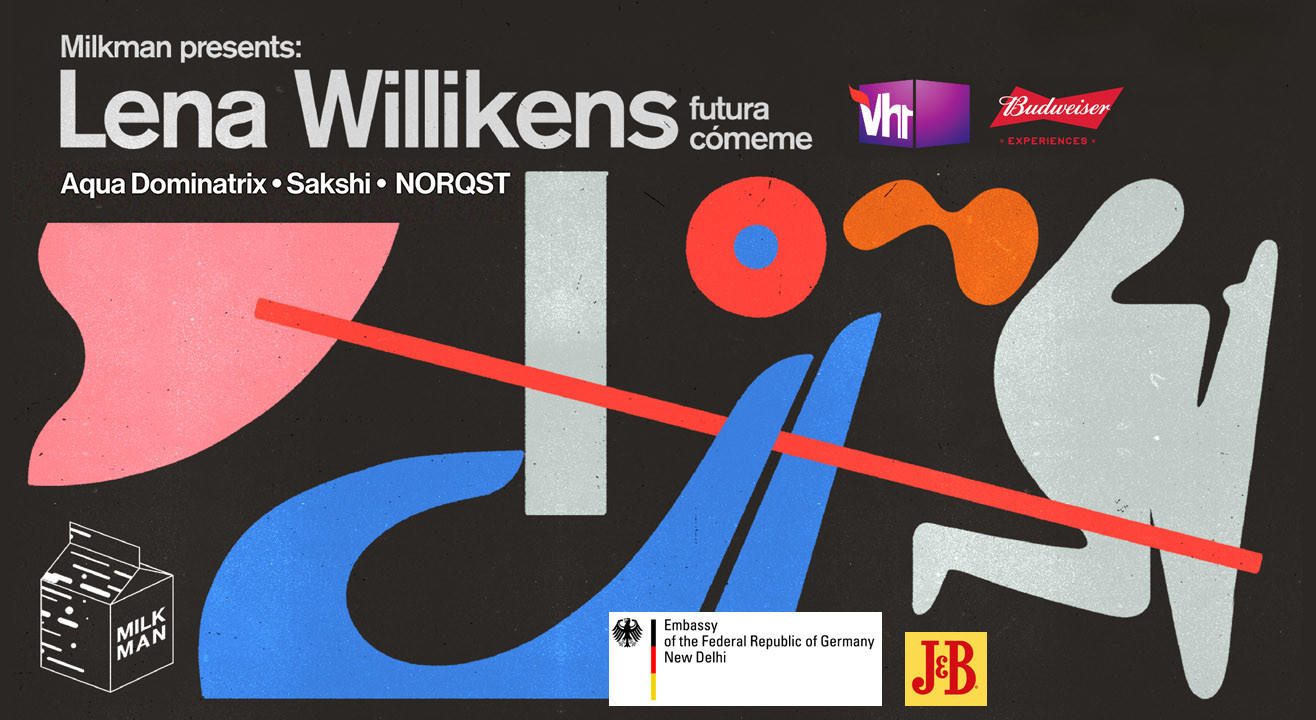 Music
Milkman Presents: Lena Willikens | Mumbai
About
Milkman is a leading Indian electronic music event firm committed to high-quality curation, innovation, & more importantly giving music lovers a truly exceptional musical experience. Baba Stiltz, Interstellar Funk, Ben UFO, Bake, San Proper, David Vunk, DJ Stingray, Helena Hauff, Anthony Naples, Optimo, Pariah, Randomer are the recent India tours it has successfully organized.
There is an intangible difference between a DJ who can play a great set and a DJ who makes you feel something.
German producer and DJ Lena Willikens is the latter, that rare breed who loves not just to discover but also to share music – and art – with others, from Japanese influenced audio-visual works to theremin rhythms, from the Brazilian Talking Heads to a desert scene in an Antonioni movie.
There was no grand master plan for Willikens to become a DJ or producer, or even to work in music at all though. But it didn't 'just happen'. Her well deserved rise has been shaped by a lifelong passion that becomes abundantly clear from the moment you speak with her, see her DJ, or listen to her tracks and sets.


Aqua Dominatrix is producer Akshay Rajpurohit's pseudonym for an electronic avatar comprising of free floating Synth­Pop, verging on Techno.
Akshay is also a part of popular metal bands Scribe and Pangea. Aqua Dominatrix sees him leap out of his comfort zone into a world of analog synthesis.
After the debut release of a 12­track album 'Sadomist', he played his first gig at MTV Spiro, opening for Pretty Lights in Mumbai, 2015.
Aqua Dominatrix released his second Album 'Overthrowing Magnus' in October 2016 and toured 3 cities in India with massive turnouts.


This event takes place at a secret location. It's a 5 minute drive from Famous Studios and is situated in Lower Parel.
It's a limited capacity venue so we suggest buying tickets online before they're sold out!
Whoever buys a ticket will get an email on the day of the show with the address of the secret location.
If you prefer to buy tickets at the door, you can email us on info@milkmankind.com and we will share the location with you on the day of the show.
We look forward to giving you all an amazing evening with Lena Willikens. See you on the dance floor!