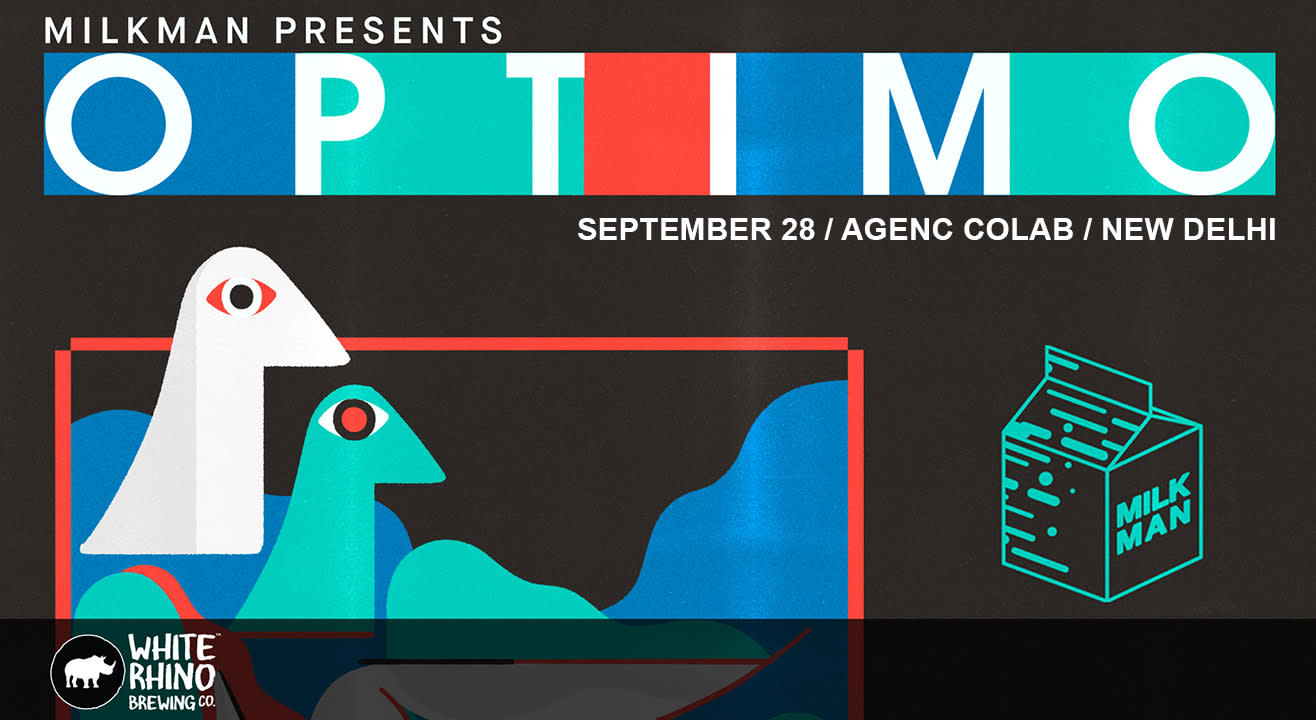 Music
Milkman Presents: Optimo India Tour x New Delhi
About
/ OPTIMO /

Optimo is DJ duo Twitch and Jonnie Wilkes, whose legendary Optimo night in Glasgow (and around the world) mixes up techno, electro, rock and other assorted records out of leftfield.
Optimo started in 1997, though Twitch and Jonnie Wilkes had each been DJing separately for ten years. Both had started out playing different music - Twitch - electro, noisy rock and the eighties New York punk funk of Liquid Liquid (from who they borrowed their name) and Wilkes reggae, funk and jazz. Then techno came along and Twitch co founded Scotland's first techno club, Pure, which ran for ten years, became legendary, was the first club in Europe to book Jeff Mills, Green Velvet and Richie Hawtin. The club also spawned thee labels which released music from amongst others Coil, Chris and Cosey, Jimi Tenor and Orlando Voorn.
These days Optimo is taking the sound to the world with dates across Europe, America and Japan. And while Twitch and Wilkes remain the residents, each week Glasgow is treated to Optimo guests, who have included the likes of LCD Soundsystem, Atom Heart, Luciano, Four Tet and Justus Kohncke.

/ FILM /

Sanil Sudan aka FILM lives suspended between two worlds. Oscillating between deeply moving, emotional electronic music. with a sonic vision that pulls together elements of house and techno with influences from Hip Hop, Jungle and even pop music. Productions range from straight-up dance floor jams to low-slung ambient tracks and more abstract compositions.
Milkman is a leading Indian electronic music event firm committed to high-quality curation, innovation and more importantly giving music lovers a truly exceptional musical experience. Baba Stiltz, Interstellar Funk, Ben UFO, Bake, San Proper, David Vunk, DJ Stingray, Helena Hauff and Anthony Naples are the recent India tours it has successfully organized.