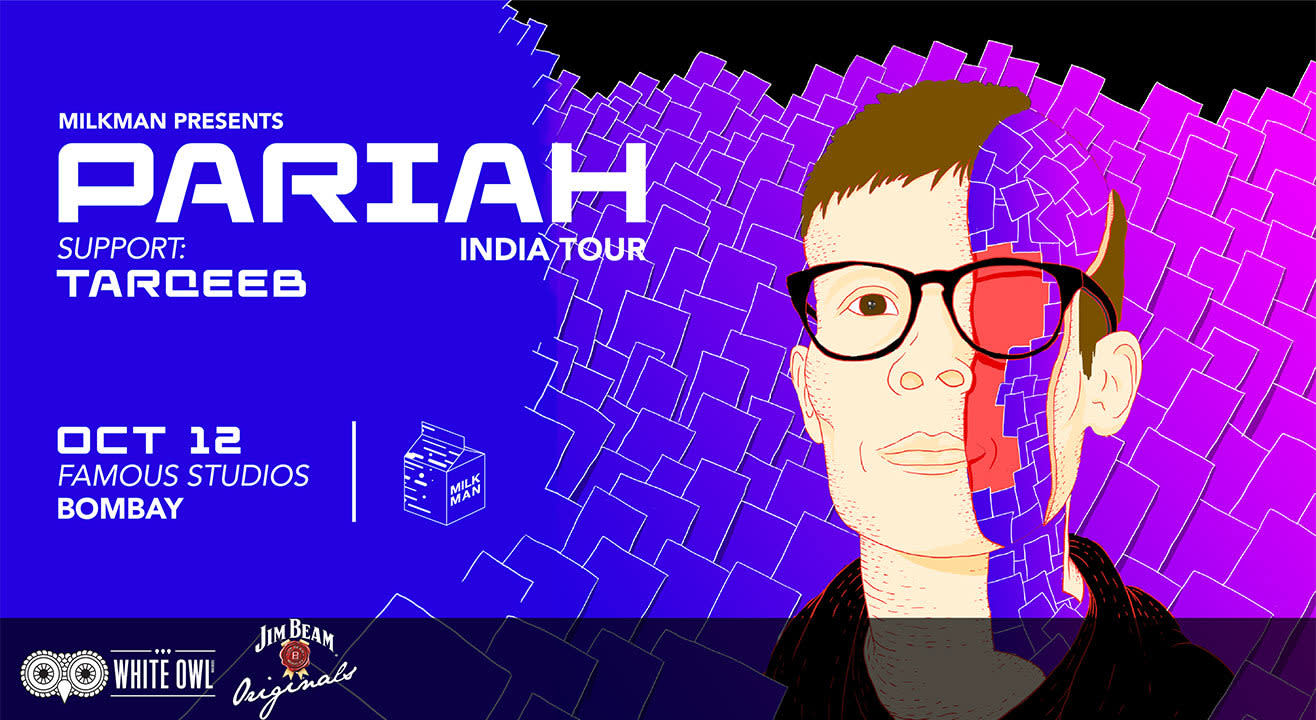 Music
Milkman Presents: Pariah India Tour x Bombay
About
About Pariah

Born Arthur Cayzer, Pariah owes a debt to Burial; in the Scot's own words, the Untrue album made an emotional impact on him unlike any other. But unlike some artists, his music isn't simply an adaptation of that twilight 2-step template that Burial made his own.
The saying, "the more things change, the more things stay the same" does not apply to Arthur Cayzer, better known as Pariah within the world of underground electronic music. Over the last couple years, the producer's soulful take on UK garage took a sharp left turn with the help of fellow R&S label-mate/Karenn collaborator, Blawan.
Milkman is a leading Indian electronic music event firm committed to high-quality curation, innovation, & more importantly giving music lovers a truly exceptional musical experience. Baba Stiltz, Interstellar Funk, Ben UFO, Bake, San Proper, David Vunk, DJ Stingray, Helena Hauff, Anthony Naples & Optimo are the recent India tours it has successfully organized.