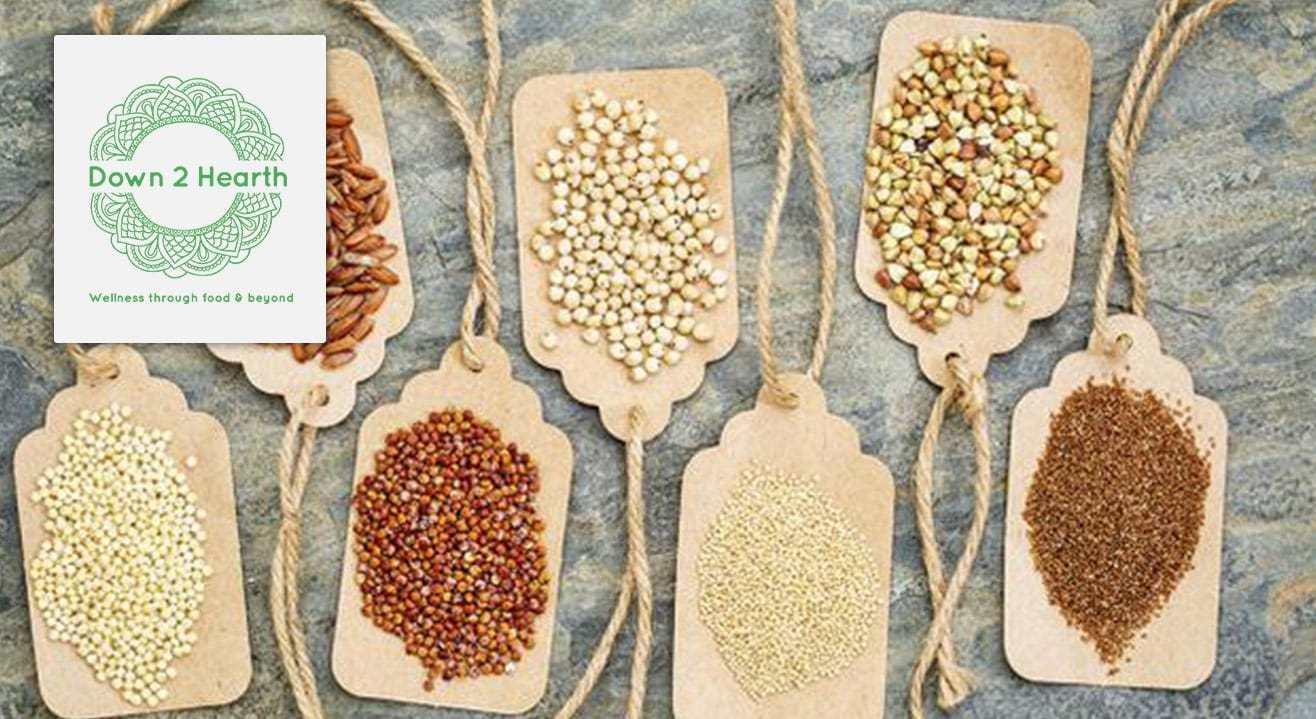 Cooking
Millet Muscle: Learn to cook with millets!
Convent Avenue, Santacruz west
2100 (Early Bird Discount)
About
Learn to cook with millets!
This 'super grain' is one of the best-kept secrets of our ancient ancestors. For centuries millet has been a prized crop in India, China, Greece, Egypt and Africa, used in everything from bread to couscous, and as cereal grain. Millets in India are enjoying rising popularity due to a variety of health benefits. They are gluten free and hence, can be consumed by everyone.

This workshop includes:
Crepes
Upma
CookiesRisotto
Hakka Noodles
Salad
Laddoo
Payasam

ABOUT THE ORGANIZER:
Down 2 Hearth is a passionately run food and consultancy services company with an eco-sensitive approach, bringing in health and wellness through plant-based organic foods. Their services include healthy and vegan food workshops, food consultancy, personal health consultations as well as an offering of a range of organic, dairy-free, refined sugar-free, gluten-free & oil-free products.
For further queries, please contact 09987192881
Note*Early bird discount rate till 28th March midnight, post that prices will shift to Rs. 2300
Cancellation Policy: 75% refund - if you cancel after early bird. 50% refund - if you cancel on the day of the workshop. OR75% can be retained for upcoming workshops or programs.