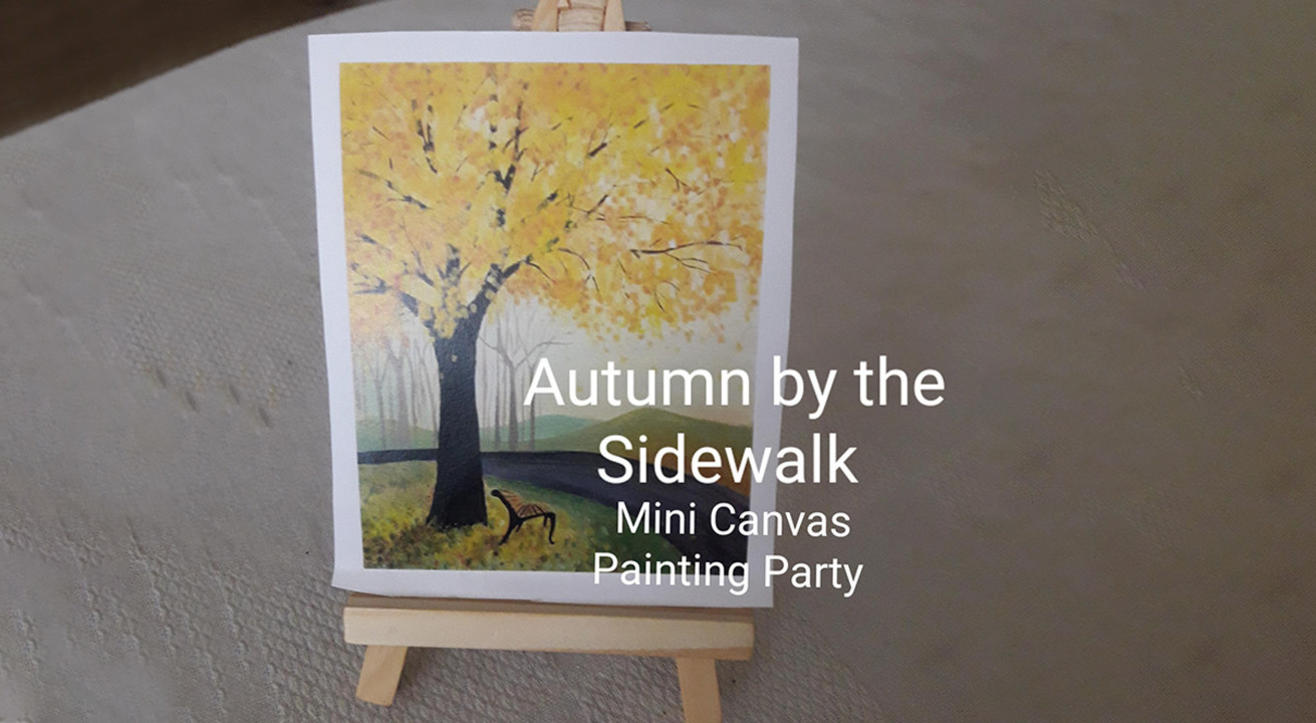 Painting
Mini Canvas Painting Party by eat.PAINT.love
Mockingbird Cafe, Churchgate
About
'All good things come in small packages'.
Join us for a fun Mini Canvas Painting Party "Autumn by the sidewalk".
26th May Sun @ 4.30pm - 6.30pm
Mockingbird Cafe Bar, Churchgate
Paint this vibrant and serene scene on a cute mini Canvas 4" x 3" which you can take home along with the mini wooden easel stand. You can place your work of art on your office desk or gift your creation to someone special.
NO PRIOR PAINTING EXPERIENCE.
At our Paint Gathering, we will teach you to draw and paint on the canvas with our simple and step-by-step guidance, while teaching you basic techniques and strokes.
Fees Rs.1400/- are inclusive of all art supplies and F&B voucher Rs.300/- from Mockingbird Cafe.
Book your canvas soon, and eat.PAINT.love. with us.
Pre/post registration pls confirm on 7045577723
Book any workshop ticket and get a 7-day cult.fit pass FREE. Offer valid till 31st September. (T&C apply) Click here for more information
Venue
Mockingbird Cafe, Churchgate
80, Veer Nariman Road, Next to Salt Water Cafe, Churchgate, Mumbai, Maharashtra 400020