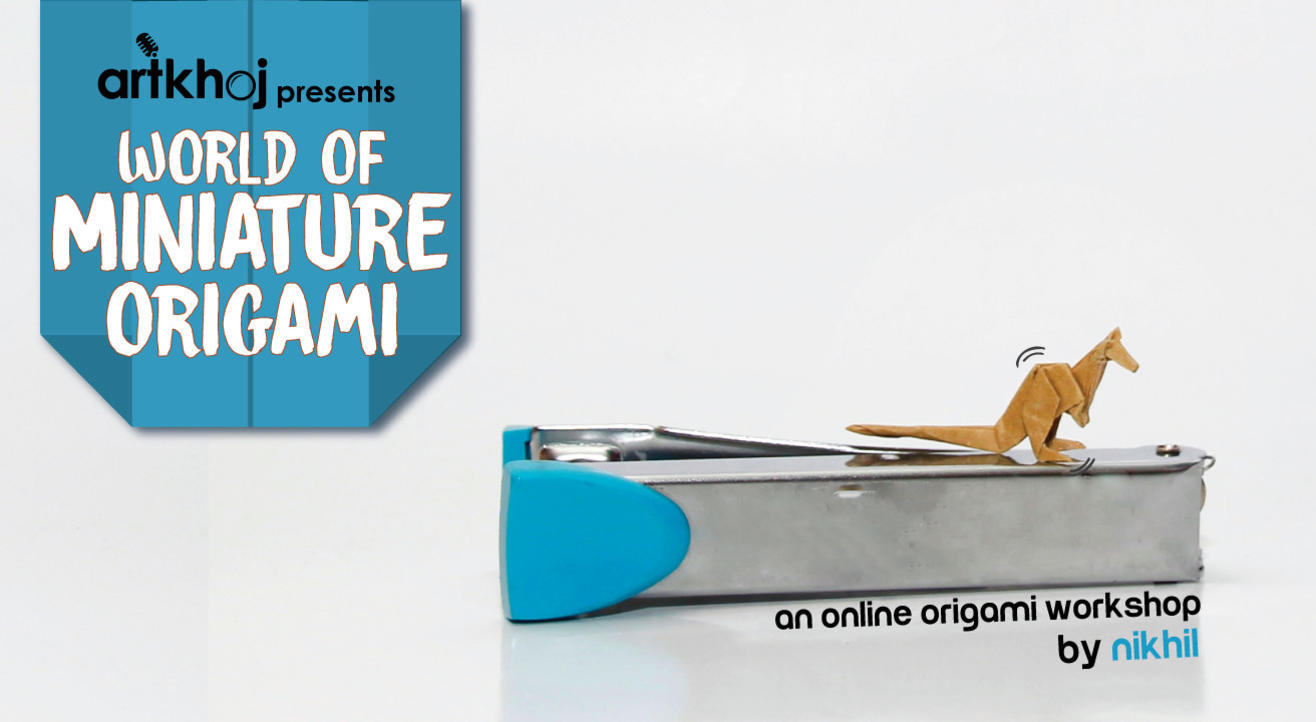 Miniature Origami for Beginners - An Online Workshop
Invite your friends
and enjoy a shared experience
Invite your friends
and enjoy a shared experience
About the Event
Artkhoj presents the "Miniature Origami Workshop" which explores the Japanese art form of paper folding. The workshop is meant for both beginners and intermediate participants, creating motivation & breaking the inhibition of paper folding.
What will be covered in the workshop:
In this interactive and engaging workshop, the participants will learn
Basics of Origami.
Knowledge of miniature folding - Its possibilities, challenges, and limitations
Tricks and tips of usage of various tools in miniature folding.
3-4 miniature origami animals and birds. The number of models learnt will be based on the speed of understanding. The main focus will be on the process so that participants can do it on their own post the workshop
Age Group:
Anyone above 10+ years can be part of this workshop.
Materials required by participants:
10 square papers: Between 4-8 inch squares
10 square papers: Between 2-3 inch squares
Papers can be of any kind (Newspapers, Magazine papers, A4 office papers, Notebook papers, Colour papers, Craft papers, Origami Papers etc)
5 A4 size sheets
A cutting knife/ blade - Optional
A pair of Scissors
A pen or a pencil to make markings
Gum tape or fevicol
Forceps or Tweezers
About the Facilitator:
Nikhil is an aspiring designer studying Master of Design at National Institute of Design, India. He is also an avid Engineer and a crazy enthusiast of Origami and Kirigami.
He has been practicing Origami for over 12 years now, which has gradually transformed into his passion. He admires the way in which origami incorporates design, skill, art, mathematics, and many more aspects while posing various challenges.
He has been conducting workshops on Origami, Kirigami & Metal Origami, and exhibiting his works at various exhibitions over the years.