Don't want to head out? Check out curated comedy videos and recommendations on what to watch!
Stay in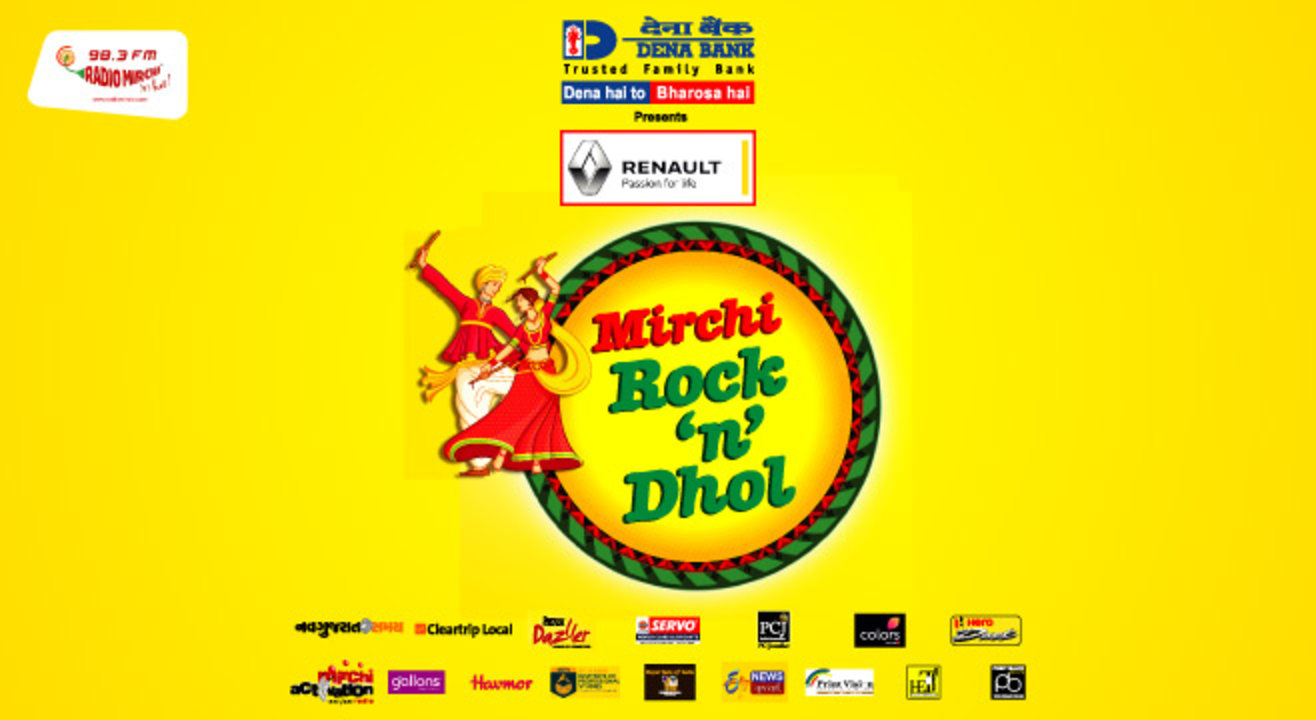 Festivals
Mirchi Rock & Dhol
October 2 - October 10 | 9PM
Aman Aakash Party Plot, Ahemdabad
About
Navratri is world's longest dance festival. People worship 9 Avatars of Goddess Durga by dancing all 9 nights. The form of dance is called Garba and Raas. You will see thousands of people dance together on tunes of traditional garbas and sound of dhol. It's a sight which you won't get to see anywhere else in the whole world. Mirchi Rock n Dhol is the most premium Navratri celebration of Gujarat. The best artists of Gujarat are a part of it. Bollywood celebs too become a part of it every year.
Venue
Aman Aakash Party Plot, Ahemdabad
Beside Trustnagar Society, Shreyas Crossing road,, Vasna, Ahmedabad, Gujarat 380007
Unsure if you would be able to go?

Worried your boss may cancel your holiday or your professor may put up weekend lectures? Dont worry, you can easily transfer your ticket to your friend later!

Going out with friends?

Unlock rewards or cashbacks the next time you are going to an event with your friends. Just use the 'Buy Together' option for an event if you see one on its page.
Awesome & Handpicked Events by Insider
Weekend is here, and you still don't have a plan for it? Worry not. Get yourself hooked to some great events happening in Mumbai which are exclusively handpicked for you. Or you can stay at home and enjoy our articles & videos at your comfort. Whether you are a foodie, a laughing machine, travel freak, or a music fanatic, we have got you covered with all the events listed in Mumbai. So book your tickets for any upcoming events in Mumbai at Insider.in
Music Events & NH7
Are you the one who is obsessed with Music and are eager to hear those perfect chords from your favourite band? Don't worry we will make sure that you enjoy your best time, with the music events & concerts handpicked by Insider. From EDM, Jazz & Classical to Indie pop, you name it and we have it. We proudly host one of the Biggest Music Festival, NH7 Weekender. For all the upcoming Music Festival & Events in Mumbai, stay updated only with Insider.in
Comedy Shows & Events
A happy weekend is the secret to survive the boring week. Invest in the best stand up comedy shows and we bet you will laugh your heart out. Get your funny bones ready with couple of friends and share a good laugh with the best comedy events in Mumbai. Sounds exciting enough? So log on to Insider.in and book tickets to your favourite stand up comedian and commit a weekend to good humour.
Workshops & Conferences
A lot of things we miss out because we are unaware about it. Get your curious mind out and attend some of the best and exciting workshops held in Mumbai.Know about all the major conferences and make your day productive. At Insider get a list of the workshops and conferences happening in Mumbai and enlighten yourself with some fun insights.
Trekking & Camping
It's always fun to go on a trek and meet nature. Camping under the sky, gazing the stars and oodles of peace we all love it. So get off the concrete jungle and find the trekking events happening near Mumbai. If you are wondering where? Then you are at the right place. At Insider we have all the list of adventure events under one roof. So, what are you waiting for? Just plan your short getaway with adventures like trekking, camping and other adventure trips near Mumbai only at Insider.
This festive season on Insider
Discover your city with Insider