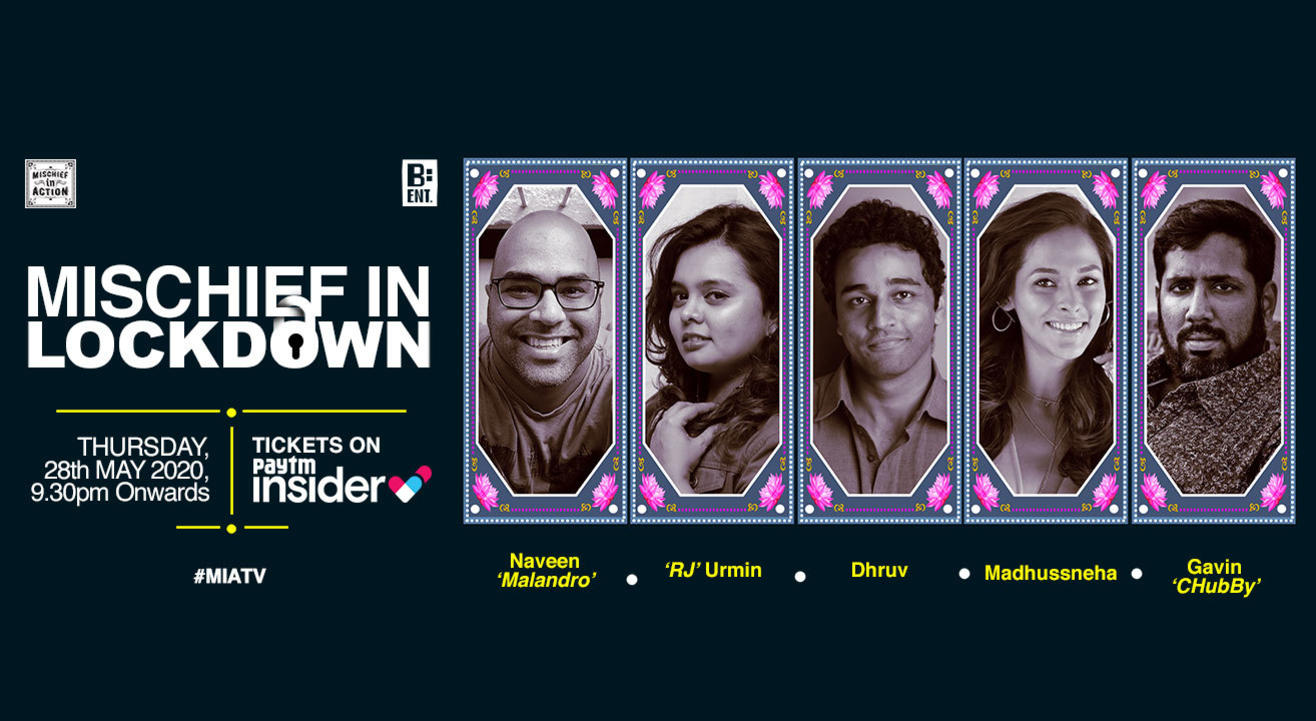 Comedy
About
With the world under lockdown, Mischief In Action is unleashing its improvised humour across the barriers of quarantine via online shows. Scenes, sketches, skits made up on the spot with everything inspired by suggestions from the audience, done at the speed of LOL! Social distancing, but with jokes!
M.I.A. is a group of Improvisers, Comedians, Actors, RJs, Ad World Execs, Lawyers, Fashion World Stars and more who believe in the power of Improv Comedy and the performing arts of Improvisation. Established in 2017, the group hosts Naveen 'Malandro' K, Gavin 'CHubBy' M, Urmin V, Madhussneha U, Atman P, Sahil S, Dhruv L, Alistar B and more guests.
Follow us on Facebook, Instagram & Twitter - @mischiefaction. Stay updated with our latest content, live shows & ticketed events.