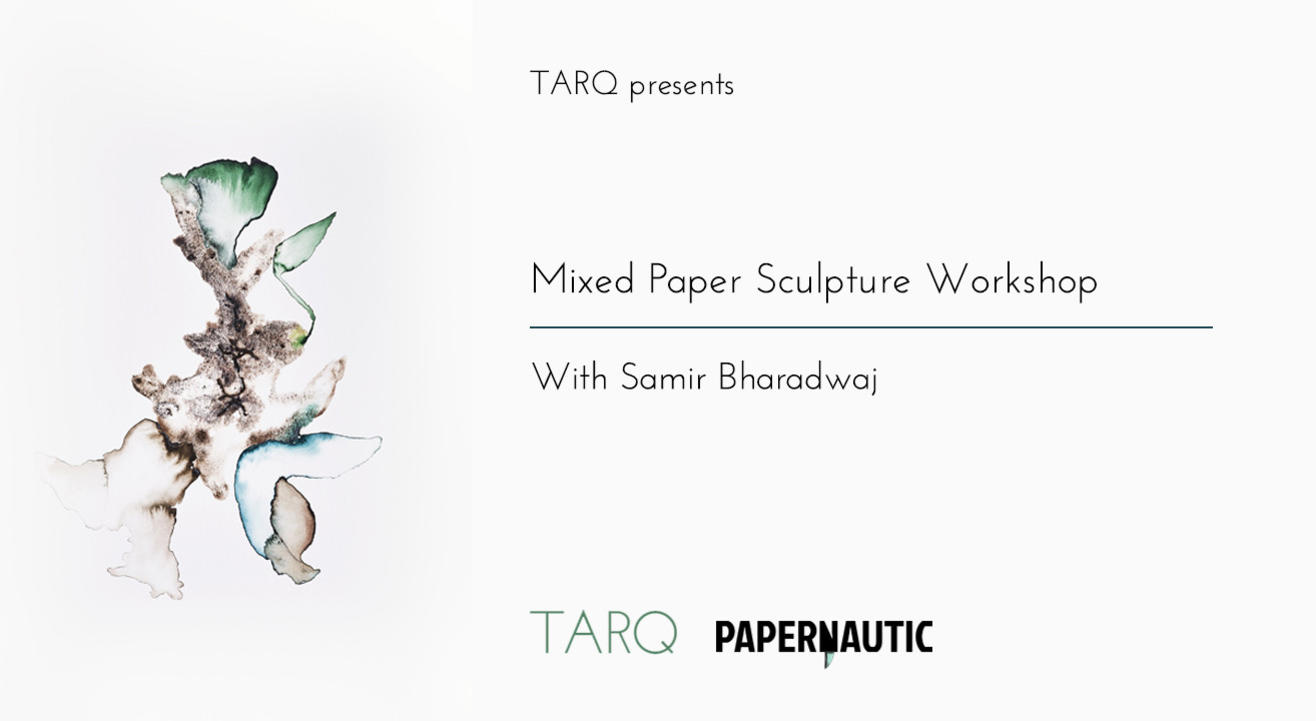 Learn
Mixed Paper Sculpture Workshop
About
TARQ and Papernautic are delighted to announce a mixed paper sculpture workshop wherein techniques of paper-cutting, quilling, paper creasing and modular origami will be introduced. This workshop ties with the nature-centric theme of the gallery's ongoing exhibition 'Soil as witness | Memory as wound' by Apnavi Makanji.
In the bustle of the city, let's create our own personal and miniature green spaces. This workshop will be a fun and educational exploration of four basic paper sculpture techniques and using them together to create a paper diorama of plants and flowers. Samir Bharadwaj will teach the basics of modular origami 3D frames, paper-cutting, quilling, and paper creasing for sculpture. He will also guide participants with using these simple methods to craft unique and personal paper plant arrangements.
By the end of this workshop participants will have learnt and practiced several different techniques of paper sculpture. They will have the confidence to experiment with and build their own cut, folded and sculpted pieces using the most appropriate techniques from their repertoire. Each participant will receive a take-home kit of materials and instructions.
Note: All materials required for the workshop will be provided.
Venue
TARQ Gallery
F35/36 Dhanraj Mahal, C.S.M. Marg, Apollo Bunder, Colaba, Mumbai, Maharashtra 400001