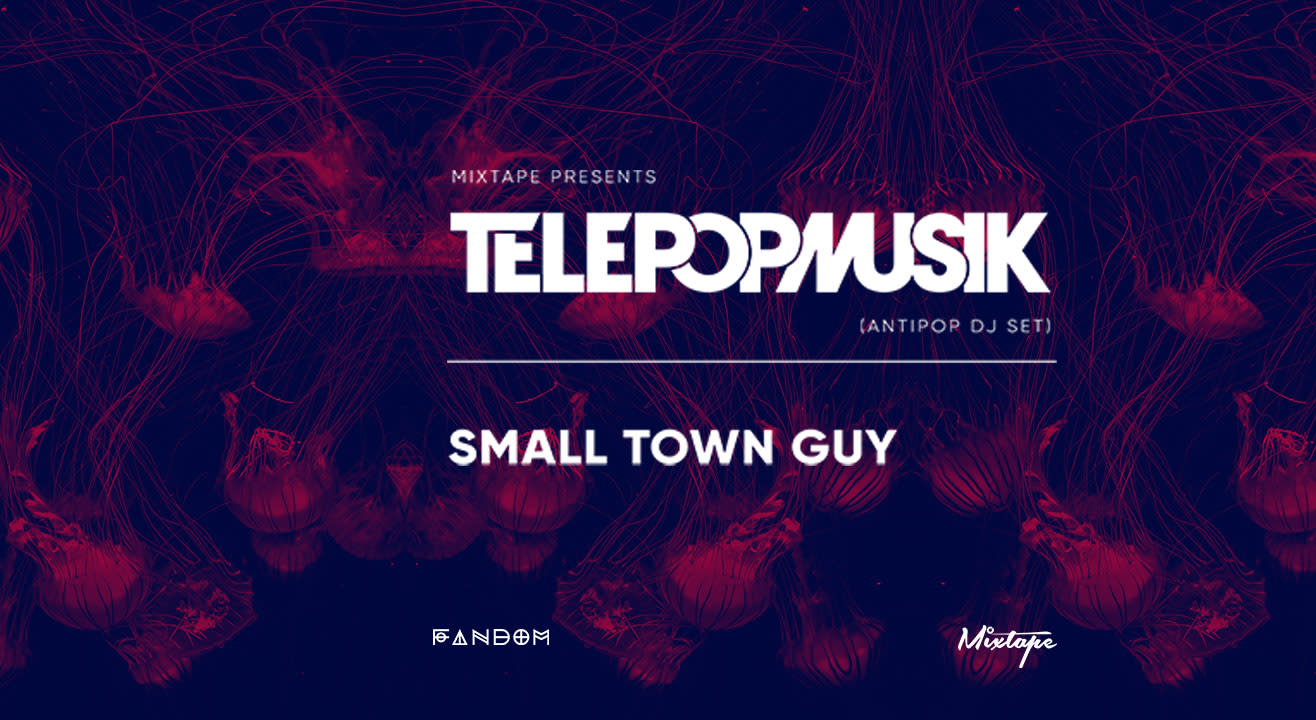 Music
Fandom x Mixtape presents Telepopmusik (Antipop DJ Set) w/ Small Town Guy
Fandom at Gilly's Redefined
About
About Télépopmusik
Telepopmusik lit up the Dance Music with their Grammy nominated single, 'Breathe', at a time when the genre had plateaued. Their critically acclaimed debut album, 'Genetic World' became one of the first French albums to boast sales globally. 'Angel Milk', their sophomore album, a delightful journey in melancholy, went on to become a reference point in European Electronic Music.
With over 500,000 albums sold worldwide, Telepopmusik belong to a handful of French acts to have established their own musical style. By seamlessly combining electronic rhythms, vocals, and acoustic instruments, Telepopmusik, consisting of Antipop, 2Square, and Dumont instantly connected with listeners.
NOTE: A Cover charge will be applicable at venue
About Small Town Guy
Small Town Guy - aka Shantanu Ghosh hails from the coastal town of Pondicherry. Known for his dancefloor selections which are not confined by genre, his sets are a hybrid between nu-disco and techno with slight world-music influences.
What is Fandom at Gilly's Redefined?
At Fandom, our new live venue, prepare to be blown away by sensational live performances. Our 500 standing capacity venue is fully equipped with a grand stage and a robust sound and lighting system. To find out who is performing at Fandom, just check out our Event Calendar!

What is Gilly's Redefined?
Gilly's Redefined is the next step in the gastronomic evolution of our signature resto-bars - Gilly's. We have kept in mind the years of feedback we've received from our guests, threw in some spices of inspiration and hard work, blended it with yumminess, and topped it off with top-notch entertainment throughout the week so that every day feels like the weekend.
We have carefully and lovingly curated 3 floors of unique experiences- Our vibrant restobar, Myu Bar and towering rooftop, The Terrace.
Be it a working lunch, catching up with friends, a relaxing event with family … you can celebrate it here within one groovetastic destination because it's always a good time at Gilly's!
Venue
Fandom at Gilly's Redefined
1st floor of Gillys redefined, # 413, 100 Feet Road, 4th Block, Koramangala, Bengaluru, Karnataka 560034