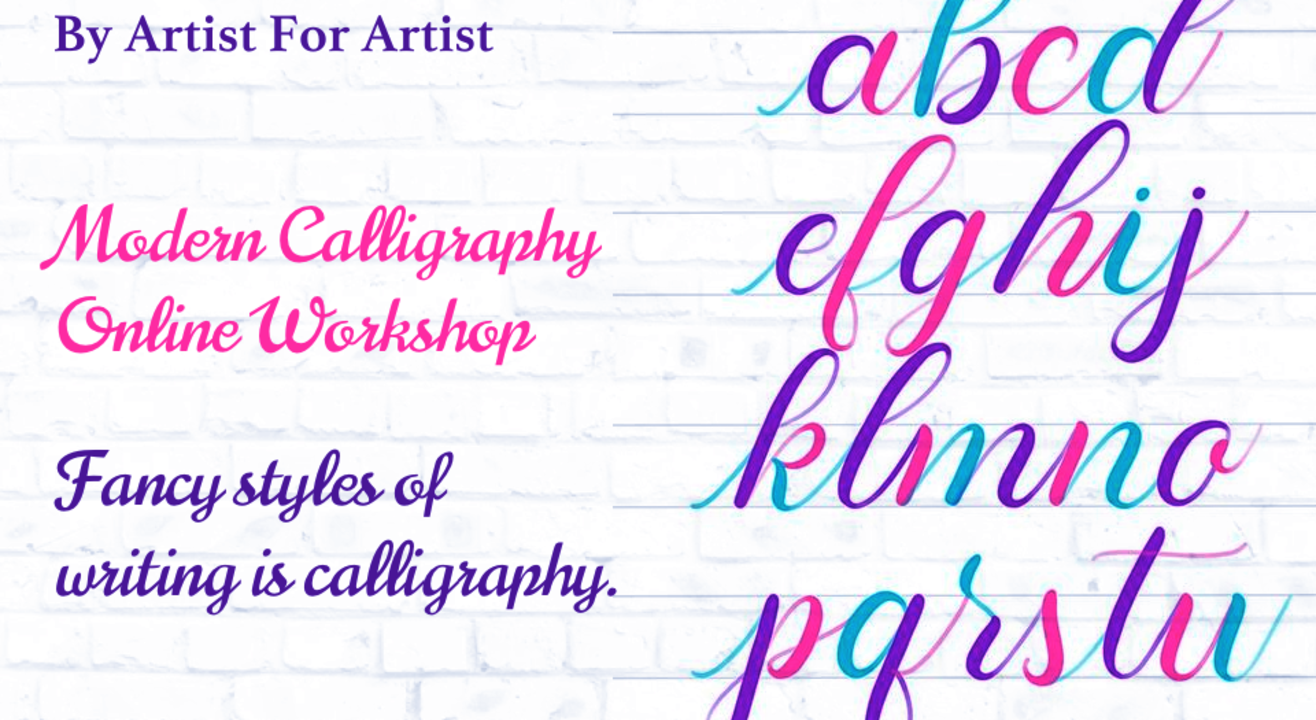 Modern calligraphy Online Workshop with BAFA
August 29 & 30 | 4:30 PM - 6:00 PM
Invite your friends
and enjoy a shared experience
Invite your friends
and enjoy a shared experience
About the Event
Start Date: 29th - 30th Aug
Time: 4:30 - 6:00 PM IST
Duration: 2 Days
Language: English
Fee: INR 600 (Per Participant)
Tutor : Miss Hera
Introduction: Modern calligraphy is a calligraphy that does not follow the rules of the traditional calligraphy. The rules and techniques of the modern calligraphy are open to interpretation and ideas of the artist. The alphabets can be drawn in fancy styles and patterns. Learn the various ways to understand how to draw modern calligraphy in a workshop with BAFA.
Things you will require during the course:
Laptop / Desktop / Phone / Tablet access along with good internet connection.
The link to the class will be shared once you enrol for the course.
Cartridge Drawing Sheets, Pencils along with scale, Eraser and Sharpeners
Straight / Oblique Holder
Nob (Hunt / nikko G / Fountain nib)
Camlin ink / parker Quink Ink
What will you learn during the Workshop:
A brief history about calligraphy and how modern calligraphy came to use.
How to draw all the alphabets in the form of modern calligraphy.
How to draw basic words in the calligraphy format.
Who this course is for:
This workshop is ideal for anyone who wishes to learn the calligraphy art style, age no bar as we will be practising alphabets.
This course is intended for people looking to enhance their art skills and children looking to learn new art techniques.
About BAFA : BAFA is an art community curated by profound artists from all around the globe who are looking to spread the knowledge and passion for art amongst everybody. BAFA conducts online and offline workshops teaching over 30 different art forms with a fantastic blend of in-house artists who have spent decades in mastering the skill that the art form demands. We also have our own online store and personalized portrait section which allows the artist's work to reach a wider audience and help them sell their artwork. Keen to know different art forms, join BAFA and you can engage with the renowned artists and learn new art forms from time to time.