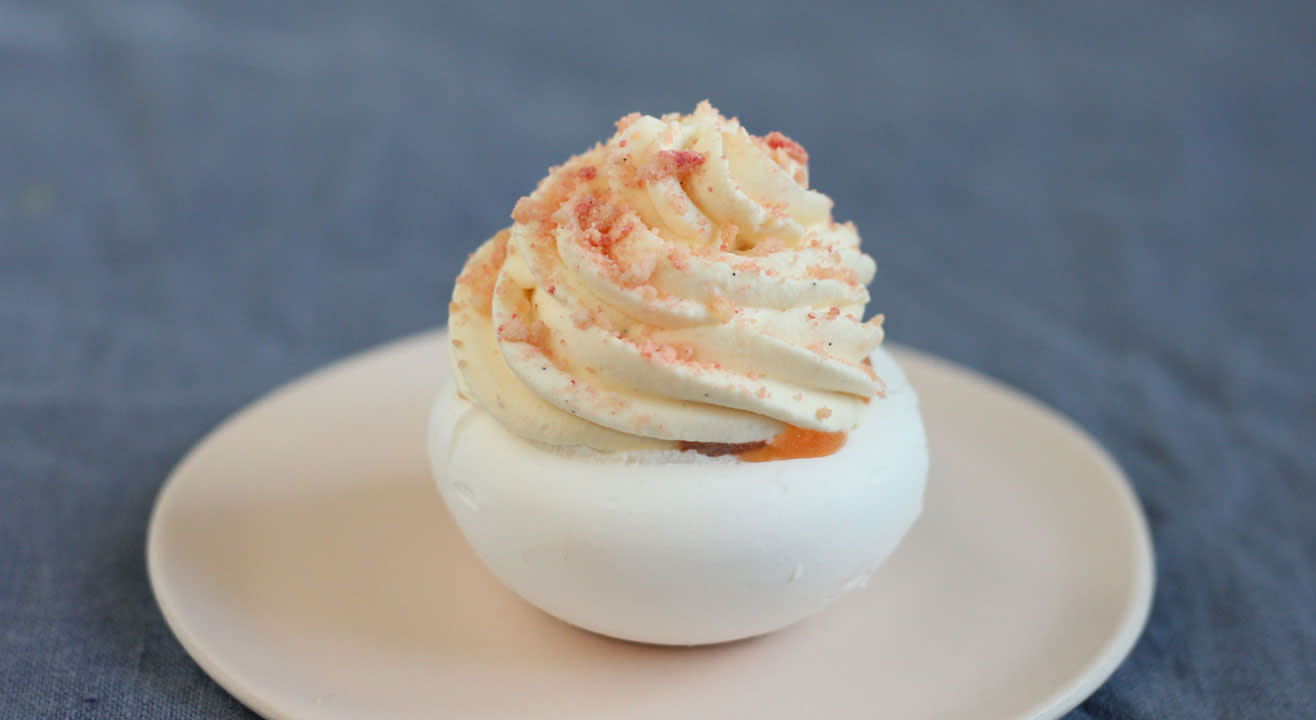 Bake
Modern Pastry - PurpleFoodie Baking Masterclasses
Piramal Museum of Art, Mumbai
About
These intricate recipes are made up of multiple sub-recipes that come together to form splendid, harmonious pastry, including an intricate chocolate dessert and a buoyant, colourful pavlova. Learn multiple techniques that you can use to create many more recipes. Fancy dessert that anyone can make!
At these baking masterclasses, Chef Shaheen Peerbhai will demonstrate everything from scratch, starting with basic ingredients and equipment from your kitchen - perfect for beginners and experts alike. You'll be amazed at what you can do with just flour, butter, sugar, and eggs
Maple, hazelnut & dark chocolate
Hazelnut joconde
Maple and chocolate mousse
Maple crème brûlée
Hazelnut nougatine
Praline glaze
Fine hazelnut sablé

Inverse pavlova
Swiss meringue pavlova
Passion fruit gel with raspberry and pineapple
White chocolate Chantilly

Techniques learned: joconde, crème brûlée, nougatine, Swiss meringue, fruit gel, glaçage, praline, mousse, chantilly.
Shaheen Peerbhai is a chef classically trained in French cuisine and pâtisserie at Le Cordon Bleu Paris and London and Centre de Formation d'Alain Ducasse in France. She has worked at 3-Michelin starred restaurants in London and has won four prestigious culinary scholarships. She has taught baking to thousands of amateurs and professionals since 2012 in Europe and India. Her cookbook "Paris Picnic Club" with Barnes & Noble, NYC will be released in April 2018. She lives in London and blogs at purplefoodie.com
Venue
Piramal Museum of Art, Mumbai
Piramal Museum of Art, Piramal Tower, Ground Floor, Peninsula Corporate Park, G.K.Marg, Lower Parel, Mumbai