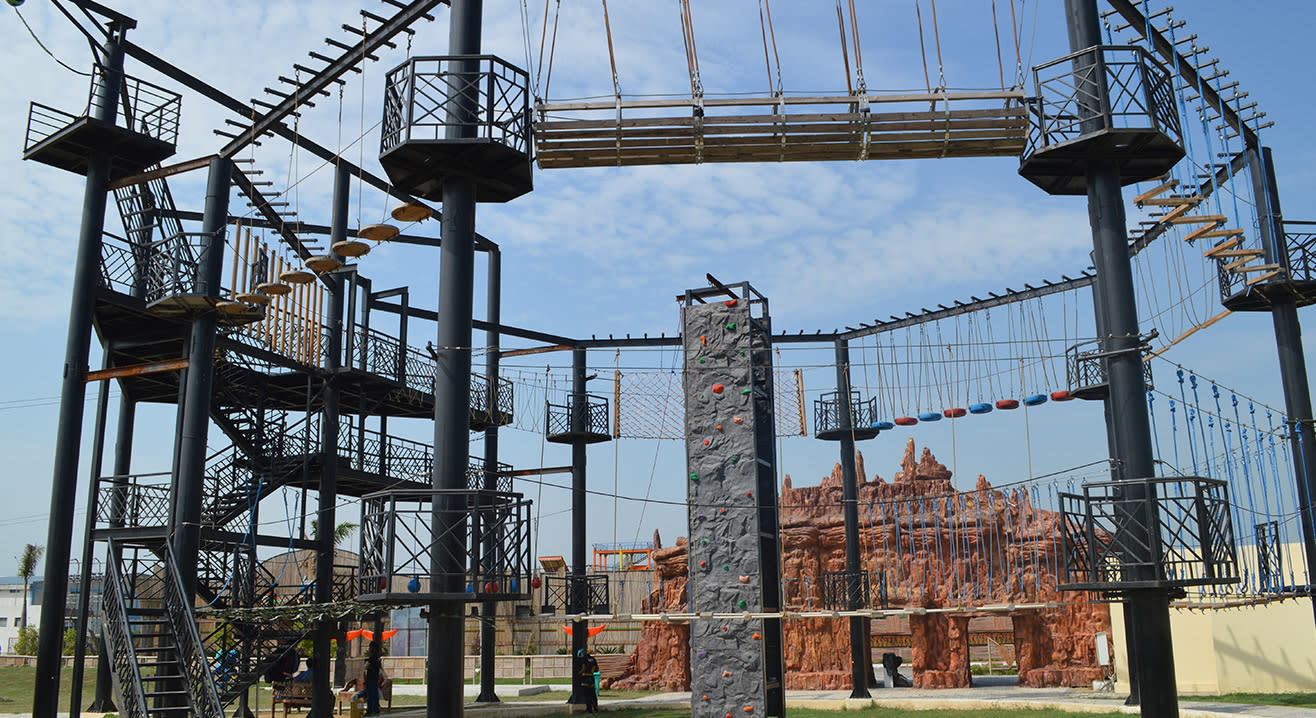 Adventure
Mojoland - Multi Theme Park
About
Located on the outskirts of Delhi, Mojoland is a magical land that combined multiple theme parks, designed to cater to a variety of interests. You will find attractions of different difficulty levels so that they are more enjoyable as per the preferences of the visitors across all age groups. Here, you will find...
Lagoon Water ParkThe Water Park is an oasis of delight and joy, enriched with a tropical and charming environment. Look forward to thumping music, chill vibes, joyful water rides, that includes a pool slide and water slide.
Adventure Park Here's where those with no fear head! Bungee jumping, free fall, ziplining, rock climbing, ATV track and a lot more are on the menu here. There are devoted rides and activities for kids, too!
Aero Sports ParkFeel the exuberance of flying! Soar through the sky with your personal pilot and experience the familiar with a whole new perspective.
BOOK TICKETS FOR
Individual parks, combo pass (access all three parks), or kids' pass.
What to expect at Mojoland
The Fun Park ticket includes:
1. Scream Tower
2. Swing Chair
3. Techno Jump
4. Tagada
5. Pirate Ship
6. Baby Train
7. NFS Car
8. Happy Train
9. Sun and Moon
10. Dashing Cars (Rs. 50/- extra per ride)
11. Rocket Rickshaw
12. Slambob