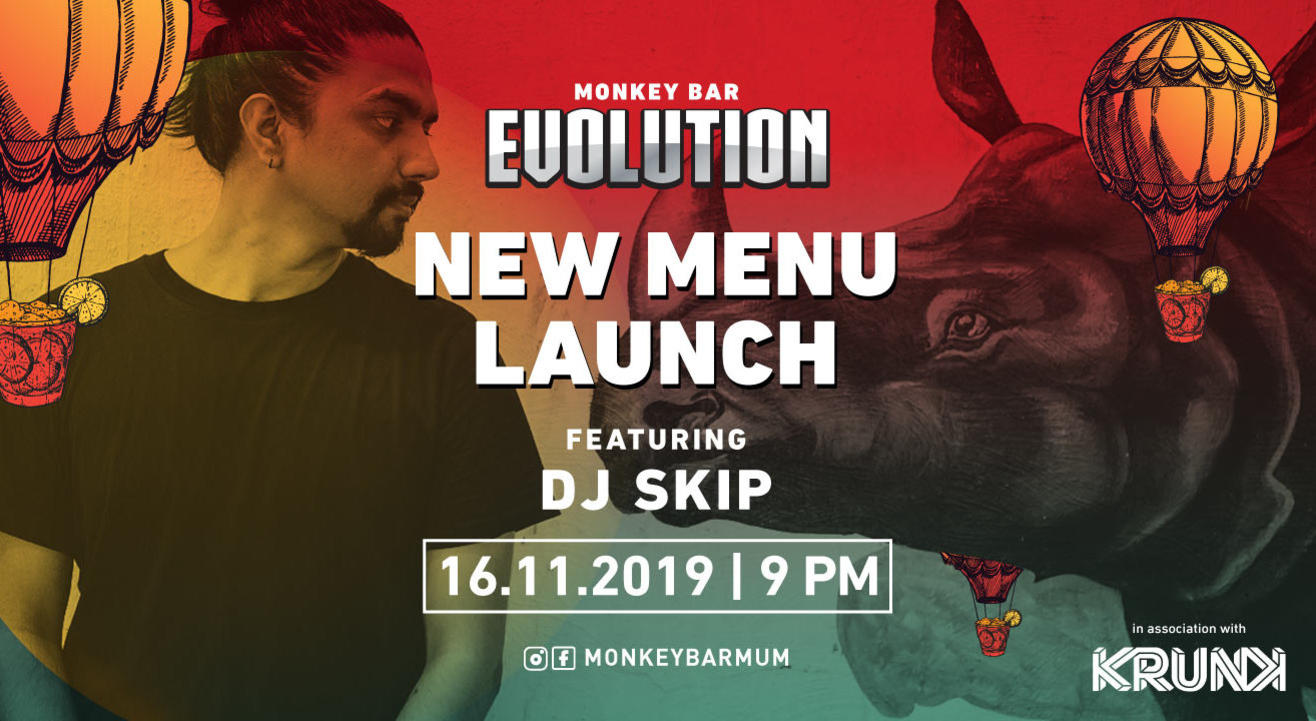 Music
Monkey Bar Evolution Ft. DJ Skip
About
Monkey Bar is in for an EVOLUTION as it gear up to launch an ALL NEW MENU! And you're invited to experience the quintessential Monkey Vibe all over again on Launch Day as we have DJ Skip taking over the console for the biggest party in town.
As India's first gastropub we changed the way regional Indian food was perceived by an experience hungry customer; and this new menu will feature 41 new dishes & 8 new cocktails! Lighter & light-hearted this collection is a mix of certifiable fresh hits (and some old crowd favourites) 💯
The launch is spread across two days, and headlining day TWO, 16th of November is DJ Skip, who is all set to make your party all night long to his versatile and energetic sound.
Genres: Hip Hop, Dubstep, EDM
About The Artist:
The turntablist, DJ and sound designer is an award winning pioneer on the decks, who has played across the biggest festivals in the country!
Mixing his own signature sound, DJ Skip possesses a skill set unlike any other, with his unique trickery on the decks. As a DJ who thinks on his feet, he fuses his innovative scratching techniques with diverse genres like Trap, Hip-Hop and Dubstep.
So RSVP now, join us in celebrating #MonkeyBarEvolution. Because, it's coming, and it's coming now! 🔥
Entry to the event is free, but final rights to admission lies with the venue. You can RSVP here or pick up your event passes from Monkey Bar, Mumbai for hassle free entry.
Venue
Monkey Bar, Bandra West
Summerville 14th & 33rd Road, Ground Floor, Linking Road, Bandra West, Mumbai, Maharashtra 400050
GET DIRECTIONS