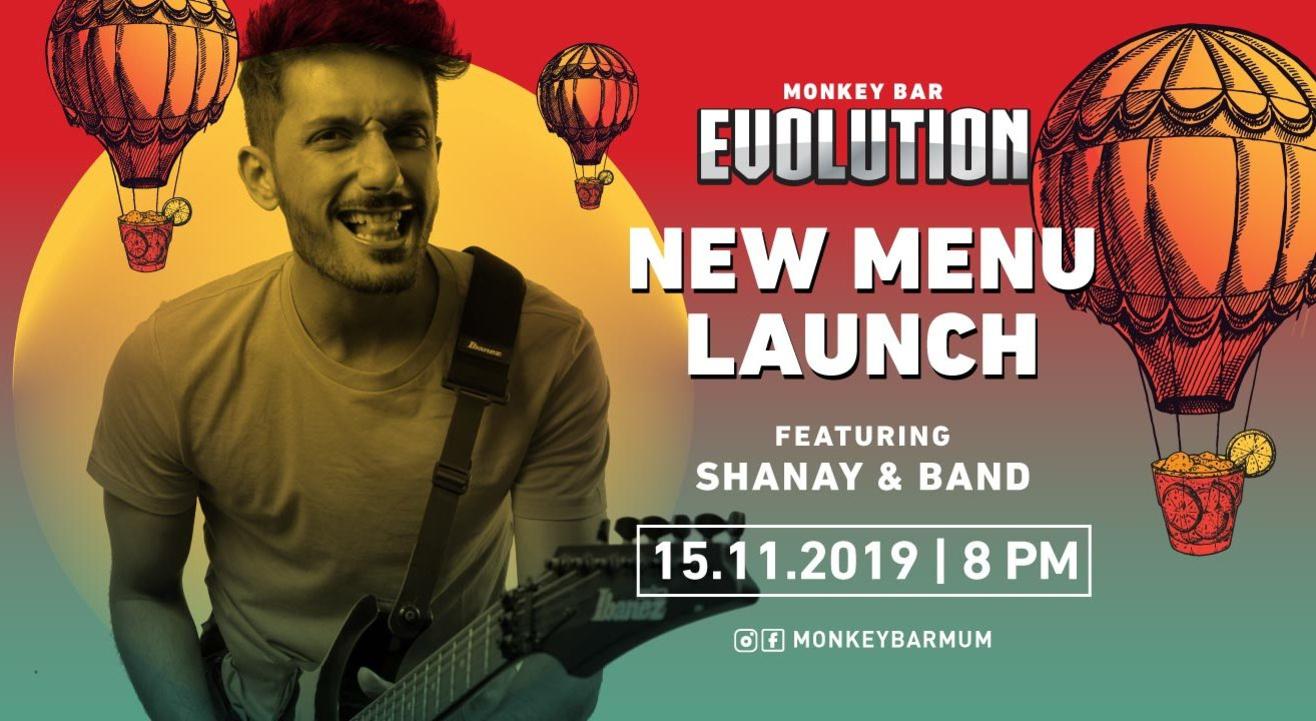 Music
Monkey Bar Evolution Ft. Shanay Shah & Band
About
Seven years since it first opened it's green doors, Monkey Bar is in for an EVOLUTION! 🔥👇🏼🐒
As India's first gastropub we changed the way regional Indian food was perceived by an experience hungry customer; and today we are all set to unveil an ALL NEW MENU - featuring 41 new dishes & 8 new cocktails! Lighter & light-hearted this collection is a mix of certifiable fresh hits (and some old crowd favourites) 💯
The launch is spread across two days, and headlining day one, 15th of November is Shanay Shah + Band, who are all set to croon some English classics.
About The Artist:
Born & Raised in Mumbai, Shanay Shah has been making waves in the Mumbai music scene since early 2015. His rendition of popular songs on either the Guitar or his Ukulele, is sure to set your heart fluttering as he eases through contemporary, traditional and retro notes with as much ease. A multi lingual performer and composer, Shanay Shah + Band are all set to spice things up as Monkey Bar gears to launch it's off the charts menu!
So RSVP now, join us in celebrating #MonkeyBarEvolution. Because, it's coming, and it's coming now! 🔥
Entry to the event is free, but final rights to admission lies with the venue. You can RSVP here or pick up your event passes from Monkey Bar, Mumbai for hassle free entry.
Venue
Monkey Bar, Bandra West
Summerville 14th & 33rd Road, Ground Floor, Linking Road, Bandra West, Mumbai, Maharashtra 400050
GET DIRECTIONS