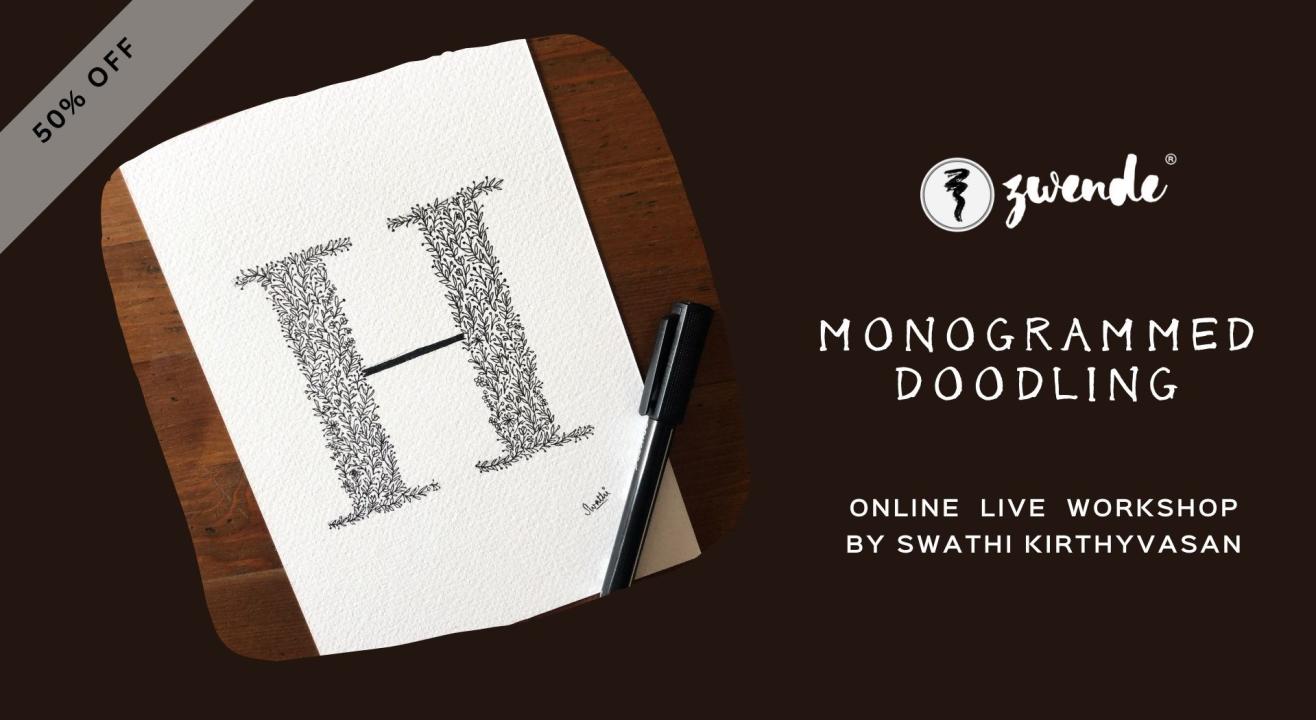 Monogrammed Doodling [Online Live Workshop]
Enjoy this event from your home
Invite your friends
and enjoy a shared experience
Invite your friends
and enjoy a shared experience
About the Event
About the Artform
Monograms first appeared on coins, as early as 350BC. The earliest known examples are of the names of Greek cities which issued the coins, often the first two letters of the city's name.
Monograms have been used as signatures by artists and craftsmen on paintings, sculptures and pieces of furniture, especially when guilds enforced measures against unauthorized participation in the trade.
About the Workshop
In this workshop, you will cover the basics to drawing letters, drawing and composing doodles and building a complete monogram. Monogrammed Doodling is all about creating beautiful letters composed with pretty floral doodles.
Doodling is something we have always done, be it when it school, college or during work calls and meetings. Combine those doodles and monograms, and you have a whole new art form which is super fun and gorgeous to look at.
Elements you will learn
In this workshop, you will learn:
How to draw simple doodles
Tips and tricks to drawing letters
Build doodle compositions
Finally complete a doodled monogram artwork of your own
Who is this workshop "just right" for?
Beginner friendly workshop. No prior experience required
For age groups 12 and above
If the you are enthusiastic and have patience to learn something new, sign up!
Materials Required
200/300 gsm watercolor paper by Brustro
Brustro Pigment Liners
Pencil, Eraser, Ruler
Any sketchbook/papers (a normal A4 sheet is also good enough for the session)
Pigment Liners (Faber Castell, Sakura Pigma Micron, Uniball UniPin) or any black ball pen or gel pen
The scope of creativity
Further prospects and application of what you will be learning
Post this workshop you will be armed with skills to create beautiful doodled monograms. These monograms can be used to create custom products like cards, tote bags, notebooks, phone cases, cushions and much more. You can create commissioned art pieces for your clients and customers as custom artwork, wedding monograms or even as branding/logo design.