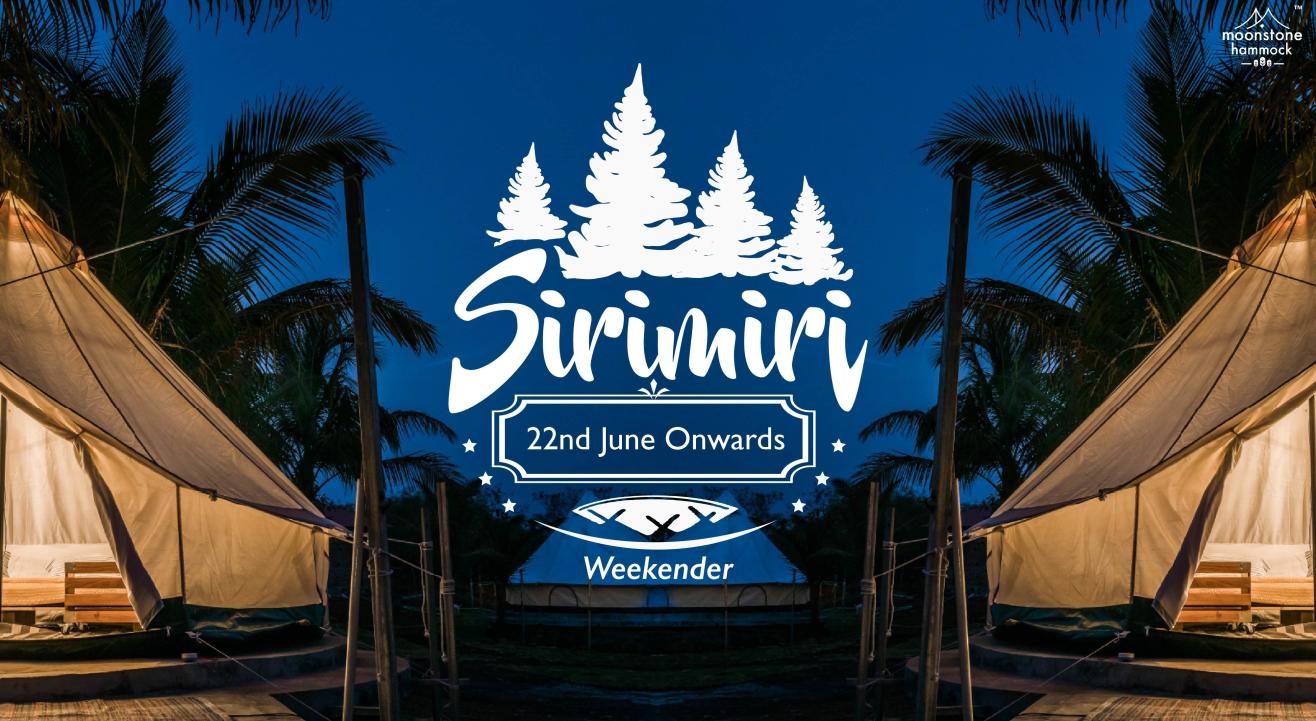 Camping
Monsoon Camp - Sirimiri Weekender
Moonstone Hammock, Karjat
About
Oh, the joy of seeing picturesque rain-kissed views
The freshness in the air,
The smell of raindrops meeting the earth,
Of piping hot bhajiyas with Chai!
Monsoons are nothing but bliss, and our Sirimiri camp is a sight to behold when rain greets us with its wonderful presence.
Join us at this most awaited Monsoon camp of ours from 15th June onwards.
Lush greenery, quaint setting, luxurious tents, mesmerizing view and unwinding activities is what Sirimiri is all about.
What else is in store, you ask?
- Take a relaxing swim in our newly made pool
- Sing along our Live band as they perform one seasonal classic after the other
- Revel in the enchanting tranquillity of river Ulhas. Swing by yourself in an area overlooking the water
- Savour some steamy hot barbecue (limited) in the cold breezy weather
- Hippie cafe will be just the place you'd want to be at
- We also have a great book collection for bookworms
In short, there's something for everyone to indulge in at the campsite. So take out your windcheaters, gather your tribe, book your tickets, hop on a train/car and show up at our campsite.
All the activities mentioned above
Evening snacks, barbecue and dinner
Breakfast the following day
Tent accommodation
Transportation to campsite and back
Extra beverages and snacks (if you wish to carry)
Personal expenses
Insurance
In case of cancellation 1 week prior to the event, 50% of the booking amount will be refunded. Post that, 100% of the amount will be forfeited.
Consumption of drugs is strictly prohibited at the campsite. If an individual Is found consuming drugs, the organizers reserve the right to expel them from the campsite. No refund will be provided.