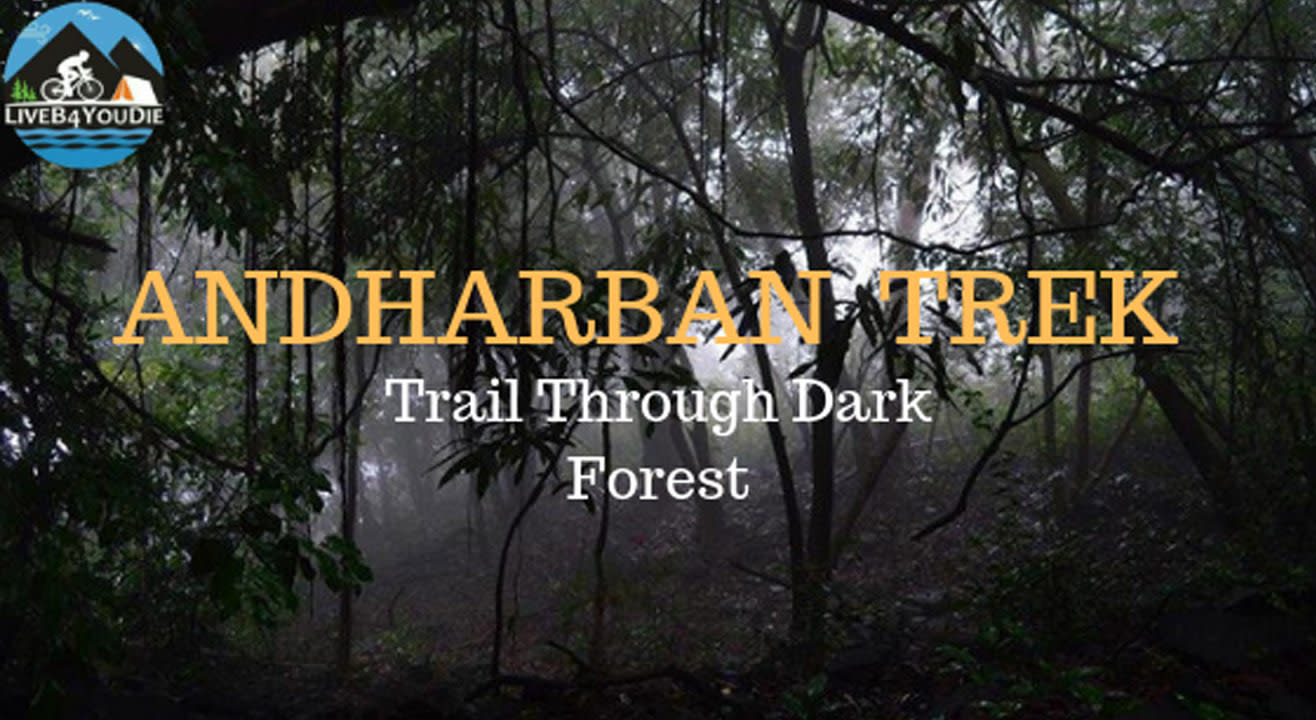 Trek
Monsoon Jungle Trail To Andharban
About
Why Andharban should be your next trekking destination this monsoon?
Imagine yourself in the middle of dark jungles, finding routes, viewing valleys and crossing Ghats, sound adventurous?? Yeah!!!! You'll be doing all this at Andharban – The Dark forest Trek. The Andharban trek is majorly based on descending from the peak. It is one of the most stunning treks and there are lots of things to explore. You will be walking on ridge that gives a scintillating view of the Kundalika Valley, Bhira dam and the various mountain ranges of Tamhini ghat.
While you're trekking through the jungle of Andharban, there will be coverage of evergreen forests which covers you with a relaxing shade in first half of the trek (6-8 kms). The trek then descends down in Konkan to reach Bhira (4 kms). The same valley is the origin of the Kundalika river famous for its white-water river rafting and other adventure activities
Highlights:
Hypnotic Kundalika Valley View
Visit Tamhini Ghat
Bhira Dam start point
Walk through dense and dark jungle of Andharban
Surreal greenery and blissful environment while Kalsubai trek
Panoramic view of several mountains
Mesmerizing views.
Breathtaking beauty.
Includes
Transport from Dadar to Dadar by Non-A/C private vehicle.
Morning breakfast-tea
Lunch
First Aid kit
Group expertise charges.

Excludes:
Mineral Water/Cold Drinks
Entry Fees
Anything that is not mentioned the in "Included" list.
Pick Up Points:
Day 1:
10:30 am: Pritam Hotel Near Flyover Dadar East.
11:30 am: Yogi Hotel, Diamond Garden, Chembur.
12:00 am: Vashi Below Main Bridge.
12:30 am: McDonald, Kalamboli Panvel.

Day 2:
06:00 am: Breakfast & Freshen up at Base Village
07:00 am: Reach Pimpri dam i.e. the start points of our trek
07:30 am: Commencement of the trek after briefing and a short introduction
11:30 am: Lunch at Hirdi village
12:30 pm: Continuing with the trek
03:30 pm: Reach Bhira dam i.e. the Endpoint of our trek
04:00 pm: Start return journey
09:00 pm: Mumbai tentatively
Identity Proof (Must)
A bottle of water (2 Liters)
Some ready to eat food - Plum cakes, Biscuits etc.
ORS, Glucose, Electrol, Personal Care Medicine those which u require usually.
A good Trekking Shoes, Extra pair of Socks.
Rain cheater, Umbrella
A haversack to put in all the things to be carried, so that one has ones hands-free while trekking.
Camera
Pleases do not carry sling bags or Jholas.
Please avoid wearing Gold and other Ornaments.
Cancellations made 7 days or more in advance of the event date will incur a 50% cancellation fee.
Cancellations made within 3 - 6 days will incur a 70% cancellation fee.
Cancellations made within 48 hours to the event will receive no refund.
Smoking and drinking alcohol is strictly prohibited.
Trek leaders' decisions will be final and binding.
Participants or Members are responsible for his/her own safety and baggage.
Team reserves all the right to change/deviate/cancel the plans without prior notice.
There is no freshen up / washroom facility at the top. There is the only a toilet at the base village.
Avoid carrying heavy weight for the trek.
Floaters and Sandals are not allowed, please wear sports shoes or trekking shoes of good quality.
Hiking / Trekking / Rock climbing is an adventurous activity and accidents can happen in spite of taking utmost caution and care.
The "LiveB4YouDie" will not be responsible for injury/accident/death to the participants.
Participants with any medical issues /history are not allowed to opt for this event. If he/she does so that it is done at the participant's risk. The management won't be responsible for any incident.
Venue
Pritam Hotel, Dadar
Dharamputra, Survey No. 32, Pritam Estate, Dadar T. T, Mumbai, Maharashtra 400014