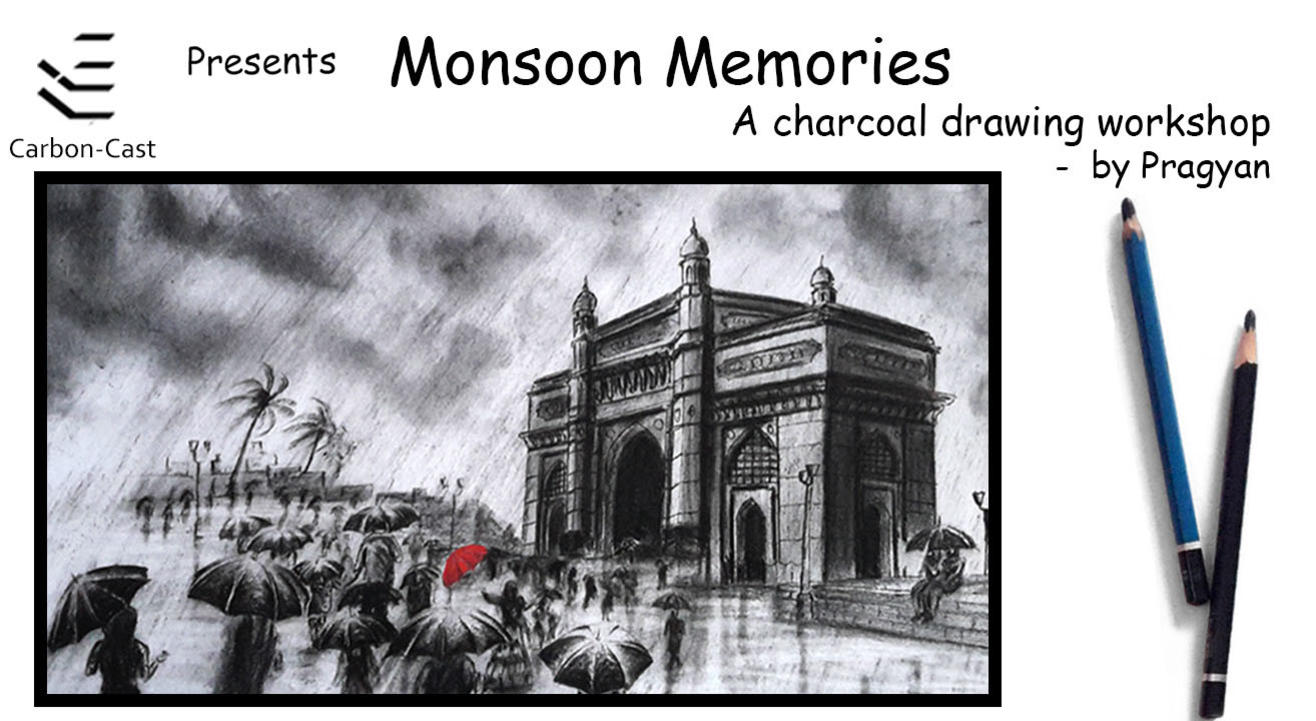 Art
Monsoon Memories - A charcoal drawing workshop by Pragyan
Studio Pepperfry, Bandra East
About
Ever wonder how those deep sketchy charcoal strokes can bring life into a drawing with its rich texture? Well, this monsoon capture your favorite place of the city with mesmerizing monsoon vibes on your sketchbook with charcoal.
If you desire to draw but not sure how to start We are pleased to bring a workshop for you to learn from a professional. Whether you are a beginner, an aspiring artist or just fond of drawing as a hobby. No matter if you are a student, a professional or retired fellow, we welcome you all.
This workshop is designed to help you learn from scratch or polish your sketching skills. We will guide you through the fundamentals of charcoal drawing and how to bring the best out of you.
This workshop will cover:
1. Introduction to essential materials and their uses
2. Fundamentals of charcoal drawing and techniques
3.Concept of proportion in drawing
4. Concept of light, shade, value, etc
5. Fundamentals of cityscape drawing
6. Practice sessions
Register yourself for an amazing learning and fun experience.
And yes! we will provide all the necessary drawing materials.
Venue
Studio Pepperfry, Bandra East
Pepperfry Studio - Furniture Store in Bandra, Mumbai, Shop No.3, Kalpataru Sparkle, Kala Nagar, Bandra East, Mumbai, Maharashtra 400051
GET DIRECTIONS