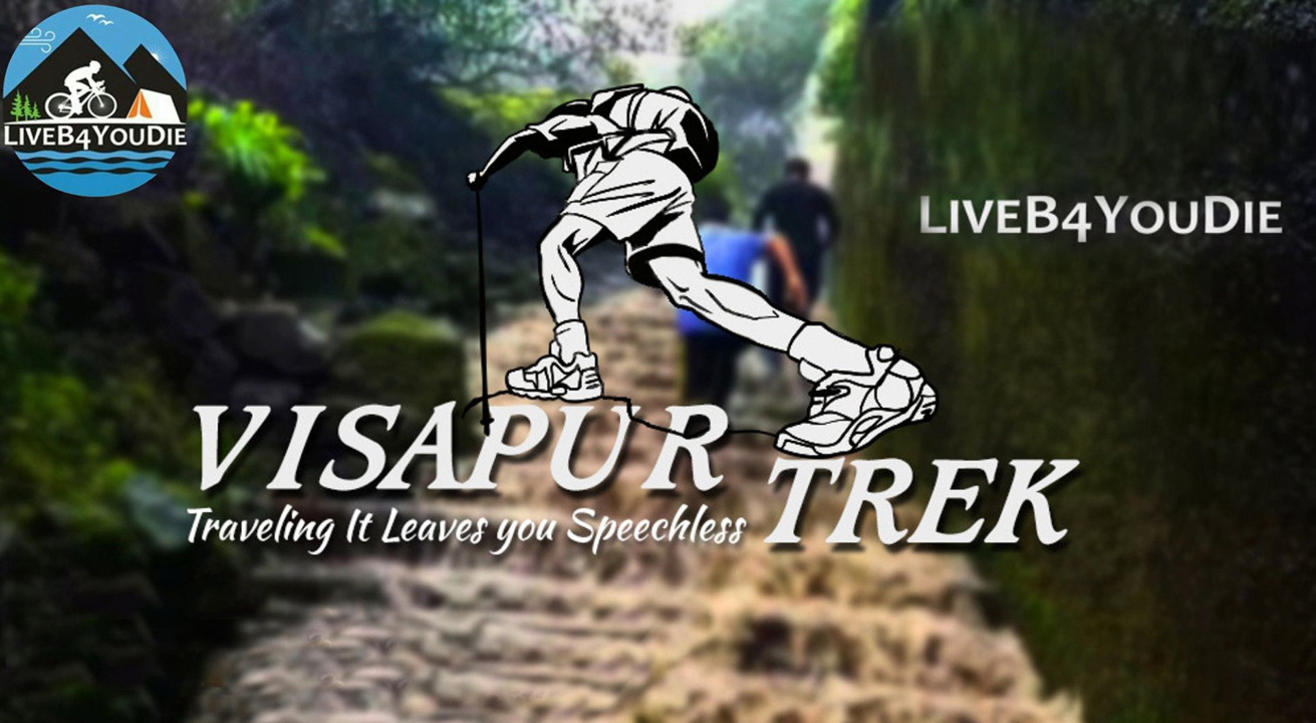 Trek
Monsoon Special Trek to Visapur
About
Ancient caves Old Grinder
Beautiful Lord Hanuman temple.
A small and large Cannon at Visapur fort.
The enormous Visapur fort wall.
Explore the secret route to escape from Visapur Fort.
Rainy seasons first trek.
Surreal greenery and blissful environment while trek
Panoramic view of several mountains
Mesmerizing views.
Breathtaking beauty.
Why Visapur should be your next trekking destination this monsoon?
Visapur Fort is larger and at a higher elevation than its twin fort- Lohagad. Within the fort are caves, cisterns of water, a decorated arch and old houses. These two roofless buildings surrounded by outer or veranda walls said to have once been Government offices. The ruins of a large stone-built house are known as the Peshwa's palace. In addition to a huge carving of Hanuman, there are also several temples dedicated to him scattered all over the place. Hanuman (or Maruti) was likely the patron deity of Visapur fort.
There is a well which local legend says was built by the Pandavas. In 1885, near the north wall there was an iron gun ten feet long and of four-inch bore, marked with the Tudor Rose and Crown, flanked by the letters E. R. This is probably a gun of Queen Elizabeth's reign probably taken as bounty from an English ship and presented to the Peshwa by Kanhoji Angre or some other commander of the Maratha navy. Like other guns on the fort, it has been disabled by breaking off its trunnions. Close to it are the remains of an old Mahadev shrine.
Meeting Point:
5:30 am: Pritam Hotel Near Flyover Dadar East.
6:30 am: Yogi Hotel, Diamond Garden, Chembur.
7:00 am: Vashi Below Main Bridge.
8:00 am: McDonald, Kalamboli Panvel.
10:00 am: Reach Base village and Enjoy breakfast
10:30 am: Post Introduction Start our trek.
01:30 pm: Reach the Top, Explore.
02:30 pm: Start Descend.
04:30 pm: Reach the Base Village and enjoy Local Maharashtrian Lunch.
06:00 pm: Leave for Mumbai
09:00 pm: Adios! Back to the mundane city life. Until next time, LiveB4YouDie!
Transport from Dadar to Dadar by Non-A/C private vehicle.
Morning breakfast-tea
Lunch
First Aid kit
Group expertise charges.
Mineral Water/Cold Drinks
Anything that is not mentioned in the "Included" list.
Identity Proof (Must)
A bottle of water (2 Liters)
Some ready to eat food - Plum cakes, Biscuits etc.
ORS, Glucose, Electrol, Personal Care Medicine those which you require usually.
A good Trekking Shoes, Extra pair of Socks.
Wind cheater or Ponchos
A haversack to put in all the things to be carried, so that one has ones hands-free while trekking.
Camera (On your own Risk)
Pleases do not carry sling bags or Jholas.
Please avoid wearing Gold and other Ornaments.
There is no freshen up / washroom facility at the top. There is the only a toilet at the base village.
Avoid carrying heavy weight for the trek.
Floaters and Sandals are not allowed, please wear sports shoes or trekking shoes of good quality.
Hiking / Trekking / Rock climbing is an adventurous activity and accidents can happen in spite of taking utmost caution and care.
The "LiveB4YouDie" will not be responsible for injury/accident/death to the participants.
Participants with any medical issues /history are not allowed to opt for this event. If he/she does so that it is done at the participant's risk. The management won't be responsible for any incident.
Venue
Pritam Hotel, Dadar
Dharamputra, Survey No. 32, Pritam Estate, Dadar T. T, Mumbai, Maharashtra 400014