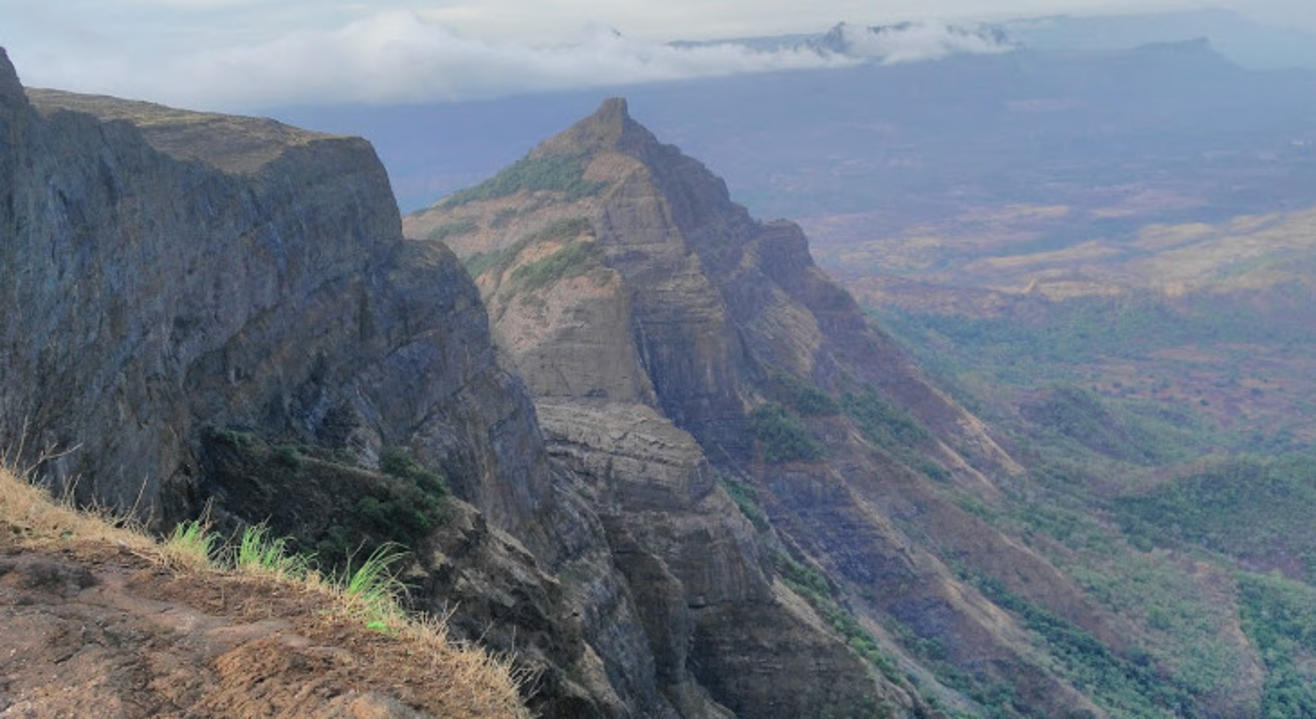 Trek
Monsoon Trek TO Harishchandragad & Konkankada
Kokankada near Harishchandragad
About
Harishchandragad fort is in Ahmadnagar District of Maharashtra, situated in Malshaje Ghat. The history of Harishchandragad for is quite ancient. It's name mention Indian scripture like Matshpuran, Agnipuran and Skandhpuran. Its origin is said to have been in the 6th century, during the rule of Kalacury dynasty. Great sage Changdev (one who created the epic Tatvasaar), used to meditate here in the 14th century. The temples of Nageshwar (in Khireshwar village), the Harishchandreshwar temple and the cave of Kedareshwar fort belongs to the medieval period it was the period of tribes Mahadev Koli. They were controlling the fort before Mugal. Later the fort was under the control of Moguls. The Marathas captured it in 1747.
There are another place to visit; Towards the right of Harishchandreshwar temple, there is the huge cave of Kedareshwar, in which there is a big Shiva Linga, which is completely surrounded by water. Its height from the base is five feet, and the water is waist-deep. It is quite difficult to reach the Shiva Linga because the water is ice-cold.
The main attraction of this hill fort remains the Konkan Kada, an almost 1423 m concave fall. It is a vertical overhang, like a cobra's hood, providing a panoramic view of the surrounding hills and an enchanting sunset. The cave of Kedareshwar and the temple of Harishchandreshwar are other places around of tourist interest.
There are four to five route to reach Harishchandragad Ford. First route from Belapada, second route from Kireshwer (there are two routes). Third route from Nalchi Vaat and fourth and easy route from Pachnai Village.
Dates: 27 July 2019
10th Aug 2019
24th Aug 2019
Fort: Harishchandragad
Base Village: Pachnai
Distric & Region: Ahmad Nagar, Malshej Ghat
Category: Trek
Height: 4665 feet
Grade: Easy
Endurance: Easy
Duration: 2 Days
Trek Leader: Arun
For convenience we have put up local train time table below:
This is a Fast Local Up to Kalyan
CST 10:50 PM
Byculla 10:57 PM
Dadar 11:05 PM
Kurla 11:13 PM
Ghatkopar 11:18 PM
Mulund 11:30 PM
Thane 11:34 PM
Dombivili 11:57 PM
Kalyan 00:07 AM
Kasara 01:18 AM
From Kasara station we will reach Pachnai by Private vehicle by 5:00 am
Start trek by 5:30 am
Reach top by 8:00 am
Morning Tea / Breakfast at Konkankada
Explore Konkankada, Kedareshwar, Caves till 09:45 am
Start descend at 11:00 am
Reach back to base village 01:00 PM
Reach Kasara Station by 05:00 pm
Reach Dadar Station by 07:00 pm
THINGS TO CARRY
- Backpack to put in all the things to be carried, so that one has one's hands-free while trekking. -Double pack your valuables/phones in plastic bags.
-Please wear full sleeves t-shirts and long pants.
-Identity proof (must).Torch with extra batteries.
-Some ready to eat food. Plum cakes, Biscuits, etc.
-1 packet of electoral, enerzal, gluon-D
-Two liter Water.
-Avoid wear Gold and other ornaments.
- Medicine those if you require usually.
-Odomos gel or cream to avoid mosquitoes or insect.
- Bear good trekking shoes.
-Winchester/Raincoat
Includes:
Transport to base Village
The cost per head includes the following.
Breakfast in the morning
Tea in the morning
Local guidance
Mumbai Mountain Hiker expertise charges.
First Aids.
Forest department fee