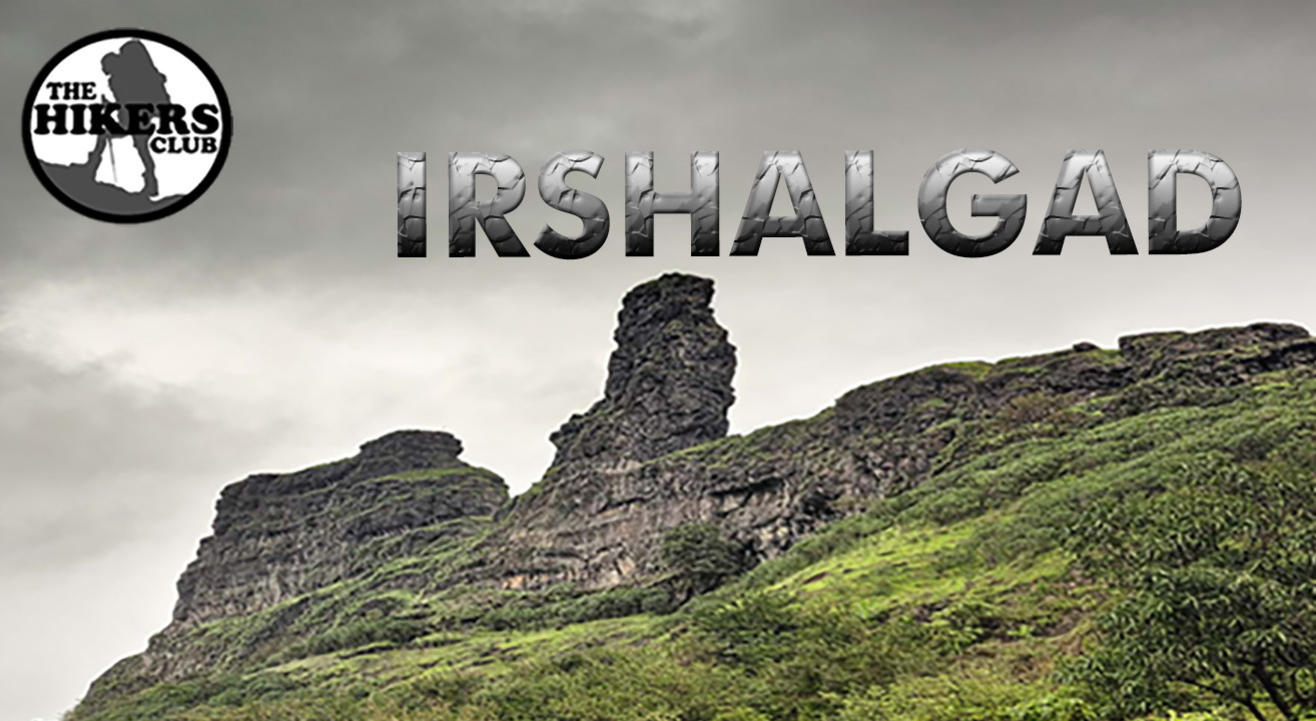 Trek
Monsoon Trek to Irshalgad
About
Irshalgad Fort is located in between Matheran and Panvel in Maharashtra. It is a sister fort to Prabalgad. The area of the fort is not large but there are several water cisterns cuts from the rock. There is a water tank on the route from Irshal Plateau to the peak. To reach the top of the pinnacle it is essential to have artificial rock climbing equipment. From the top, you can see the forts of Prabalgad, Matheran, Chanderi, Malanggad, Karnala, and Manikgad.
07:00 am- We meet at Panvel Railway Station excited for our trek to the beautiful Irshalagad. We have some delicious breakfast and Tea, to wake up our lazy morning bodies and energize it for the Trek ahead.
08:00 am- Our journey begins towards the base village chowk, in a private vehicle, enjoying the lush green surroundings and the cold breeze kissing our faces.
08:45 am- We reach the base village, a small warm-up and stretching activities make us ready for the trek. After a short introduction round and brief instructions, the trek begins.
11:30 am- Kudos to all! Celebrate as we have reached the summit. Enjoy the breathtaking view of the Morbe dam and Matheran mountain range. Click photographs to capture our memories forever. Rest for a while.
12:30 pm- We began to descend, it is going to be as exciting as the ascend.
03:30 pm- It was a tiring trek and we know you need to fill up your tummies. Delicious Maharashtrian veg and non-veg cuisine would be hot ready for you. (its gonna be finger licking good)
04:30 pm- our return journey begins in a private vehicle towards Panvel station.
05:00 pm- We disperse with new friends made, new bonds created and loads of memories to cherish for life. You could enjoy the rest of the Sunday narrating your trekking tale to your friends, family, colleagues and loved ones ;)
Private transportation from Panvel-Irshalgad-Panvel
Breakfast
Lunch
Trek Expertise
First aid
5% GST and Internet Handling Charges
Traveling expense till and from Panvel
Any personal expenses, for example, mineral water, snacks, cold drinks, etc.
Anything other than mentioned in the Inclusions.
• Extra pair of T-shirts
• Extra pair of trousers/Track Pants
• Comfortable Trekking/Hiking shoes. (Shoes with a thick sole are recommended.)
• Raincoat / Poncho
• Towel
• Water bottle
• Medicines, if requiring any specific medication
• Camera
• Personal toiletries
• Snacks
- Camp leader's decision will be final and binding.
- The Hikers Club reserves all the right to change/deviate/cancel the plans without prior notice.
- Please do not carry or wear any valuables, ornaments, jewelry, etc. If carried, then we Do Not take any liability for the same.
- The outing has a strict NO Smoking/Drug/Alcohol Policy.
- All the timings mentioned above are tentative.
Cancellation and Refund applicable on the whole tour cost
• If cancellation is done prior to 10 days of outing 75% will be refunded.
• If done prior to 5 days of outing 50% will be refunded
• After that, no refund will be provided.
Venue
Panvel Railway Station
Railway Station, Sector 18A, Forest Colony, New Panvel, Navi Mumbai, Maharashtra 410206