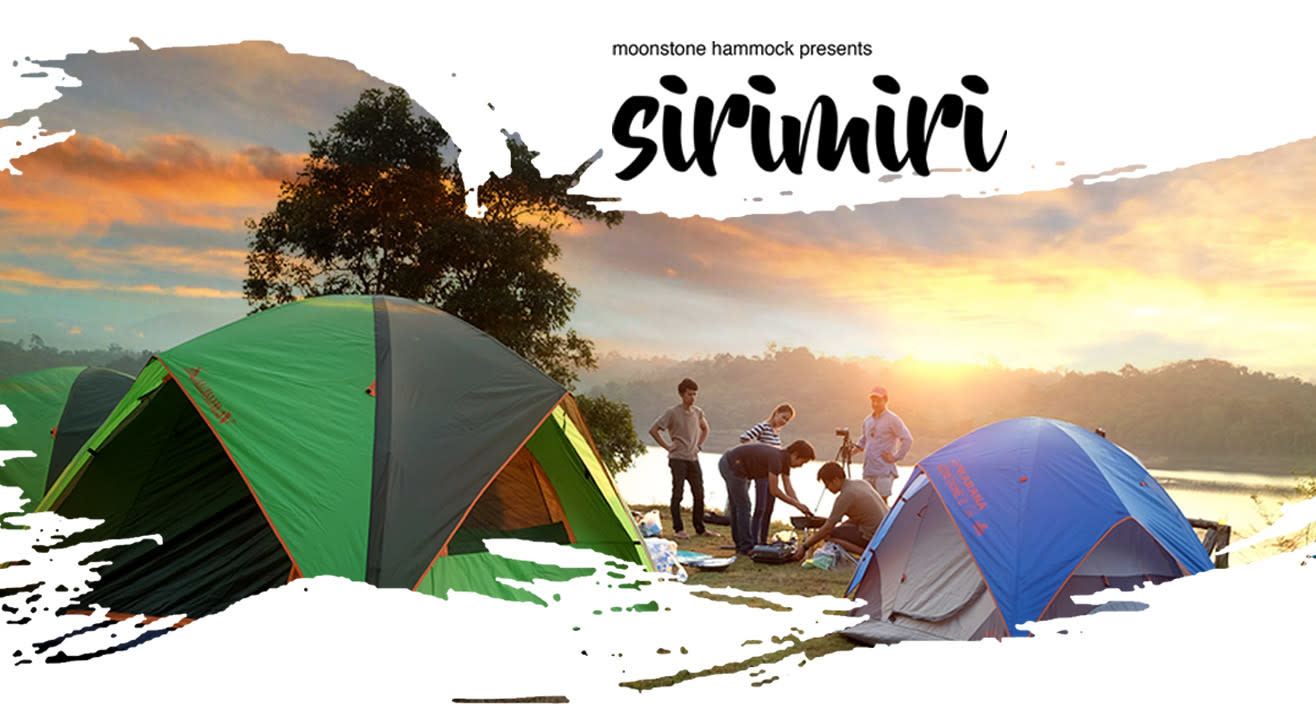 Camping
Moonstone Hammock presents Sirimiri
About
CAMPING IS THE ANSWER.
Doesn't matter what the question is!
We at Moonstone Hammock are here to help you get away from the maddening concrete jungle, endless responsibilities and stress to let you catch up with life, at your own pace. To do that, what you really need is a respite in the form of a monsoon getaway.
Open up to the idea of adventure, leisure, great outdoors, traditional cuisine, uplifting music and the prospect of making new connections along the way as you travel solo or in a group.
WHAT'S NEW THIS SEASON?
This season is all about the spirit of free living and making new connections. To foster this, we are introducing first-of-its-kind 'co-living tents' at the camp, where you have the option to share your tent with fellow campers who you meet on this journey and spark new friendship. Each tent is uniquely done up, equipped with comfortable mattress, colourful pillows and fairy lights which will make for a great ambience and a cozy space to spend the night!
OLDIE BUT GOLDIE!
We're bringing back the most loved activity 'Craft your own Raft' by popular demand this season. Try building a raft using ropes and bamboos with your teammates and venture into the water to go rafting. Its thrill, adventure, teamwork all packed in one!
WHAT ELSE IS IN STORE?
- Take a walk to explore the surroundings, or play a friendly game of Throwball or Jenga.
- Jive to the beats of a live band that will belt out one classic after the other, and sing along.
- All these activities are sure to work up an appetite, and we have the perfect answer to it: barbecue!
- Early next morning we head out for a sunrise trail to the dam, flanked by the unparalleled beauty of Pen. You can dunk in the cool water (with life jackets ofcourse) and enjoy a relaxing swim.
Transportation to campsite and back
All activities mentioned
Evening snacks and dinner; breakfast on day 2
Tent accommodation
Live band performance
Barbeque
Beverages and snacks (if you wish to carry)
Personal expenses
Insurance
Any kind of expenses that are not mentioned in the 'inclusions' above
Pick-Up and Drop-Off Point
In case of cancellation 1 week prior to the event, only 50% of the camp fees will be refunded.
Post that, 100% of the amount will be forfeited.