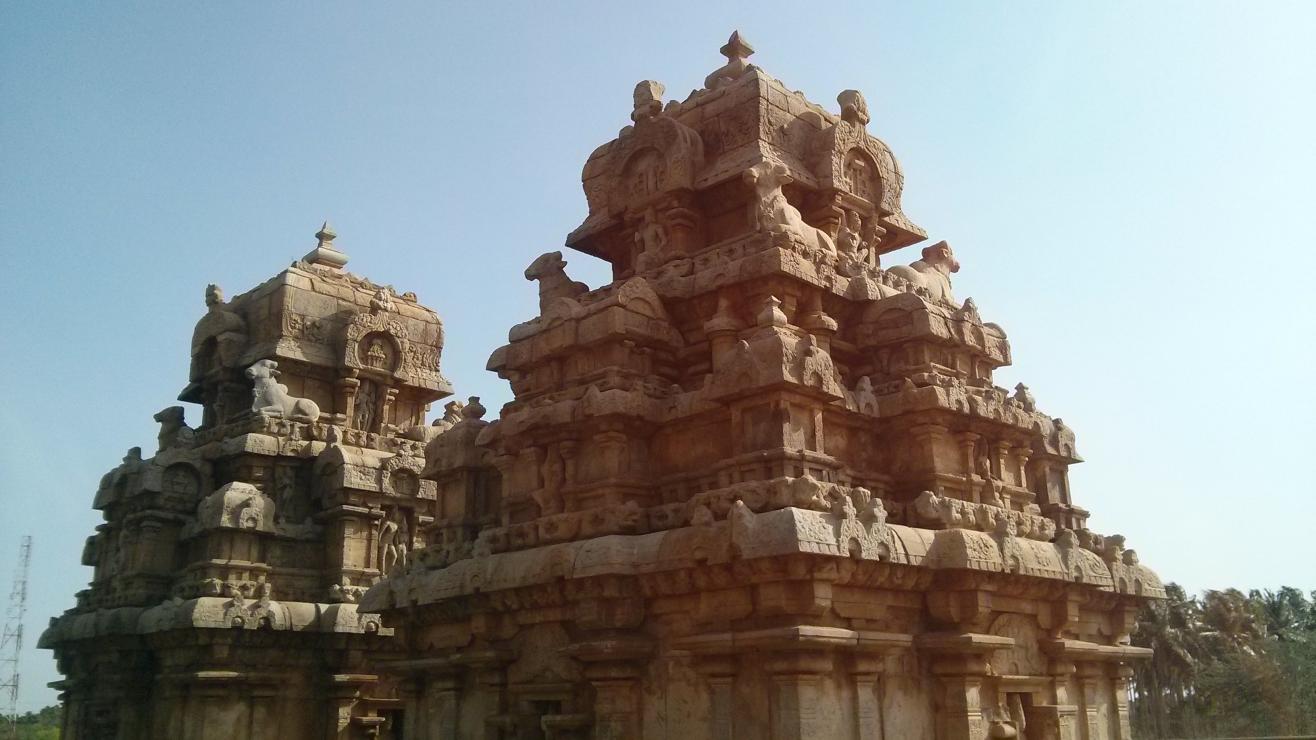 Monuments
Moovar Koil (Muvar Koil and Aivar Koil), Kodumbalur
About
The temple dedicated to Lord Shiva, the Muvarkoil, is a structure comprising of three temples. The roof of each temple consists of three different tiers. The structure contains the main vestibule built in a rectangular layout mounted with elaborately carved, layered pyramidal roofs. While only two of the three main temples survive today, their 'ardha-mandapam' or the base remains intact. Experience the hallmark South Indian architectural style as you take a tour of this magnificent structure.
A carving of Nandi the Bull as gate-guardian at the entrance to each shrine
The detailed motifs and the carved dancing figurines
The topmost layer of the temple, consisting of inverted lotus and horse-shoe shaped carvings on all four sides
The nearest airport is the Tiruchirapalli International Airport, about 41 km away.
Manaparai is the closest railway station to the Muvarkoil.
The Viralimalai Bus Stand is about 13.5 km from the site. It is well connected to all the major cities by road.
Venue
Muvarkoil
Moovar Koil (Muvar Koil and Aivar Koil), Kodumbalur, Agarapatti, Kodumbalur, Pudukkottai, Tamil Nadu, 621316
GET DIRECTIONS